Home » General Articles (Random Topics) » Skills You Need to Become a Perfect Copywriter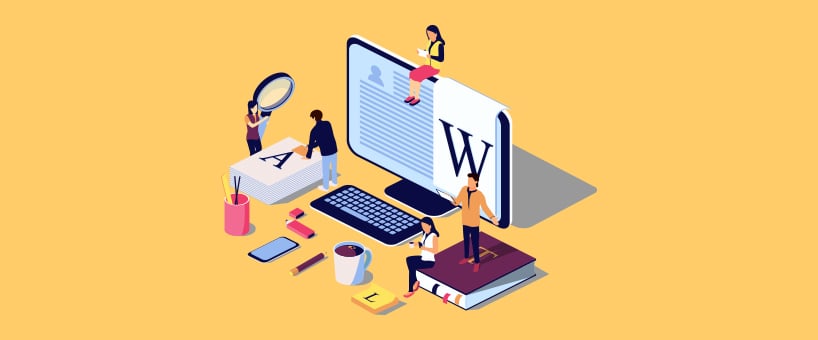 February 17, 2023
Are you planning to step into professional writing and start your career as a copywriter? Smart move! This is the perfect time to get into copywriting and earn good money.
Copywriting is an excellent opportunity for you to earn money using your creativity. However, some misconceptions needed to be clarified about professional content writing. For instance, anyone with a grip on grammar can be a writer. Or, it's a no-uphill task to write an article and many more. Well, all these myths are completely unreal and opposite to actuality. 
A newbie must understand that copywriting is about creativity, motivation, and collaboration. Copywriters are professionals who develop high-quality content about different types of businesses and topics. If you are passionate about being a part of this growing field, you need to learn a few major skills to outshine others.
In this blog post, we will explore the most crucial skills that copywriters must learn to become successful. The following suggestions will help them improve their skills and grow in this creative field.
1. Work on Your Writing Skills
The massive competition in the digital world has made it inevitable for a copywriter to produce appealing and flawless content to attract the targeted audience. But you need to put massive efforts into curating good quality and unique content. However, the first and foremost element you need to work on is enhancing your writing skills. The internet is flooded with great platforms that can help you learn the copywriting essentials. You can extend your vocabulary and enlighten yourself with incredible journal ideas by taking assistance from these facilities.  
2. Improve Research Skills
Being a writer, you often need to write on different niches and a wide range of topics. There will be times when the topics will be completely new to you. The most important thing that will serve you in such situations is your research skills. You need reliable and advanced resources to back your statements and improve your writing. But how can I find them out? Obviously, through proper research.
Adequate research will be useful to refine your skills and increase your efficiency. However, finding authentic and accurate information on the internet is an art.  You have to dig deep to reach platforms that contain information related to your topics. The quality of your copy mainly relies upon the source you get information from. The chances of improving your copywriting skills become higher if you find out what to look for and where you can find it. This can happen if you strive hard to uplift your research skills.
3. Creative Thinking
Copywriting is not like waking up in the morning, reading a text from a website, and rephrasing it in your own words. Instead, it requires creativity from the copywriters to bring something unique and attractive that can impress their readers. Creative thinking will help professionals produce collectives that can build new concepts and informative ways to promote brands and businesses.
4. Time Management
Professional writers often ask to deliver high-quality and unique content quickly. However, writing fresh, informative, and appealing content in a limited time is a herculean task. Therefore, if you desire to excel in the copywriting field, you need to learn how to meet deadlines effectively. 
Practice is the key to speeding up your writing. The more you write blogs, marketing copies, product descriptions, and other marketing content for brands, the better it will be to learn how to perform perfectly within a limited time restriction. Moreover, this will also help you improve your performance under pressure, which is a vital ability in copywriting.  
5. Analyzing the Audience
The purpose of copywriting is to engage the readers and make them purchase services and products. This can only happen if your content can influence them and turn them into potential customers. To achieve this, you need to create quality and valuable content that can hit your customer's pain points. As a copywriter, it is crucial to understand the needs of your target audience. This will surely help you write appealing content that engages your audience with your products.
6. Utilizing Digital Resources
The assistance of modern digital facilities enables copywriters to complete their content swiftly. Gone are the days when writers had to follow manual and traditional ways to create a copy. The innovation in digital tech has provided us with plenty of remarkable online tools that help ensure the quality of copy you've created. 
For instance, you can quickly find all the grammar and style mistakes in your writing with the help of an online grammar checker. Similarly, detecting duplication in writing becomes simple and easy with the assistance of a plagiarism detector.
As a professional copywriter, you need to be familiar with all the useful facilities and know how to use them to reduce efforts and increase productivity.
Final Words:
You might have learned about essential skills that can help you refine them. It's time to brush up your writing skills by following the shared information in this post and experience a significant improvement in your content.