Home » Content Writing Tips » Successful Freelance Writing Tips for Beginners [Updated 2023]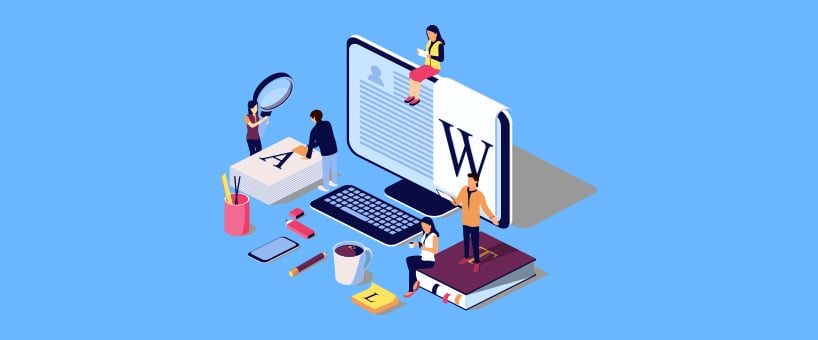 April 26, 2023
Are you planning to step into professional writing as a freelancer? Smart move! We live in a digital world where social media and innovative technologies have revolutionized our personal and professional lives. There will only be a field or sector of life that is taking advantage of modern utilities.
Content writing is an in-demand career option, especially for freelancers. The demand for professional content writers is increasing day by day due to the growth of digital innovation and the high demand for interesting and engaging content in a variety of industries and fields.
Working as a freelance content writer allows you to work from the comfort of your home and earn a decent amount of money.
Many leading companies prefer hiring freelancers instead of in-house writers to save their resources. This opens great opportunities for freelance writers to get good projects and work with the pioneers of the digital market.
Let's jump to the main section of effective tips to become a successful freelance content writer.
Useful Freelance Writing Tips for Beginners
Here are a few steps that will help an individual becomes a successful freelance writer.
1. Meets the Requirements
The basic responsibility of freelance writers is to provide their clients with content that helps them engage a maximum audience to promote their products. However, understanding what your clients demand from you is the first and foremost task every freelancer writer must follow appropriately.
Writing content according to the client's instructions will help you get good reviews which will open up more opportunities in the future. Moreover, understanding what your client demands from you is essential to crafting content that can satisfy their needs.
Another essential aspect that freelance writers need to keep in mind is to provide content in a given time frame. So, it is essential to discuss the duration you require for completing the task and delivering the content within the decided duration.
2. Learn to Write like a Pro!
Creating engaging and good-quality content is inevitable for freelance writers. However, if you are a beginner and want to become a top-ranked freelancer, you need to work on your writing skills first. So, invest your time learning the basics of content writing to enhance your knowledge. 
Besides, participating in online courses or attending workshops is also a good approach to improving your writing skills. Many online platforms offer content writing courses that help you learn the fundamentals of content writing and produce great content effectively.
3. Practice is Vital
Practice writing skills are crucial for anyone who desires to earn fame in the freelancing world. Beginners who don't have a portfolio need to craft content daily to understand the deficiencies in their work.
This will help them get familiar with their weak points, allowing them to avoid repeating those errors next time. As a result, they can build an effective portfolio to create a good impression on their clients.
4. Learn Different Writing Styles
As a freelance content writer, you may get clients that demand different types of content. Being a professional content writer, you must have the skills to follow their instructions and curate content in your desired writing style. 
For instance, if your client asks you to follow the Chicago Manual of Style, you must have appropriate knowledge of this style to avoid order cancellation.
However, reading blogs, articles, and journals in different styles will help you learn various writing styles. Practicing these writing styles will surely help you enhance your skills and handle any kind of content with efficacy.  
5. Be Clear About Your Task
Freelancer writers often have to work on different projects simultaneously. Therefore, clarity of thought while working on any project is a must to avoid mistakes.
However, creating a baseline at the beginning of creating any piece of content helps you to prevent possible errors. This will help you from being distracted and serves you in writing appealing and engaging content successfully. 
6. Improve Research Skills
Collecting relevant and accurate information is the primary pillar of creating content on any topic. Freelancers are often asked to write content on topics they don't have any prior knowledge of.
The internet is flooded with hundreds of articles on almost every topic. The only thing you need is excellent research skills to get your hands on credible and accurate information.
Freelance writers with good research skills usually succeed in curating great content that impresses their clients. As a result, they will get more orders from their clients.
7. Get Familiar with SEO Basics
Understanding SEO basics, keywords and their importance in SEO and using them appropriately in the content is crucial to write SEO-friendly content. As a freelance writer, you should have an idea about the significance of keywords and an adequate way of using them naturally in the content. 
Moreover, having good SEO knowledge can set you apart from the competition. Most clients on different freelancing platforms usually look for writers with SEO expertise. Knowing SEO basics will increase your chances of attracting more clients and winning good projects.
8. Learn The art of Paraphrasing
The biggest issue freelance writers usually face is identical topics they often have to write about. For instance, there are possibilities that your client would ask you to write 30 articles about plagiarism and its consequences in academics. 
Writing several articles on the same topic while maintaining uniqueness is a challenging task. And, it becomes more herculean if you are given a short time to deliver the content.
However, there are ways like paraphrasing that can assist content writers in completing the task in a limited span. Paraphrasing is a process of taking already published or presented ideas in a new way while retaining their original meaning.
The paraphrasing technique helps writers to save themselves from doing deep research and create content in a limited time. They can save time creating content by finding well-written content and rewriting it in their tone and words.
However, excellent vocabulary and good knowledge of grammar rules are needed to restructure content. Despite investing time in learning appropriate paraphrasing techniques, you can opt for an AI-based online rephrasing tool that helps you rephrase the content without manual effort. This way, you can create a bunch of good content in a very short span.
9. Keep Your Content Error-Free
Do you know what annoys the readers most while reading content? Misspelled words and grammar errors are the most disturbing factors that ruin readers' attention. Therefore, people don't prefer reading such writers who fail to maintain flawlessness in their work.
If you are stepping into freelancing writing, make it a habit to proofread your content thoroughly before posting or delivering it to avoid any embarrassment. You can either proofread the content by yourself or takes assistance from any professional to find the deficiencies in your writing. 
Alternatively, you can run your text through an online grammar correction tool to detect grammatical or style mistakes and resolve them effectively.
10. Ensure Content Uniqueness Before Submitting
Plagiarism is a dark spot in the career of writers that can ruin their fame and goodwill within no time. Stealing others' information and presenting it as your creation is a dangerous act that can lead a writer to face various penalties. 
That's why, as a beginner, you need to understand the significance of ensuring uniqueness in your writing before sharing it with your clients. This will save you from being vulnerable to various punishments and help you prove yourself as a credible source.
The use of an online plagiarism detector holds great importance in detecting duplication from the content to ensure its uniqueness. The plagiarism tool checks for similar chunks in a text by comparing it with millions of web pages and journals from its database. 
As a result, the facility will provide the matched resources so that you can remove or modify them to maintain the authenticity of the content.
Bottom Line:
In the last analysis, freelance writing is a great way to start your career as a writer. However, learning the paths of crafting quality content that can engage the targeted audience is a challenging task. The information shared in this blog post will help you enhance your writing skills and learn useful strategies to become a successful freelance writer.