Home » PDF Tools » Can we Compress A PDF in Different Sizes Online?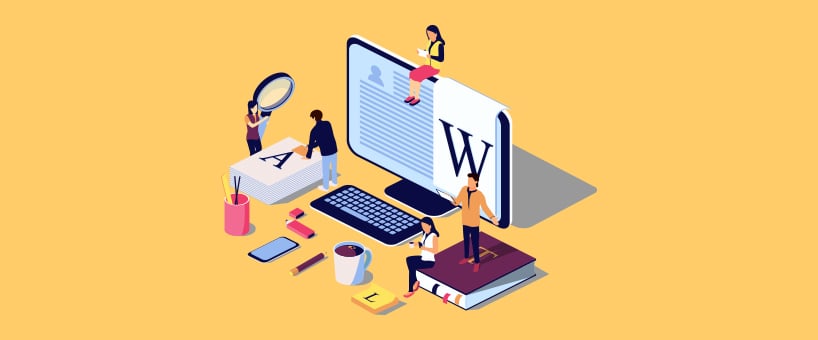 February 9, 2022
The massive innovation in modern tech has provided us with liberties that were not accessible in the past. Now, we don't have to wait long to upload any file over the web as we had to do a few years back.
The digitalization of processing methods has enabled us to perform our tasks and duties effectively and within a short span. Similarly, sharing the files that were considered a herculean task has become hassle-free with the advent of modern online facilities.
You can share any file without affecting its layout and formatting to any other device without feeling any hesitation. You can also lock your document to secure it from any intrusion and safely transfer it to the desired person.
PDF (Portable Document Format) is the first choice for millions of people from all over the globe wherever it comes to sharing information. This document format is widely appreciated and preferred due to its compact size and professional appearance. Teachers, Supervisors, clients, and employers often advise their subordinates to use PDF format for sharing crucial information.
However, the only problem that arises with PDF format is its large size; PDF files mostly have a massive size because of large text, images, and other visual elements stored in it. You might have an idea that most online platforms have set a size limitation for files uploading. You cannot upload any file exceeding the given limit.
The best solution you can opt for is compressing your PDFs in such circumstances. How we can shrink the size of PDF to less than 100 KB without affecting its formatting.
The following information will help you in getting the answer to this question. So, stick to the article till the end for a better understanding to compress PDF less than 200kb instantly.
PDF Compressor: Fastest and Reliable Way to Shrink PDFs
Reducing the size of PDF was quite a strenuous task a few years back. You might have had to install specific applications or purchase special software to shrink the size of PDF. All these methods required a lot of resources. Still, the chances of getting the desired size of PDF were relatively low. Fortunately, things have changed now. The invention of modern utilities like the PDF compressor has let us overcome these hassles effectively.
The advanced online facilities allow you to compress pdf less than 1MB without affecting the text or layout. Moreover, you don't have to go through any complicated procedure to shrink the size of PDFs with an online PDF compressor. Simply upload the PDF on the tool from your device, and it will provide you with a reduced file after processing it within a few seconds.
You don't need to put any effort from your side in the process, as the entire process will be performed by the tool, and you will get a compressed PDF shortly. The file you get from the tool will have no missing text or have blur corners if you compress it with an advanced and reliable PDF compressor like the one available on DupliChecker.com. This utility is entirely free and provides you with the fastest and flawless compression of PDF files without requiring any hard effort from the users.
Reduce PDF Size in KBs
Are you looking for a way to compress PDF below 100 kb? Get your hands on an advanced PDF compressor and shrink the size of PDFs below 1 MB within a matter of seconds. People from any field of life can get an advantage from an online PDF compressor equally and instantly reduce the size of PDF.
Whether you are a student, teacher, or working in the banking sector, you can use the PDF compressor easily and reduce the size of your confidential PDF files without requiring assistance from any professionals. The user-friendly interface of the PDF reducer on Duplichecker.com makes it a piece of cake to compress PDF size below 500 kb without disturbing its formatting.
Why Is It Essential to Compress a PDF File Size?
PDF files are often large, mainly because they contain large images and other pictorial diagrams. You might have an idea that PDF is a cross-platform document format that displays the same on any device and platform.
Therefore, it is essential to reduce the size of PDF without disturbing the quality of pictures and textual content so it won't seem ambiguous or unprofessional.
Furthermore, it is also important to keep in mind your device storage capacity while saving documents. Your smartphone or computer device may get slow if you have saved a massive number of large PDF files in its storage. Besides, there are many other crucial reasons that make it inevitable to reduce PDF by 50 percent. The most prominent reasons to compress PDF files are as follows.
Smooth Emailing
Sending mails through post has become outdated. Now, we prefer using modern facilities to send and receive information through emails. Sharing confidential information through emails is a secure and fast way that is appreciated by the majority of people from all over the planet.
However, you might have an idea that there is a size limit for the files to attach in an email like Gmail has set a size limit for the files of 25 MBs max. We all know that the size of the PDF files is often larger than 25 MBs because of the content stored in them.
In such a situation, compressing the PDF size is the only way that can help you overcome this hassle. You can shrink the PDFs into small sizes without affecting their quality with the use of a PDF compressor and attach them to email without facing any hurdles.
Fast File Sharing
Have you ever faced problems while sharing PDF files from one device to another due to their large size? I guess most of us have gone through this problem for once, at least.
However, sharing large-sized PDF files without sacrificing content's quality isn't a laborious task anymore. You can use the PDF compressor online tool, reduce the PDF size below 1MB, and share it from your smartphone to other devices without facing any complicated procedure.
Restore Device Storage
Storing extensively large size PDF files in your device will consume a significant portion of its storage. The consumption of computer memory can affect your device's performance and make it slow.
Therefore, it holds great importance to reduce your PDFs to avoid all these severe issues and ensure the smooth performance of your device. Also, people who are using cloud storage to save all their confidential documents cannot bear to dedicate all the storage capacity to a few PDF files. We all know that purchasing additional storage will require a considerable amount of money which is challenging for students or small-scale business owners to invest. Therefore, compressing the PDFs with an advanced online utility will be advantageous for smoothly sharing and storing your important files.
Parting Words
PDF is one of the most used and liked document formats all over the globe. The compact size, professional look, multi-platform support, and security features make this file format the first choice for millions of people to store and share information. People from every walk of life prefer PDFs for transferring their confidential data from one device to another or through the web.
However, the large size of PDF sometimes causes problems while sharing it. The restrictions by major online platforms on large file uploads and other issues while sharing massive-sized PDFs make it essential for an individual to compress PDF to half.
The use of an advanced PDF compressor offered on this platform is the perfect option that you can avail to compress PDF size below 400KB. The utility enables you to shrink PDFs without compromising their quality in a matter of seconds.
You also don't need to pay a single penny to anyone for compressing PDFs with this free utility. Reducing the size of PDFs will help you in the smooth transmission of documents through email or other platforms.