Home » PDF Tools » 5 Essential PDF Tools for Effective Remote Working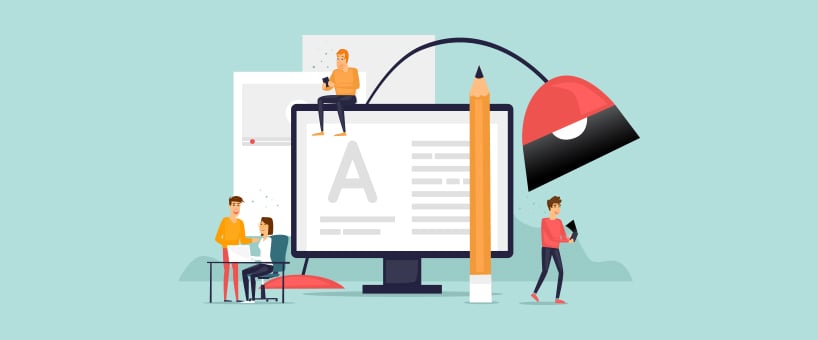 February 2, 2022
Have you been asked to start working from home by your supervisors? Don't you have any prior experience with remote working?
If the answer to these questions is yes, you might be completely blank and unprepared to handle this situation.
Remote working is far different from in-house jobs. Your list of tasks starts growing suddenly, the index of what to do next increases. The worst part is that you won't have anyone sitting next to you for your help. The situation worsens if you have to manage all the documents piling up in your bucket yourself without having any particular utilities.
Individuals with no experience of working remotely often feel overwhelmed to begin managing their burden themselves. They mostly end up browsing the web to search for some helping ideas for working in a remote environment or paperless office.
If you are also one of these people who are instructed to start working from home, trust me, you are not alone ! who has such worries in their minds. However, there is no need to fret out, as there are numerous online facilities available that can indeed serve you in organizing your PDF documents and making amendments in their content as per your requirement. 
Moreover, the tools we will recommend in this post will be simple to use, which will make it easy to perform your professional duties from home exquisitely.
There is no further need to take printouts of documents to organize them, as the advent of modern PDF tools allows you to manage your confidential data effectively. Likewise, you don't need to rely on outdated ways of managing documents. The online digital tools have got you covered and offer a helping hand to get rid of traditional means of keeping the data secure and intact.
It is suggested to read the blog till the end to have a better and more comprehensive understanding of the PDF utilities and how they can serve you in working remotely.
Compress PDF
It is vital to get familiar with the reality that working remotely increases the burden on an individual as you are solely responsible for managing all the tasks. Furthermore, you need to share crucial PDFs with your colleagues and supervisors. Sharing files through email or other online ways requires a particular size limit for the files to get uploaded on the web. For instance, Gmail has a limit of 25 MB for the files, and you can't attach a file in your email exceeding the limit. Moreover, the massive-sized PDFs will bounce back and take considerable time to upload.
Therefore, it is inevitable to compress PDFs before uploading or sharing them to avoid all hassles. You can use a PDF compressor available online for free and reduce the size of PDFs without affecting the quality and formatting of the text. All you need to do is upload the PDF on the utility, and it will compress it within a few instances without requiring any manual effort.
Split PDF
PDF files often include a massive amount of textual content, clip arts, pictorial elements, and images. This vast amount of data in a PDF enhances its size, making it difficult for an individual to share or store it effectively.
Furthermore, sharing such large files through web mediums may include some intricacies as the size limitation may affect the smooth transfer of the files. Therefore, a better and flawless approach is required to handle all such complexities. Splitting PDF into small parts is the perfect option that you can opt for.
Fortunately, the advent of modern Split PDF allows you to divide large-sized portable document format files into small parts that will make it easier for you to share or organize them without facing any hurdles. You can easily upload the PDFs on online platforms or attach them to your emails swiftly.
Moreover, splitting PDFs will save you from the hassle of searching for any specific portion from the lengthy PDF file. Dividing PDFs will allow you to reach the content straightaway instead of opening random files to find any particular data that will save your time and effort.
PDF to Word
Anyone working in the corporate sector has to use PDF and Word document formats for creating, editing, sharing, and managing documents. Both the document formats are widely used in the professional world for smooth management and transfer of information.
However, Word format has a minor edge over PDF due to its advanced editing features. You might have an idea that PDF files are a bit hard to modify and require special software for this purpose. On the other hand, Word files are completely editable and can be adjusted using free utilities. While working remotely, you might not have access to premium tools for modifying PDFs. That may cause serious issues to restructure content. Also, you cannot afford to write all the text again in a text file to make changes in it, as the process will consume a massive amount of time and effort.
Therefore, converting PDF to Word would be an advantageous approach to avoid any complications. You can access an online PDF to Word converter easily from your web browser and convert unlimited PDF files into high-quality Word files.
Once you get the converted Word file, you can make the required changes in the text without any hesitation. Later, when you feel that you have completed all the necessary changes in the content, you can convert it back to PDF with Word to PDF tool . If you need to store or share it in a PDF file without paying any money to anyone.
PDF to JPG
You might have come across the situation where you need a specific page of a PDF document.But you had to download or share the entire file as you didn't have any other way. However, the problem can be counter easily as you can get assistance from an online PDF to JPG converter. 
Converting PDF to JPG is a valuable approach that you can adopt for reducing the size of PDFs. Simply convert the PDF files into JPG, crop the portion of the text you want to share, and send/upload it straight away. Moreover, storing only the required part of text instead of the entire file will help you save device storage.
Merge PDF
Are you tired of sharing a number of PDFs separately? Why don't you merge them in a single PDF? Won't it save your time in organizing or sharing your data more accurately? Combining small PDFs in a singular file will help you manage your data effortlessly.
You can find tons of free online utilities that can help you combine PDFs. You don't have to follow any convoluted procedure for combining PDFs with an online merge PDF tool. You are only required to upload the PDFs you want to merge on the utility, and it will combine them and provide you with a single file in a matter of seconds. After merging various PDF files into a single file, you won't need to make efforts to search for a file from multiple folders. Simply open the combined PDF, search for the text you are looking for, and that's all.
Final Words
Remote working is in massive demand in this pandemic situation. Companies have molded their regular working format and prefer working remotely to secure the well-being of their employees. Also, the approach helps them in various other ways, like saving the resources that they have to invest in paying rent or buying equipment.
However, working from home for the first time can be a tedious and complex task for many individuals. Especially those who are new to remote working. It is essential for all such people to have useful and reliable PDF tools on their side to create, edit, and share documents with ease. The list of PDF tools we have shared in the blog post is essential to keep while working remotely.
Fortunately, you don't need to explore various online platforms for accessing these PDF tools, as all the PDF utilities are available at Duplichecker.com. You can reach on this online platform and use any PDF tool without wasting a single coin. Moreover, you don't need to register on this site to use these free PDF tools. So, get assistance from these fast and secure PDF tools and present yourself as a PRO in the remote working phase.