Home » PDF Tools » Multiple Ways to Compress a Large PDF File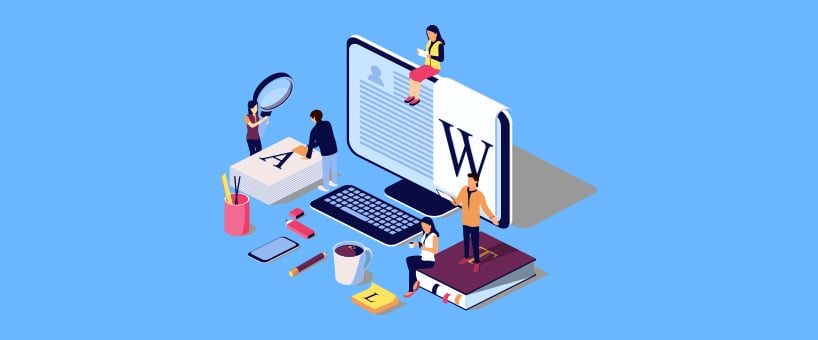 January 31, 2022
PDF is one of the most preferred and popular document formats valued by millions of people all over the globe. Individuals from all sectors and fields prefer using PDF files for storing and sharing information. No matter if you are a student, teacher, banker, or working in any other corporate sector, you can equally gain benefit from PDF files for smooth and secure sharing of data. PDF is highly preferred due to its standard layout, multi-system support, and compactness.
Furthermore, the password protection option on PDFs makes this document format the safest way to share confidential information from one device to another.
Moreover, you can send password-protected PDFs through online platforms without worrying about their privacy. However, the only severe concern people often face while using PDFs is their large size. You might be familiar with the fact that PDF files contain a massive amount of data. It may include images, textual content, and other statistical figures that increase their size. 
Sharing such large files or uploading them over the web often causes serious problems. There are size limits set for files uploading by the majority of the online mediums. Therefore, sending them online becomes a real challenge in such circumstances. However, the problem can be countered by compressing the PDF file.
Reducing the size of PDFs is a practical approach that can allow you to get rid of file uploading issues. It enables you to store and transfer PDFs effectively. But, the primary question that arises over here is how can we compress PDF files without affecting their quality and formatting? Well, you don't need to look for the answer to this question yourself. This blog post will cover the most prominent ways to shrink pdf file size. 
You can opt for any of the following methods and reduce the size of PDFs without compromising their quality. The best part is that all the methods we are going to elaborate on are completely free to use and don't require any registration or other convoluted process to follow at all. You can use any method and reduce pdf file size online without disturbing their formatting or quality.
Now, let's unveil the first method of compressing PDFs without prolonging the discussion anymore.
Reduce PDF Size with MS Word
Word is another useful format widely used for creating and managing textual content. The easy-to-use layout and simple interface make this document format the perfect utility for crafting unique and captivating content. Moreover, you won't feel any hurdles while editing the Word files like you probably face with PDFs.
However, you cannot easily remove or add any text in PDFs and need specific premium tools for making amendments to your PDF files. Therefore, converting PDF to Word would be a better approach that will allow you to remove all the unneeded pictures, textual data, and other inappropriate elements from your content. There are tons of free online PDF to Word converters available online that can help you convert your PDF files into Word without disturbing the layout or formatting of the File.
Once you get the converted Word file, the next step is editing. You won't feel any ambiguity while editing Word documents at all. Discarding all the unimportant elements from your articles, like images, text, and diagrams, will surely minimize the size of the document. After making all the required modifications to your Word document, you can easily convert it back to PDF with an online Word to PDF converter.
Converting PDF files to Word format isn't an uphill task. If you don't want assistance from an online utility for turning a PDF to Word, you can opt for the manual way of converting Word to PDF. You can convert your Word file to a portable document format file by following the simple set of instructions.
Open the Word file you want to convert into PDF. Then, click the File button and select the Save As option; you will get multiple options in the menu, choose PDF and then type the name of your File as per your desire. The users can also reduce the file size by choosing the minimum size (publishing online) when it shows Optimize at the bottom of the dialog box.
Compress PDF Size with Adobe Acrobat
Instead of trying various digital methods for compressing PDF files, you can use some simple ways to reduce the size of your portable document files. The most practical and simple method for shrinking PDF is re-saving documents as a reduced-size PDF.
You can use advanced Adobe Acrobat to reduce the PDF file size. Simply open the PDF you need to re-save as a reduced file. Select File, and then choose Save As Other. Later, press the Reduced Size PDF.
Now, you will be instructed to pick the version compatibility you wish, and then you can press the OK tab to save. It is suggested to choose setting compatibility with Acrobat X because this version is highly appreciated and used. The process of using Adobe Acrobat for compressing PDF is simple and straightforward, but it can affect the quality of pictures and may remove digital signatures.
Try an Online PDF Compressor
The methods mentioned above of compressing PDF files are simple and easy, but they require manual input from the user. If you need a compressed PDF file instantly without following any intricate process, then the most suitable option you can avail is using an online PDF compressor tool. The online facility allows you to reduce the PDF file size through a few taps on your device straightaway.
The internet is full of online facilities that offer you advanced and fast compression of PDF files. However, most of them include some limitations; therefore, we suggest you try the online PDF compressor tool available on Duplichecker.com for excellent and uninterrupted PDF compression.
Using an online PDF compressor saves you from following any convoluted and hectic procedure for reducing the size of PDF files. In this method, you simply need to upload the PDF file you want to compress on the online PDF compressor tool. The advanced algorithm working at the backend of the pdf optimizer online will process your File and reduce its size without damaging its formatting or quality. You can reduce the size of PDF below 1MB with the free PDF compress tool.
Moreover, you don't have to install or download any application on your device like the methods as mentioned earlier for reducing PDF size with an online PDF compressor. Once you get connected with the internet, you can easily access a web-based PDF compressor tool and reduce PDF file size without facing any hurdles. You can get the desired size of a PDF file within a matter of a few seconds with the compress PDF online tool.
Discard Unused Spaced from PDF File
Your PDF file might contain unused space that could be pulling up its size. Removing unused space from your PDF files will be a better approach in order to reduce the size of a PDF. You can discard unused space from your PDF file using Adobe by following the simple steps shared below.
Go to Tools and then choose Advanced Optimization
Press PDF Optimizer
Pick the Audit Space Usage
Furthermore, the proper selection of color palettes can also help you in reducing the size of PDF files. If your PDF file is using CMYK colors, then it is advised to switch it to RGB. You will experience a significant change in the size of the PDF after making this alteration. The following steps will help you change the color scheme in Adobe Acrobat Pro.
Open the PDF you want to reduce the size of in Adobe Acrobat Pro
Select Tools, Print Production, and then Convert Colors
Pick the RGB color space
Choose the FOGRA39 profile
Select the pages you want to make changes in
Press OK
Bottom Line
Reducing the size of PDF becomes essential in many cases, especially for smooth and flawless file transfer. Sharing large-sized PDF files from one device to another through online mediums is a complex procedure. Major online platforms have set size limits for File uploading. Gmail has a limit of 25 MB, and users are not allowed to attach any file exceeding the limit. Therefore, it often becomes inevitable to compress the PDF file size for uninterrupted and straightforward file sharing.
All the methods we have discussed above are easy to use. IT enables you to reduce the size of PDF without facing any convoluted process. However, we suggest you opt for a PDF compressor instead of choosing any manual method for compressing PDF files. Using an online compress PDF tool for reducing the size of PDF files will help you save time and effort. It provides you with reliable and high-quality results in a few instances. The free online PDF compressor available on Duplichecker.com offers fast and secure PDF compression.