Home » SEO (Search Engine Optimization) » Tips to Increase Your Website Traffic Without Creating New Content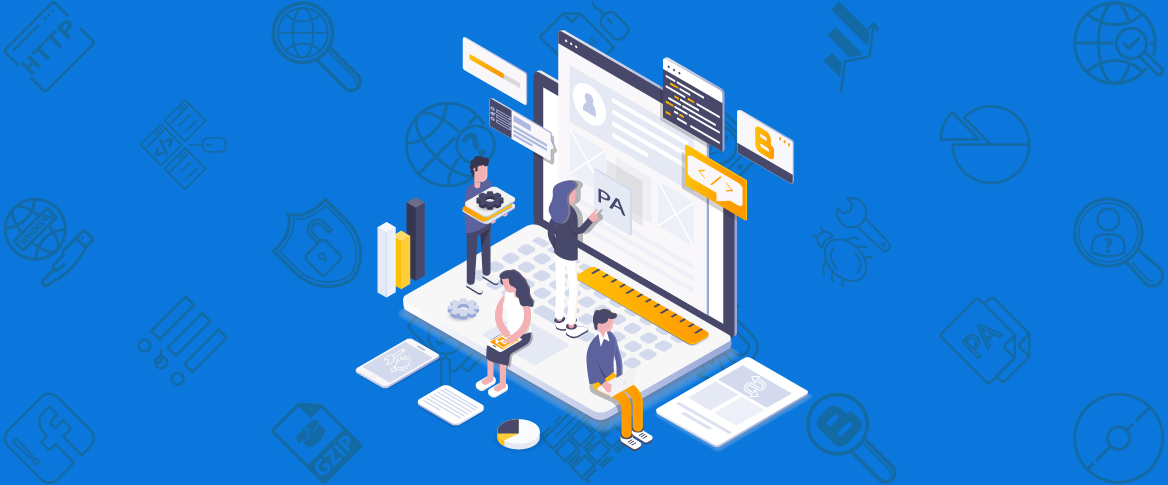 May 8, 2023
Is low website traffic bothering you? Don't worry at all. Bringing traffic to websites isn't a big deal.
Websites are fetching traffic using different ways. The best way to drive traffic is by publishing good-quality and valuable content. However, there are other methods to increase the number of visitors. Many websites with a small number of articles are gaining a lot of traffic regularly. So it isn't impossible to drive traffic without creating and publishing content.
Let's look at the most practical tips to boost traffic without creating new content!
Tips to Increase Website Traffic
Here are some practical tips that help you increase your website traffic without creating a new piece of content.
1. Repurpose Content
Content repurposing is a process of taking existing content and recreating it for a new and broader audience or format. Repurposing content is a great way to make the most of the same piece of content.
For example, if you have written a long-form article, you can convert it into a podcast, video script, series of social media posts, or short articles. Moreover, you can publish them to promote your brand on various online platforms, including social media, video-sharing networks, etc. It can enhance your brand awareness and bring a lot of traffic to your website.
Apart from bringing more traffic, content repurposing also provides many other benefits.
For example, you can frequently publish content on multiple platforms with this method. Besides, you can also get the attention of a broader audience that uses other platforms.
Additionally, it also saves you from the hassle of creating content from scratch, as you already have the entire content that only needs a bit of modification.
2. Regularly Update Old Content
Besides repurposing content, updating old content is an incredible way to get the audience's attention. Search engines love up-to-date and fresh content. But you don't always need to write new blog posts, eBooks, and other articles to keep your content up-to-date. Instead, you can simply update your existing content to improve your traffic. 
For example, if you have written an article on "the techniques to rank a blog in 2021", no one will read it in 2023, as search engines' updates do many useless tricks. So, to provide your users with value for their time, you should update your old content and make it new. That's how you can win the trust of search engines and users.
Moreover, after updating content, you can change the date and bring it to the top. Don't forget to share content on your social media accounts after updating it. It can help your new followers view and read the blogs they have yet to read. That's how you can again take more views using the same blog written a few years back. Additionally, it will also help you win your visitors' trust as they will realize that you revise content to the accurate details.
3. Work on On-Page SEO
On-page SEO refers to optimizing website content and structure to improve rankings in multiple search engines and increase website traffic. On-page SEO is more technical and effective than off-page SEO. Usually, SEO experts believe that link-building is enough to get a higher position on SERP (Search Engine Results Page) to get organic traffic.
However, this is nothing more than a misconception. When your web pages are not optimized perfectly, they won't be able to provide a better user experience and gain a good ranking over competitive keywords. That's only possible when you focus on on-page SEO.
After completing the On-page SEO of your website, it will get a good boost in rankings. As a result, you will get more traffic than you can anticipate.
4. Get High-Quality Backlinks
High-quality backlinks can also do wonders. Most experts believe that high-quality backlinks effectively provide both organic and referral traffic. For example, suppose a high-authority website with thousands of regular visitors gives a backlink to your website. In that case, it will, directly and indirectly, send many visitors to your website.
Below are some tips to increase the number of backlinks:
Whenever you publish content, it should be valuable.
Create RSS feeds.
Utilize Quora and similar platforms.
Contact bloggers who are working in the same niche.
With these tips, you can build many high-quality backlinks to help you achieve your traffic goals.
5. Utilize Social Media
Nowadays, people spend much more time on various social media channels than on websites. That's what makes social media platforms more valuable than you can imagine. Knowing the value of social media, almost every website and brand owner tries to utilize it in their favour. They run paid marketing and advertising campaigns for brand awareness and drive traffic to their websites.
Suppose you want a lot of traffic on your website with or without publishing content. In that case, you need to perfectly utilize social media platforms, including Facebook, Twitter, Reddit, Instagram, LinkedIn, etc. These platforms can provide a lot of traffic that you are eyeing.
To drive traffic from social media, you can repurpose and share content on your social media pages. Plus, you can also join relevant groups and share your content regularly with the group members.
6. Engage Community
Community engagement can also assist you in getting a lot of quality traffic that may revisit your website repeatedly. Community engagement improves brand recognition that drives traffic. When you stay in touch with the audience and communicate with them regularly, you win your customers' trust and encourage others to know more about you.
Furthermore, this practice can enhance your followers on multiple online platforms, benefiting your brand.
For community engagement, you should frequently answer the queries of your clients on social media. Moreover, you can also participate in different discussions and place your website links so people can learn about your best blogs. Besides social media, Quora is an excellent platform for community engagement that you should utilize.
7. Internal Linking
Building a great internal linking structure can also help you increase traffic. Although it doesn't directly enhance the traffic, as the users have already landed on your website, it improves the website's SEO score and ranks them higher on SERPs.
For example, with the help of internal linking, you can also reduce bounce rate, a critical factor that search engines check while analyzing user experience. Therefore, creating a well-organized internal linking structure is better so that users can visit the maximum number of web pages and stay longer on your website.
To Conclude:
Although publishing content is a great way to drive tons of website visitors, it doesn't mean that content is the only way to bring traffic. There are some other effective ways as well. When you utilize all these methods, you will get shockingly excellent results that can help your website build authority and rank against multiple high-volume keywords.