Home » Website Content » 11 Tips to Improve the Readability of Your Website Content for More Conversions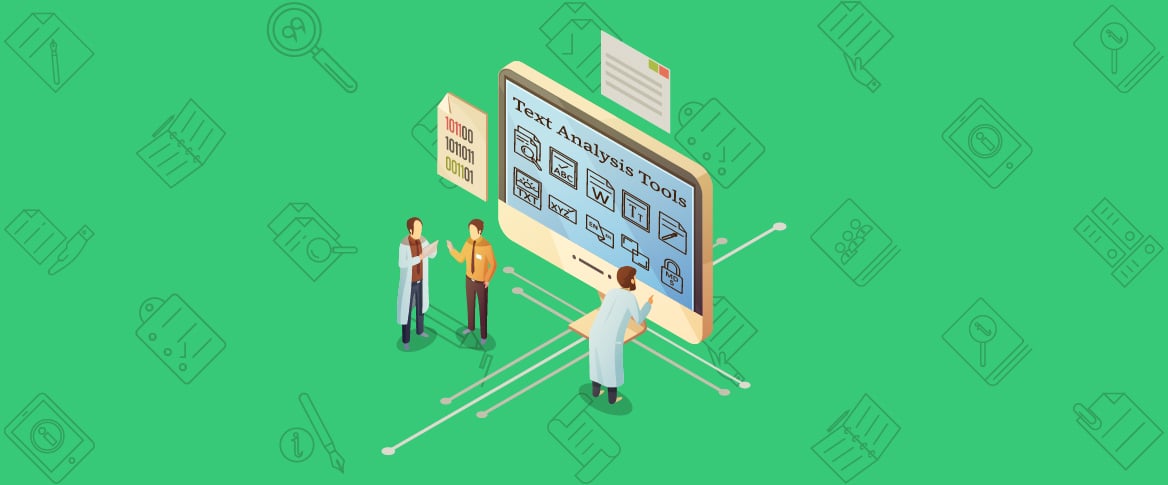 September 21, 2023
We have often read or heard that content is king for website SEO. But, many of us believe that people don't read the content. As a result, the incredible articles and blog posts we craft relevant to any specific topic with perfectly planned keywords never get our expected appreciation. This often leads us to think of possible ways that can help us keep our visitors' attention for a longer time and make a conversion.
Most of us generally believe that the low quality of our content is the major reason behind this problem. However, the primary issue is mainly associated with website readability. People visit your website to look for the required information without making hard efforts. Therefore, you need to give them what they seek. The question that arises here is how we can make this happen.
In this article, we will discuss a few suggestions that will help you improve the readability of your website content and get more conversions. So, stick to this blog till the last word to learn ways to improve your content engagement.  
Tips to Improve Readability of Content
Writing quality content is certainly a challenging chore. But following the correct method helps you craft an impressive piece of content. Here are a few suggestions that will help you enhance your written text's attraction.
1. Understand Your Audience
As a website content writer, knowing who will be reading your content is the most important thing for you. Knowing who you are writing for will help you set the tone and words that resonate with them best. The writers who mostly get the appreciation of readers are the ones who write according to the demand of their targeted audience. But how can we know our readers and what content they are looking for? Well, analyze data and user personas.
User personas will guide you about your website visitors, their pain points, and what they desire. Data will guide you about the strategies that have performed well with the audience and what should not be followed. Using this information, you will understand your audience better and write content that can encourage them to act.
2. Purpose of Writing
Why are you making efforts to craft content? What purpose will it serve you? These are a few crucial questions that must be in your mind before starting to draft content. Of course, conveying information or an idea is the sole reason for writing impressive content. But what information do you want to share with your targeted audience? It is essential to write content that can inspire your readers and lead them to take action.
3. Complexity Damages Simplicity
The sole reason for writing appealing and impressive content is to engage people with your unique ideas. Many writers make the mistake of using complex and ambiguous vocabulary to demonstrate their knowledge of grammar and vocabulary.
Adding difficult words in your writing will make it challenging for readers to grasp what information you want to convey through your content. This will ultimately damage the readability of written material and destroy the concentration of readers. Therefore, it is essential to understand that ambiguity in your writing will affect its simplicity. So, always strive to be as simple as possible and ensure clarity in your written work.
4. Be Concise
Adding irrelevant and unnecessary information in your writing offers nothing but disturbs your readers. Writing unimportant information may damage the overall attraction of your content and make it less useful for its readers. All sentences and words you write must connect with the primary purpose of the content. Similarly, the length of the paragraphs and phrases should be brief, as people find them complicated. Content with concise sentences and paragraphs usually attracts a targeted audience and gets more conversions.
5. Write in Your Natural Tone
Many writers follow this technique but often fail to get the desired results. The reason behind it is an inadequate strategy and explaining the idea in an unnatural way. Written communication is similar to our everyday conversation. We often make the mistake of thinking that our readers prefer more advanced language than their own.
However, people prefer visiting the content that speaks to them, like their friends. Writers who craft content as they speak in a conversational tone enable readers to get a little taste of their personality. Further, it will help writers explain complex ideas in an effective manner as if they were sharing ideas with their family and friends.
6. Take Small Breaks to Refresh Your Mind
Writers often face complexities in concentrating on their draft for an extensive period. Furthermore, it is challenging to detect errors for writers if they are writing for a considerable time. To counter this situation, it is suggested to take small breaks between your drafts. This practice helps you regain your interest and lets you go through your written text with a fresh perspective and better understand the readers' point of view.
Moreover, analyzing your content after taking small breaks allows you to spot ambiguous sentences, spelling, and grammatical issues. By resolving these issues, you can improve the quality of your content.
7. Avoid Lengthy Paragraphs
No matter how fluent you are in explaining an idea or crafting content, if your text is lengthy and has bulky paragraphs, it would be really hard to win your readers' attention. Research has found that online visitors usually skim the website's content instead of reading each sentence.
Therefore, breaking your text into small portions will help you enhance your textual content's appeal. This is important for websites that get the most traffic from mobile devices. Similarly, adding bullet points and sub-headings to your article will be helpful to make it more reader-friendly.
8. Use Suitable Typography
The fonts you use in your writing are crucial in setting up its attraction. Many writers often make the mistake of using fancy fonts that ultimately reduce the readability of their content. This is a misconception that fancy fonts beautify your written text. Instead, it affects negatively and decreases the readability of text. In addition, many font styles are not easy on the eyes and cause eye strain.
Besides font style, the font size is also an essential factor that requires your attention. It is suggested not to use extremely large or small font sizes. Using 14px to 16px fonts is ideal for website content. Similarly, the size of headings and subheadings is another critical factor. Therefore, it is suggested to make your headings and subheadings bold and bigger than standard text to make them prominent and easy to skim.
9. Formatting Should Be Flawless
Whether you are writing a blog post, article, or how-to guide, the smooth flow of information is essential to convey your idea to your targeted audience effectively. Dividing your article into different paragraphs, headings, bullet points, and subheadings makes it easy for readers to grasp the main idea. By formatting your article appropriately, you will engage the readers who just skim the text and motivate them to continue reading.
10. Make Good Use of Relevant Images
No one can undermine the necessity of appealing and relevant images to attract people to a website's content. High-quality and relevant images enhance your content's chances of ranking and engaging maximum traffic. It has been observed through research that articles with catchy and attractive pictures mostly succeed in attracting more visitors.
Moreover, adding images to your content will break the clutter and improve the engagement of your readers. But how many images should we add to an article? Well, no specific rule or instruction is given by any specialist regarding the number of images used in the content.
However, adding a relevant image after every 500 words is the most followed practice by professionals. This will convert your article into small segments and make it more engaging for readers. You can also use graphs, charts, and other infographics in your content according to your preference. However, the relevance of the data is vital to get the desired output.
11. Stick with Primary Intent
While drafting your article, you need to ensure that your content's intent shouldn't be changed at any point. Articles that divert from their primary idea and shuffle to different approaches usually fail to gain the appreciation of the targeted audience. Also, this will mark a serious question of the writers' credibility. That's why it is essential to always stick with a single topic in the article and explain only relevant information. This will support you in conveying your information appropriately and help in getting more conversions.
Bottom Line:
Writing website content that can help you attract your targeted audience and get conversions isn't as simple as many might think. You need to make considerable efforts to craft an article that can engage readers and lead them to take your desired actions. The suggestions we have stated in this blog post will be of great use to all individuals striving to enhance the readability of their websites' content. Following these suggestions will enable you to rectify the deficiencies in your written work and turn them into a masterpiece.