Home » Website Content » How to Measure the Quality of Your Website Content and Improve Performance?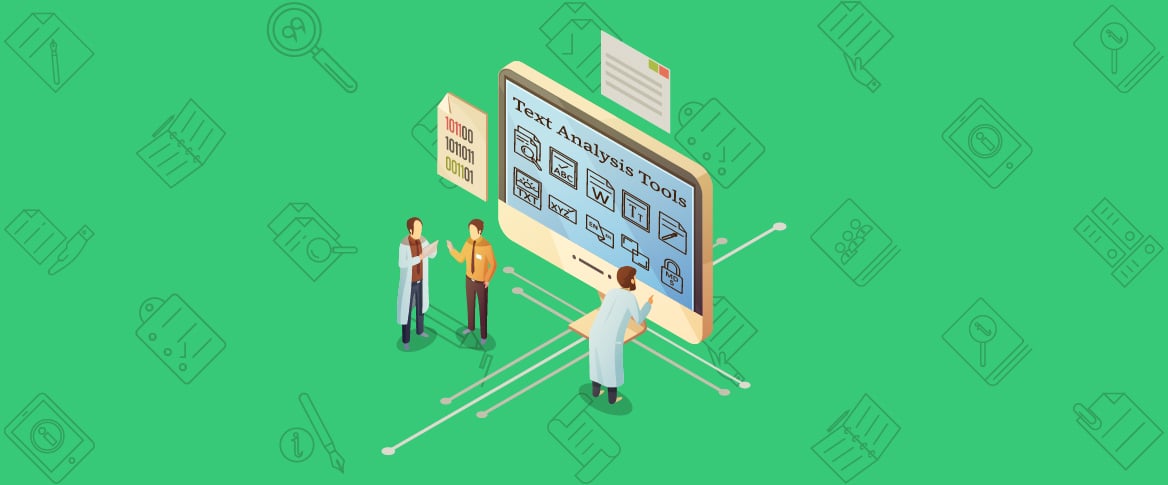 September 26, 2023
The internet is filled with informative articles, entertaining videos, and countless websites regarding various topics. Whether you are running a blog or online store, you need good content to attract the attention of the targeted audience. However, the modern-day audience will only appreciate quality content. Undoubtedly, quality content is essential for any website's success. But, the question is how you will evaluate the quality of content published on your website. How will you improve the performance of your content?
With billions of websites up against each other on the web, it becomes an uphill task to measure the quality of content and improve it to stay ahead of the competition. However, you can do it by linking a few KPIs (Key Performance Indicators) with the content published on your website. Moreover, you can improve its quality by asking yourself a few questions. If any questions you ask yourself come with a negative answer, it's time to work on that aspect.
This blog will guide you in defining quality content and discuss KPIs to measure its quality. It will also include some effective methods to improve the performance of your content. Before discussing how to measure content quality, let's first understand what quality content is.
What is Quality Content?
The definition of quality content may vary from person to person. Generally, it is the type of content that exceeds the expectations of the targeted audience. Also, quality content helps you achieve your goals and adds value to readers' lives by providing helpful information that solves their problems.
Finally, quality content features detailed insights regarding a particular niche or topic. While a basic definition of quality content is limited to its uniqueness, grammar, and readability. It takes account of various other aspects. We will discuss all these factors in the upcoming section.
How to Measure the Quality of Your Content?
There is no one definitive way to measure the quality of content. Different people may have different criteria for what they consider to be quality content. Some people believe that asking a few questions can help them evaluate content quality, while others believe that quantitative KPIs are a better reflection. We will discuss both types of measurements in detail to help you understand these methods. You can use any of these methods to measure the quality and performance of your website's content. Read on to learn more.
• Evaluation of Content Quality with Questions
This process involves asking a few questions regarding the content you have published on your site. Here, we will list some questions that will help you determine the quality of content and understand its flaws (if any).
Does your content offer E-A-T (Expertise, Authoritativeness, and Trustworthiness)?
Does a descriptive or meaningful title accompany it?
Is your content capable of satisfying the needs of your audience?
Does it tick boxes of the quality standards of Google?
Can it help you achieve your business goals?
Do you find it perfect in terms of grammar?
Is it capable of displaying a native-level command over language?
Do you see the voice of the content as appropriate and friendly for the audience?
Can it add value to the life of readers?
Does it cover the topic fully?
• Quantitative KPIs for Assessment of Content Quality
While analyzing the quality of your content by asking yourself a few questions, a few quantitative KPIs (Key Performance Indicators) can provide you with a better understanding. These include:
Position of content for target keywords on search engine results.
The increase in traffic coming from a particular channel.
The number of backlinks coming to your site
The number of social media shares.
The increase in CTR (Click-through Rate) from search engine results.
The number of pages viewed by average readers during a session.
The number of visitors who have gone through more than half the content.
Consequent conversions.
The increase in brand awareness is visible through mentions, tags, and direct traffic.
The number of generated leads because of content.
How to Increase Quality and Performance of Content?
You may identify one or two flaws in your content by asking yourself some questions or evaluating it using quantitative KPIs and then taking action accordingly. However, here we will discuss a general approach that includes a few methods to help you improve the quality and performance of your content and achieve better goals with it.
Make sure you use all of these methods to make your content available in high quality. Further details are given below:
• Ensure E-A-T in Your Content
As discussed earlier, your content should reflect expertise, authoritativeness, and trustworthiness if search engines want it to be considered quality content, especially Google. Expertise in your content is necessary, especially when writing content relevant to health, Medicare, Finance, and Law niches. Expertise in content is only visible when you succeed in answering the queries of most of your audience through your content.
Authoritativeness also means including accurate facts and figures in your content. Additionally, jargon and technical terms should be anchored with proper backlinks to ensure your audience understands the context. In addition to anchoring jargon and technical terms for the audience's convenience, you should cite your sources to make your audience believe your content is authoritative. There should be no doubt about the accuracy of your content.
The trustworthiness of your content will be enhanced by linking it to reliable sources considered experts in a particular field. Including bios of the writers who have contributed content to your website will also help to build trust. Ensure to include the writers' proper introductions and contact information so your audience can follow them on social media and get in touch with them.
• Audience-Centric Content Showcases Quality
Gone are the days when you used to write for search engines and get your website ranked higher on the SERPs (Search Engine Result Pages). Things have changed lately, and you need to articulate content that revolves around the needs of your audience. The audience wants the kind of content that delivers practical value to their lives. Therefore, the objective while writing content should be to educate your audience or give them detailed insights about a topic or niche.
Fulfilment of the needs of your audience is only possible when you build a persona of your audience and dig deep to figure out their needs and queries. Once you are well aware of the needs of your audience, it is your responsibility to build a content strategy while keeping those requirements in mind. In addition, it is necessary to structure your content so that readers who read it find the answer to their query at a glance.
It is only possible when you make navigation through your content more accessible and implement formatting with various sub-headings and bullets where necessary. You must also ensure that target keywords are well-embedded in your content and that their position appears comfortable. Moreover, make sure that your content is not stuffed with keywords that have significantly less to do with the topic you are writing on.
• Ensure Impeccable Grammar
Doubtful meaning because of poor grammar will be the last thing you want from your content. Regardless of how valuable information it features, your content would only perform as per expectations if you ensure flawless grammar. Search engines and the targeted audience would only value content with good grammar. Consequently, your content would fail to get the expected CTR and make estimated conversions. Hence, if you want to ensure the quality of your content and want it to perform as per estimates, it is necessary to ensure impeccable grammar.
The best way to deal with this issue is to proofread the text before publishing it on your website. As a writer, you must proofread your content before sending it to an editor who will review it critically for errors. However, if you don't have the resources to hire a professional editor, you can rely on a reliable grammar correction tool to detect and correct all the grammar, spelling and punctuation mistakes that escape the human eye. This practice will enable you to make your content more engaging and appealing to the readers.
The Takeaway:
It takes a lot of effort from writers and website owners to maintain the quality of content and ensure that it performs as expected. If your content is not performing well, you need to measure its quality. You can do this by looking at quantitative KPIs or qualitative aspects. However, if your content is not performing as well as it could be, you need to follow some tips to improve its performance.
We have discussed the methods to measure the quality of content and augment its performance above to help you achieve your targets. Hopefully, you will find this blog a great help when you are working on measuring the quality of your content and improving its performance.