Home » PDF Tools » How Does PDF Compressor Make Documents More Accessible?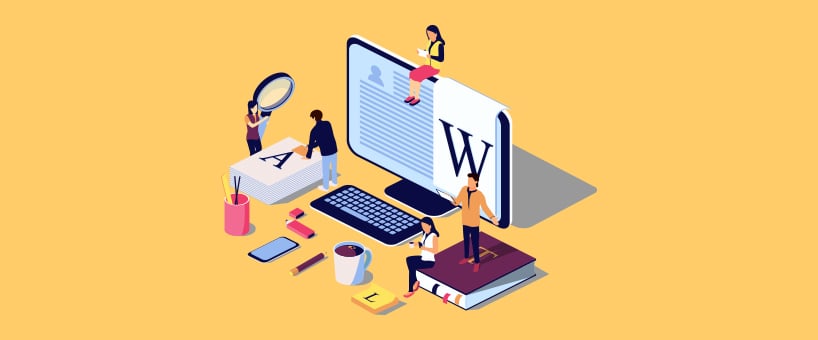 March 17, 2023
PDF format is the most used document file format in the world. It is being used in almost all business sectors and even academia. Moreover, the documents you receive in emails are also in this format.
There are various reasons why this format is so popular around the globe:
It preserves the file formatting. No matter how many times you share the file with anyone, its formatting remains the same. It doesn't even misplace a single coma.
It allows users to add other elements, including pictures, infographics, graphs, charts, etc.
With PDF, you can also protect your private files by adding passwords to them.
However, there are some issues with PDF files. The biggest one is that when we add a lot of elements to PDF documents, they enhance their file sizes, making it difficult to send others via different online file-sharing and email platforms. For example, if the file size is above 25MB, you won't be able to send it via Gmail.
If your file sizes also cross the maximum limit, don't worry at all. Instead, use a PDF compressor to reduce the file size and make it shareable and accessible to everyone. This article will help you know how PDF compressors work and how they make files accessible.
Starting with the basic question!
How do PDF Compressors Work?
When it comes to compressing PDF files, there are two different methods: lossless compression and lossy compression.
A few PDF compressors provide lossy compression facilities that not only reduce file sizes but also affect the overall quality of the files. That's why you should only use a compress PDF tool with a lossless compression facility. The PDF compressors using the lossless compression method preserve all the data of your files and compress their sizes without disturbing anything.
Coming to the key point!
How Does a PDF Compressor Make Documents More Accessible?
PDF compressors are trained to reduce file sizes and help people share their files without worrying about the file size limit. They make heavy files shareable using any platform people prefer to share documents.
Let's look at the key advantages of using these compressors!
Minimize the File Sizes
PDF compressors minimize file sizes and help people share as many files as they want in a single email. If you want to send multiple PDF documents to others, you may not be able to send them in a single email if their sizes exceed a specific limit.
That's where PDF compressors can come in handy. They decrease the file sizes and help you send all the documents in a single email without issues.
Save Storage Space
If you regularly need to create and save PDF files on your devices, you may find space issues after a certain time. If you are running short on space, you have two different options. First, buy an additional hard drive to store all the data. Second, compress all the files and free up a lot of space.
The latter one is more feasible and cost-effective. When you use a PDF compressor to reduce file sizes, you can convert GBs of data into MBs without compromising quality.
Make Files Responsive to Every Device
PDF files with large sizes also don't respond on various devices. Sometimes these files don't load on users' devices or take a lot of time. In case you are sending a document to any person, you should optimize it to all devices and make sure that it loads on every device that the receiver uses to see files.
And it can only happen if you compress the files. The lighter a file size is, the quicker it loads on users' devices.
Easy to Open
And lastly, by using a PDF compressor, you can also make your files easy to access and open. Usually, heavy PDF documents take a lot of time to load, and even if they are loaded, when you scroll down or up for a few pages, you also have to wait for the file to respond. It usually happens with all the heavy PDF files.
However, you can get rid of this issue by compressing file sizes. When you reduce the size of a file, it immediately loads on the screen, and you won't face any loading issues once it is loaded.
Conclusion
PDF compressors are created to shrink files and make them shareable and accessible to everyone. They not only reduce their sizes but also optimize them for all devices. That's how they assist users in sharing their files without affecting their quality and formatting. However, before selecting a PDF compressor to optimize your PDF documents, you should ensure they offer lossless compression. Otherwise, you will ruin the actual beauty of your files.