Home » Essay Writing » How to Write a Good Argumentative Essay – Step-by-Step Guide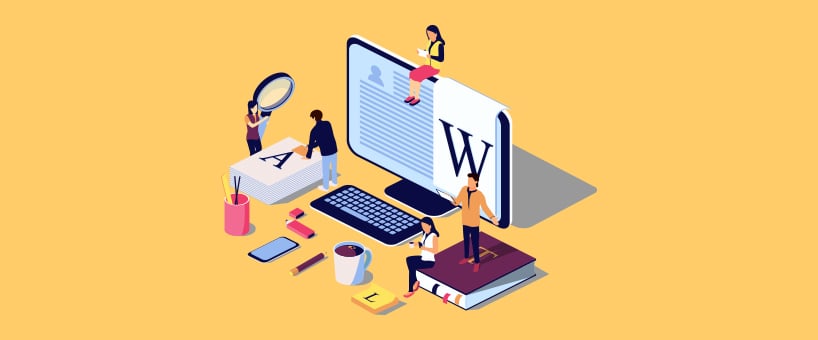 May 29, 2023
To capture the attention of your desired audience through your writing, you need to create content that effectively addresses their areas of concern. Adding factual evidence and statistical data in writing will certainly help you convince the readers of a specific way of thinking. Many essays and articles mainly focus on leading readers to believe a particular point of view.
Argumentative essays serve the same purpose as any other type of articles: convincing readers to believe your views regarding a particular thing. But, there is a misconception that argumentative essays are aggressive and combative. However, these essays get their name from the style of arguing. 
If you are working on an argumentative essay, it is essential to make an effort to show that your presented idea is the only logical conclusion. This blog post will guide you about argumentative essays and provide some practical tips for writing an excellent argumentative essay.
What Is an Argumentative Essay?
An argumentative essay is written content based on factual information and evidence to support the writer's claims.
This type of essay relies on hard evidence gathered from different studies and sources to ensure their findings are perfect. The primary difference that makes argumentative essays more appealing and powerful is that they focus on face-based evidence.
Argumentative essays support quantitative support, unlike persuasive essays, which majorly favor qualitative support. However, many people often confuse argumentative essays with expository essays.
But, they both have a significant difference: Argumentative essays assume one idea is correct, whereas expository essays usually present all the information and leave it to the reader to choose what they find correct.
Another crucial thing about an argumentative essay is that it shares the writer's own point of view, besides discussing other contradicting views of others as well. It will be hard to claim any single one as "true" without going through all the others.
The Process to Write an Argumentative Essay
The procedure for writing an argumentative essay is similar to any other writing process, requiring a complete focus on research and planning. Below are some points you need to follow to write an argumentative essay efficiently.
1. Brainstorming
Clarity about the topic you want to write on is the first and foremost element writers demand. To create a compelling argumentative essay, it's essential to brainstorm ideas and develop a powerful thesis statement.
2. Planning
In this phase, you need to gather all the necessary evidence and supporting materials that will be added to your argumentative essay. After collecting the necessary material, you must create an outline to start writing your essay.
3. Drafting
In the drafting phase, you need to create a rough outline for your essay. This practice will serve you to add relevant information and direct quotes time, especially with argumentative essays where you need to cite various outside sources.
4. Proofreading
After completing the writing process, the last step is proofreading. This is the most crucial part of effective argumentative essay writing, as it ensures that your work is free of all bugs. So, read your draft carefully and fix all the misspelled words and other grammatical errors. Additionally, you can use an AI-based grammar corrector to improve your writing and reduce your effort. 
5. Revising
Once you are done with proofreading your work, the last step is to make the required changes in the content. Revising your essay adequately will also help you restructure your arguments if needed. It is highly important that your tone is easy to understand for the reader. Besides, the written content must be flawless that can engage your targeted audience.
Argumentative Essay Writing Tips
Here are some effective tips to help you write a good argumentative essay.
● Use Strong Facts as Evidence
Unlike persuasive essays, which focus on appealing to readers' emotions, argumentative essays are more focused on appealing to the reader's reason. The use of strong and powerful facts will serve the most in this regard. So, always conducting In-depth research until you find strong points that can support your arguments.
● Use Understandable and Clear Language
The tone and style of text are highly important in an argumentative essay, especially when you are opposing another person's perspective. So, always choose words and phrases carefully to be respectful while sharing your opinion. An aggressive or blunt tone will affect your stance and reflect worse than the target.
● Define Both Sides of the Argument
If you are writing an argumentative essay, you should include information that could entertain people with different perspectives. It is essential to explore the sources and learn about all aspects of the topic in order to state the strong points of the counter-side of the argument. This will help your readers think from another angle and determine which statement looks more accurate to them.
Once you are done explaining the other side of the topic, always wrap up the discussion by sharing your perspective and providing supporting evidence. You can also use authentic information to discredit the other side you've gathered in your research. But, make sure the information and evidence you added in your argumentative paper are reliable and explain your points appropriately.
Bottom Line:
In the last analysis, writing a good argumentative essay requires extensive research to find strong evidence that helps you change your reader's perspective. The information and suggestions in this post will help you learn the art of writing an argumentative essay effectively without anyone's assistance.