Home » General Articles (Random Topics) » How Image Compression and Optimization Impact Website Sustainability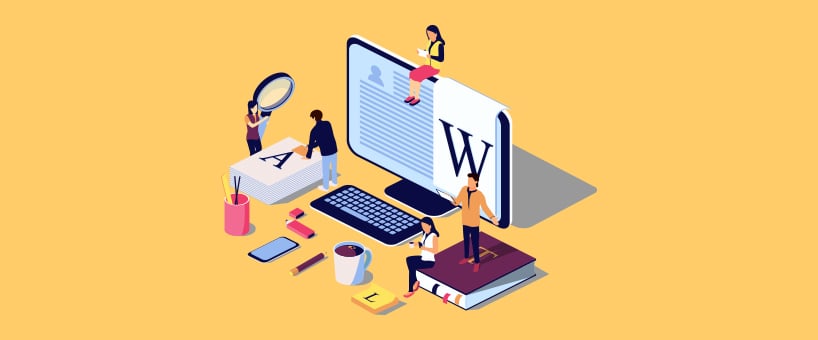 February 22, 2023
Have you noticed that websites are becoming more appealing with time? A few years ago, the websites were less engaging and interactive than today. They make websites more valuable and enhance their overall appearance.
However, images not only help websites become more visually appealing, but they also improve user experience, enhance conversions, capture folk's attention, evoke emotions, and make communication much easier and more efficient than ever. That's why no matter whether someone has an eCommerce store, portfolio website, news website, or blogging website, they heavily rely on images.
But, there is a very significant issue with images. Using low-quality pictures and high-res images reduce loading speed and ruin the user experience. Both kinds of pictures are harmful to websites. So, what's the solution? It's image compression and optimization.
This short but comprehensive article will discuss how image compression and optimization impact websites. Read on to learn about it!
1. Faster Loading Speed
Many online studies and surveys revealed that users prefer visiting or staying on websites with a higher loading speed. Many internet users leave websites if they don't load within five seconds.
The high-resolution images usually impact the loading speed of websites more than anything. Whenever website owners want the best versions of pictures, they do not consider anything else, especially their sizes. They just keep one thing in mind, the quality of the image. It usually happens with eCommerce stores and portfolio websites where they want to satisfy consumers or viewers.
However, if you are also doing the same, then you must know that there is an easy and efficient way to reduce file sizes without compromising on original quality, i.e. image compression. Image compression reduces image sizes to make them lighter without affecting their qualities and sizes.
There are two kinds of image compression: lossy and lossless. In lossy compression, the quality of images is also compromised with size. However, in lossless compression, the quality remains intact.
Now, the question that arises here is how you can compress your images without making manual efforts. For this purpose, you can use an online image compressor that doesn't affect the image quality while compressing pictures. The compressed images you get from the tool can help you upload them in their highest quality without affecting the website's loading speed. This way, you can solve the loading speed issue on your site and make it perform better than ever before.
2. Improve User Experience
Apart from enhancing website speed, image optimization helps in many other ways. For instance, it makes visual content compatible with all devices. These days, most people browse websites on their mobile devices, and that's why making images responsive to mobile devices is essential for website owners.
In this process, website owners try multiple tricks to make their images responsive to various devices, especially mobiles. For example, they change their formats, compress them, resize them, and set resolutions. Together, all these image optimization steps make pictures responsive and improve user experience.
3. Reduce Bounce Rate
Besides improving the website experience, image compression and optimization also help reduce bounce rates. Bounce rate is one of the leading factors that affect user experience and impact the website's ranking on various search engines. It is the percentage of users who leave the web page without taking any action.
For example, they don't click anywhere for further information or open any other blog. Search engines like Google consider websites with a higher bounce rate invaluable and boring, so they drop these sites' rankings in the SERP.
However, there are multiple ways to reduce the bounce rate, and image optimization is one of them. There are different ways to reduce the bounce rate by optimizing images. First, when you compress pictures and make your websites swifter, visitors don't leave your website immediately and explore what you have to offer.
Moreover, optimizing website images makes it more user-friendly and encourages visitors to spend more time on it. And lastly, it makes websites more visually appealing. Eventually, users love to stay on the websites and check more pages or articles.
4. Enhance Conversion Rate
You need to optimize your pictures if you have an eCommerce store that generates many leads, but nobody purchases the products. By optimizing your website images, you can improve the conversion rate, generate more leads and revenue. Optimizing images are more than just changing their format, compressing, and resizing them. It also includes designing detailed pictures that align with the brands.
Moreover, it also includes showing users the images in their best quality. And when you create high-quality and elaborative product photos, they can encourage users to take actions you want them to take. Image optimization also includes writing image titles and captions that can help visitors learn more about the products, ultimately enhancing their interest in them.
5. Boost SEO Score
Lastly, image compression and optimization can also boost the SEO score of websites which ultimately helps websites gain higher rankings on various search engines. Multiple optimization strategies directly impact the SEO score of websites. Those strategies include writing titles, alt-tags, captions, making images sitemap, and compressing them to the minimum level where their quality remains the same.
When you upload the optimize pictures on your website, you guide search engine crawlers more about those pictures. The search engine ranks pictures and web pages based on that information. As search engines analyze a website's loading speed, user experience, and bounce rate before deciding its rank against specific keywords, all the benefits mentioned above of image optimization and compression significantly enhance its SEO score.
Conclusion:
To conclude, all those who want to rank their websites against multiple keywords and get the most out of their websites must optimize every picture they upload on their websites. Optimized images always play a pivotal role in a website's success. They can help you spread your message to a broader audience, enhance sales, and generate much business. But, on the other hand, if you don't optimize pictures, all your SEO strategies may not be able to reap any fruit.