Home » General Articles (Random Topics) » Getting a Personal Loan: Common Questions & Answers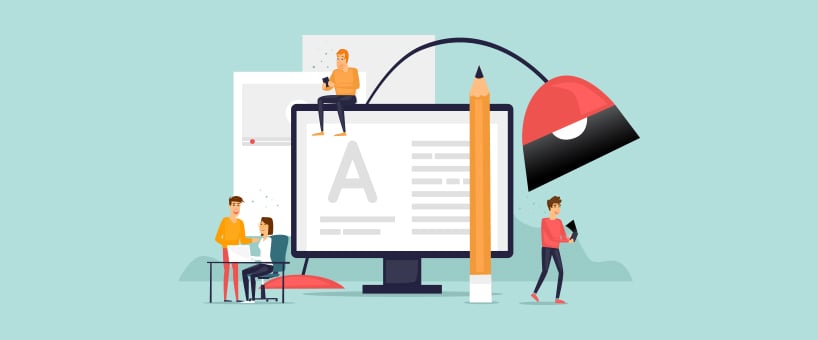 February 27, 2023
Do you need to renovate your house? Are you exploring finance options to purchase a product? Have you got stuck in an emergency situation where you need to borrow money? In either case, getting a personal loan can be a finance source you can rely on.
A personal loan is a type of loan requiring no collateral or security. This loan requires minimum documentation, and it can be acquired from banks, online lenders, and credit unions. However, you should ask yourself and your lender certain questions before getting a personal loan. The questions for a personal loan can allow you to make a wise decision and see whether your financial needs can be met through it.
We are here with this blog to let you know about the common questions and their answers that must be reviewed in advance. Go through it till the end to clear your thoughts about getting a personal loan.
1. How Much Loan Amount Should I Borrow?
The amount of loan that you should borrow depends upon the need you wish to fulfill through it. It is also essential to consider the minimum and maximum borrowing limits set by the lender to figure out if you'll be able to get the amount you are looking forward to borrowing as a personal loan.
It's recommended to borrow a loan amount similar to your actual need because the more you borrow, the more it burdens you with interest.
2. What Time Duration is Required to Get a Personal Loan?
You'll have to wait for a specific time period after submitting the application to get a personal loan. It majorly depends upon the lender you have chosen; some requests are entertained, and the loan gets issued within 48 hours.
3. What Do I Need to Get a Loan?
In order to get a loan, you'll have to submit the required documentation with the application. The documentation may include a national identity number, employment history, bank statement, and information related to income. After submitting it, the lender will review your request and make a decision on its approval or rejection.
4. How Can I Calculate My Current Credit Score?
The credit score is a score that indicates the ability of a borrower to repay the loan. Credit score majorly ranges from 300 to 850, and the higher score depicts a borrower's creditworthiness. You can acquire your credit score through credit reporting bureaus, which can provide you with your credit score information once in 12 months.
5. What is the Best Way to Calculate Personal Loan?
The best way to calculate personal loans is through an online loan calculator. This automated tool allows you to check the amount you'll need to pay accumulatively after adding interest. It can also let you know the monthly payments that you may be required to pay after getting a specific amount as a personal loan. A loan calculator is the best way to make calculations related to the loan, as its automated algorithms generate results in a matter of seconds.
6. How Much Interest Needs to Be Paid Against a Personal Loan?
The interest rate on personal loans varies from person to person and lender to lender, depending upon the requested amount and the credit score. The interest rate can be perceived as the benefit of lenders that they get against lending you the money. You must keep this factor in mind and get quotes from different lenders before deciding on getting a personal loan.
7. What Will Be the Total Final Amount to Be Paid Against a Personal Loan?
The total final amount to be paid against a personal loan is calculated after adding up the interest to the actual amount you are borrowing. For instance, if you have applied for a $5,000 personal loan on a 1-year credit period and the interest rate on it is 5% per annum, then the final amount to be against it will be $5,250.
8. Is There Any Processing Fee to Get a Loan?
The lenders may charge a processing fee when an individual submits an application to get a loan. The processing fee is usually non-refundable, so you must keep it in mind as an expense that won't be retrieved whether your application gets accepted or rejected.
9. What Are the Terms and Conditions of the Loan?
The terms and conditions of the loan are usually listed on the application form. There are several things mentioned in it that an applicant must agree to in order to get a personal loan. These terms may include the rate of interest, the due date for monthly payments, and some legal clauses related to borrowing money.
That's All!
Before you get a personal loan, you must go through the common questions and answers discussed in this post. It will allow you to make the best decision in your interest and don't regret getting a personal loan.