Home » General Articles (Random Topics) » How Can We Compress Image Files in Different Sizes?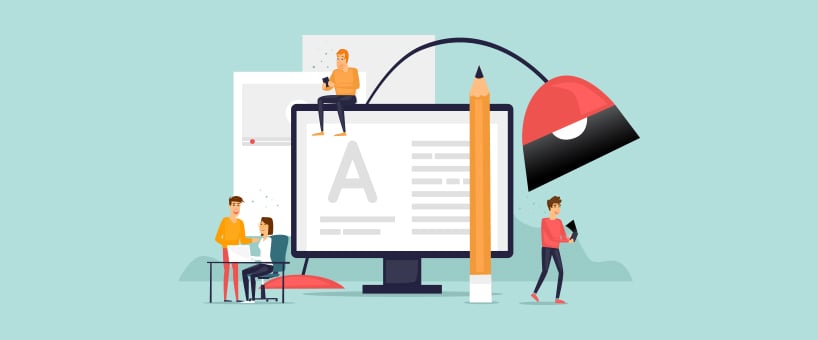 February 27, 2023
Images are required everywhere. Whether you are running a social media page, an eCommerce store, a personal blog, or applying for a job, we need different kinds of images. These could be product images, infographics, personal photographs, art pictures, or visual arts. Moreover, those pictures could be of any size. Sometimes we may need images below 100kb or 200kb, or sometimes we need them at their best result, regardless of size. It all depends on our needs.
However, what to do when we need images at a specific size but their size is more than that? For example, when we have to upload pictures on our websites, these are higher in size, which can slow down our websites.
In these cases, we must use image compression tools to compress picture sizes to an acceptable level. These online tools are designed to reduce picture sizes to optimize them and make them more useful.
But there is another question here. What is the best image compressor available online? This article will answer the question. Read the whole article for that!
Best Tools to Compress Pictures in Different Sizes
Almost all image compressors are built equally. They provide various features to make the whole process easier, smoother, and better. However, a few are better than the rest. Here are the best tools that provide a few exceptional features and are slightly better than others.
1. Compress JPEG to 100kb
This image compressor is among the best online tools for reducing image sizes. When you need to compress your images up to 100kb, there is no need to compress them multiple times to achieve this mark. Instead, try this image compressor 100kb to quickly compress your pictures to that level.
This image size reducer allows you to quickly compress image to 100kb without affecting the image quality and format. On the other hand, if you try to reduce images up to this level using any other online tool, the quality of your images might be damaged. It might be blurry, and you won't even be able to distinguish between the main objects.
However, this image compressor is specially designed to reduce image sizes to 100kb by keeping the quality high. Your pictures remain almost the same even after compression.
2. Compress JPEG to 200kb
This is another image compression tool that is quite popular due to its fast compression. This compressor is quite similar to the tool mentioned above, but the size limit is the only difference between them. This compressor will let you compress JPEG to 200kb in a few clicks without losing quality. This free and easy-to-use compressor is the ultimate solution for people who want to reduce photo sizes to under 200kb swiftly.
However, the best thing about this compressor is its fast compression process. As you upload the images, it will compress them without making any difference in the qualities and provides reduced-size images quickly. You won't find any difference between the compressed and original picture when you compress it with this online compressor.
Why Do We Need to Compress Images?
The question is still here. Why do people have to compress their images? There are various reasons behind image compression. And some of them are here!
● Optimize Website Speed
Here is the most common reason behind image compression. Most website owners and SEO experts have to reduce image size before uploading any image to their websites. Sometimes the images we capture or design are very large that put an extra load on website servers. As a result, the servers may slow down the websites. That's why it is always recommended to check image sizes before uploading them to improve the website speed.
● Make Images Shareable
Have you ever noticed that WhatsApp, Gmail, Outlook, and many other online data-sharing and email platforms don't let people share; some data, especially when it is up to a certain level? Almost all email and data-sharing platforms only allow users to share data up to a particular level in a single email or message. If your image files are above that level, you won't be able to share them. If you want to share them over the same platforms, you need to compress them. 
● Improve Device Storage
Storing tons of heavy-sized images can consume a significant portion of your devices, putting an unnecessary burden on your memory. Ultimately, that extra burden can impact your devices' working capabilities. If storing that pictorial data is essential to you, compress it. By doing so, you will free up storage space that will allow your device's memory to run smoothly.
Final Words:
Image compression is sometimes essential, and users have no choice except to compress their data. At that time, you must not compromise on the quality of your pictures. When you have to compress images to an extreme level, you should always choose online image compression tools that can reduce file sizes to that level without destroying quality. So, use these online utilities and compress your images like a pro.