Home » General Articles (Random Topics) » Methods to Resize Image Files Effectively – (Online and Offline Options)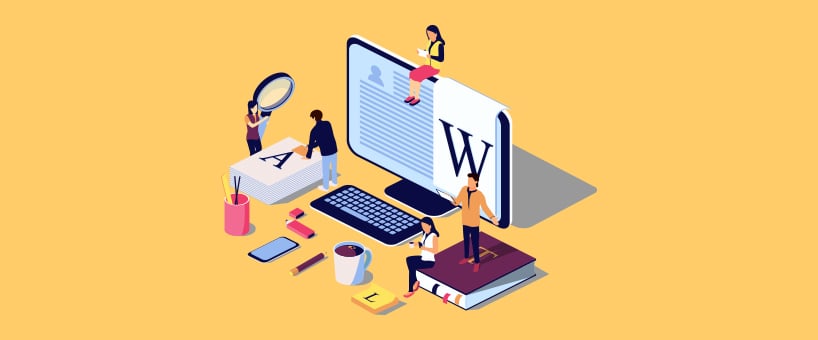 January 13, 2023
In this digital world, you need to come up with top-quality visuals to promote your presence over the web. Whether you're running a website, blog, or social media marketing campaign, images are mandatory everywhere. Without images, you cannot capture the attention of your targeted audience, as a picture is worth a thousand words.
People also prefer visual content over textual, as it is more entertaining and less boring. However, you cannot just upload any image to your blog or social media account, as it needs to be in the right size. Every platform has its own dimensions, and if your images don't fit them, then they won't bring you the results you are looking for.
To counter this issue, you don't need to find an image in the specific dimensions, as you can resize image files on your own. There are various methods to resize images. However, this blog will highlight the best methods to resize image files effectively. We will let you know about both online and offline methods. Before we proceed to the methods, let's first understand why you need to resize images. So, let's get started without any further ado!
Why Do You Need to Resize Images?
You might have faced a situation where you need help uploading a picture online due to its large size. There is usually a limit on the size of images uploaded on various online platforms. Resizing an image is not easy because it can damage the quality of the image. To overcome this issue, use an online photo resize utility to change the size of your images according to your requirements.
Furthermore, you may need to resize photos for various reasons, such as:
● Optimize Images for the Web
The images need to be resized properly to optimize them for the websites. The larger the image, the more time it will take to load, consequently increasing your page loading speed. If the page loading speed increases, it will increase your page's bounce rate, which is certainly not a good factor for ranking.
● Easily Post on Social Platforms
Small images are easy to post on social media platforms. However, the main reason behind resizing images is that many people use slow internet connections. While scrolling through social media, the attention span is minimal, and if an image is large, people will simply ignore it because it will take time to load.
● Make Images Responsive
Another important reason for resizing photos is to make them responsive. These days, different screen sizes require you to make the images responsive. Resizing images with proper dimensions is essential for a better experience on these screen sizes. 
Online Methods to Resize Image Files
You can find various online utilities to resize image files in an effective manner. Many people are reluctant to use web-based tools due to the fear of losing confidential files. However, the tools discussed below will keep your files safe and secure and won't let you suffer quality loss. Take a look to find the best facility to resize image files! 
1. Online Image Resizer
The online photo resizer can help you execute the image resizing task like a pro. You just need to follow the below easy steps to resize your image files quickly. 
1. Access the online image resizer.
2. Click the button to upload the image you wish to resize.
3. Enter your desired dimensions to resize the image file.
4. Click the resize button.
5. Your request will be processed, and you can easily get the resized image in a few seconds 
2. Photo Resizer 100KB
Have you been trying to resize an image while reducing its size? You may think it's impossible to carry out these two tasks simultaneously. However, the image resizer also helps you to resize image to 100kb without disturbing the quality of the file. Here is how to resize an image file to 100kb using this online tool.
1. Access the online resize image to 100KB utility.
2. Upload the pictures you wish to resize to 100KB.
3. Hit the resize picture button.
4. Wait a few seconds to get high-quality results and download them on your device with a single click.
3. Picture Resizer 50KB
Do you wish to resize an image to an even smaller size? The photo resizer 50KB is available online to help you execute this task. 
Let's see how you can do it!
1. Open the tool through your device's web browser.
2. Submit the images you want to resize to 50KB.
3. Click the "resize image" button.
4. Save the results instantly on your device by clicking the download button.
Offline Methods to Resize Image Files
If you don't have a stable internet connection and want to resize images offline, go to the options discussed below! 
1. Edit Images in Windows
The easiest way to resize images on a Windows device is through its built-in editing toolkit. You can resize images on a Windows device through the following steps:
1. Open the picture on your device.
2. Press Ctrl + E or click the edit image icon at the center-top.
3. After that, use your mouse to adjust the image size.
4. You can also click the free button to resize images as per the given aspect ratios.
5. Finally, save the resized image with a single click. 
2. Use Paint App on Desktop
The paint app on the desktop is another easy offline method to resize image files effectively. To resize images through this method, you need to:
1. Access the Paint app on your desktop.
2. Click File and Open to browse and select the image you want to resize.
3. Press Ctrl + E or go to file → image properties.
4. Set your desired width and height dimensions in the given fields.
5. Your image will be resized in a blink of an eye. You can save it on your device with Ctrl + S. 
3. Using Adobe Photoshop
Photoshop is the most widely used software program by designers to edit and beautify images. You can also use this software to resize images by following the steps below. 
1. Open Photoshop on your device.
2. Click the open file button to open the image you wish to resize.
3. Click the image button and select the image size option.
4. Afterwards, you will see the image size window on your screen displaying your image's current size.
5. You can change the dimensions of your image as per your requirements.
6. Finally, select the resample option to make Photoshop adjust the changed pixels proportionally.
7. Your image will be resized in no time. You can click OK and save the resized image on your device. 
That's All!
So, these are the most effective online and offline methods to resize image files. The online methods can be conducted through any device. In comparison, offline methods require a specific device to resize images. You can opt for an online or offline method to resize image files.