Home » General Articles (Random Topics) » Best Ways to Reduce Image Size Without Losing Quality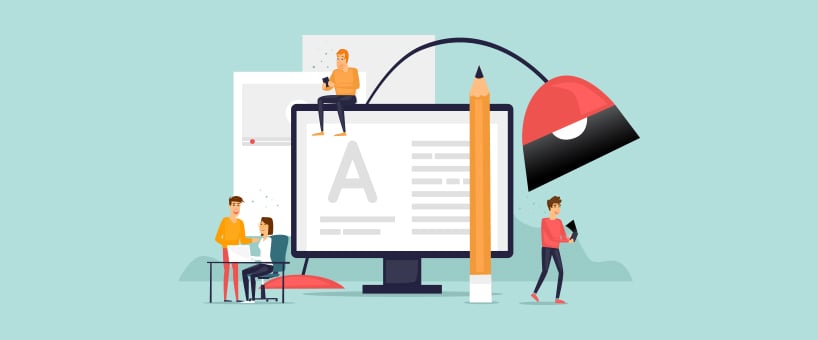 January 9, 2023
No one in this digital era can deny the importance of high-quality pictures in promoting businesses, sharing new ideas, and attracting people to a particular object or activity. We, as humans, get attracted by visuals, and therefore, images are an influential way to capture the attention of the targeted audience.
Similarly, the use of images to share information has increased massively in recent times. Instead of typing all the text on paper or a book to share it through online platforms, clicking an image of the document and transferring it is a more practical and beneficial approach. Also, high-quality images are used massively to engage people with a website's content. Webmasters prefer adding relevant and attractive pictures in their articles to make them attractive for the audience.
However, the biggest concern with high-quality pictures is their sizes. The size of images increases with their quality. The photos clicked with professional cameras are usually large-size, which makes them hard to store and share through online platforms.
Uploading large-sized pictures on web-based platforms are quite challenging as most platforms have a size limit for uploading files. This can cause a severe problem, especially if you need to send a picture on an urgent basis. But worry not, as there are a few useful ways that can help you reduce picture size without affecting its quality.
In this blog post, we will cover some immensely useful methods to shrink pictures while keeping their actual resolution. So, let's unveil them without any further ado! 
1. Compress Images Using Online Tool 
One of the easiest and fastest ways of reducing the size of pictures is through an online image compressor. Duplichecker.com offers an efficient picture compressor that helps you to reduce the size of pictures by maintaining the original quality. Using this web-based utility, you can shrink your photo size from anywhere, anytime. Additionally, this will enable you to avoid filling your device storage with massive-sized applications and gives the quickest output.
Retaining the quality of the picture is certainly a herculean task during compression. But, the online compress image tool will help you to reduce image size in kb quickly without losing its quality. The advanced algorithms working at the backend of the image size reducer can shrink the photo to its smallest size by maintaining the original quality. Users can also pick their desired compression type or quality according to their needs.
The advanced image compressor on this Duplichecker is capable of compressing images in JPG, JPEG, PNG, and GIF formats. The resultant compressed file generated from this facility won't include any watermark and can easily be shared on any web-based platform without any interruption.
Steps to Compress Image:
Access the image compressor through your web browser. 
Upload the pictures you want to shrink. 
Choose the picture compression quality. 
Hit the Compress Image button. The facility will start processing to reduce image size swiftly. 
Download the compressed picture size on your device by pressing the Download tab.   
2. Install Image Compression Software
Want to compress pictures on your desktop? Individuals who don't have an internet connection can opt for this method to compress images. In this method, you need to install an image compressor software on your desktop. Once it gets installed, simply insert the pictures on this utility and choose the compression ratio according to your desire. Later, give the command to initiate the process; the software will shrink the uploaded image and provide you with shrink-size pictures.
The assistance of image compression software is an excellent way to maintain the quality of photos. But, the layout of such software's might be confusing for newbies, and they may require the help of professionals to use them for compressing pictures. 
3. Compress Pictures with Mobile Applications
The advancement in mobile technology has made this gadget capable of handling all our personal and professional tasks. Furthermore, people usually click images from their cell phone cameras. Therefore, they prefer a method that enables them to compress images on their smartphones. Fortunately, there are plenty of image compression applications available on the Play Store and App Store that help you shrink pictures without losing their quality. The process of compressing images using smartphone applications is also simple and straightforward. The users only require to upload the photos from their device's gallery on the picture compressor application. The app will reduce image size instantly and give quick results within no time.  
Final Words:
The shared methods in this blog post will enable you to shrink the size of your pictures right away. You can opt for any particular method of your choice to reduce the photo size. But we suggest you try using the online image compressor to get the best image quality and fastest results. We hope this blog post will be useful for you in reducing pictures size without needing anyone's help.