Home » General Articles (Random Topics) » How can Facebook Stories be More Beneficial? A Deeper Insight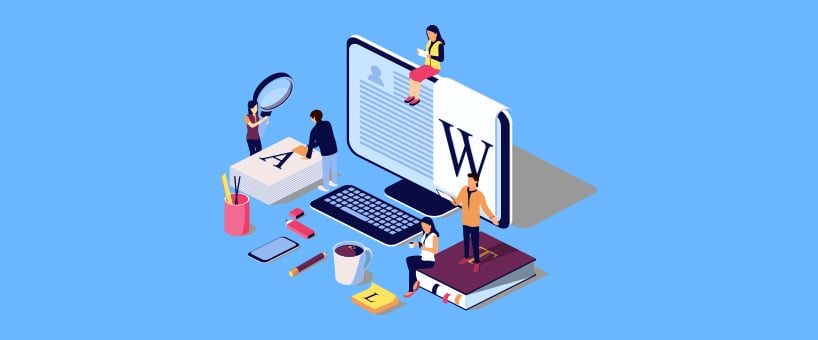 May 5, 2023
Building of organic community is a tough nut to crack on social media. However, if you use the evolving landscapes of digital platforms effectively, you can gather a vast audience which will help you go berserk in your growth. As we know, Facebook is the most widely used social media platform. Therefore, if you can imperiously crack the code of utilizing its features, you can turn your growth into gold dust. Undoubtedly, the competition on Facebook has grown crazy, but there is still some magic left that can turn your fate upside down if you can understand the value of Facebook stories.
This blog post will enlighten you on Facebook stories' power to turn things around.
Facebook Stories: A Mantra to Grow Your Online Presence
Facebook stories are a feature that allows you to stay more authentic than creative. You can post a picture or video in the story section, which will last 24 hours to give your audience an idea of what's happening in your life, where you are, and how you feel. A picture lasts five seconds, and a video lasts 20 seconds in the story section. In addition, if you go live stream, the story section automatically notifies the audience about your activity.
Now, without wasting any time, let's shed light on a few of the benefits of Facebook stories:
Increase Your Visibility
The core benefit you get with the help of Facebook stories is an uplift in your visibility. It means that your online appearance in the feeds of others increases. That happens because stories appear at the top of the feed section. Therefore, everyone, more often than not, clicks on them to see what their friends and family are doing in their lives.
Thus, when you regularly add Facebook stories to your profile, more people will see and follow you if your content is luring and valuable. However, this does not happen when you create a regular post on your profile. Therefore, you should benefit from Facebook stories to socialize more with the audience.
Give Boost to Your Engagement
Facebook stories also give a boost to your engagement. It means that when you regularly share stories on your Facebook profile, some of your friends and followers view what you are doing and leave a comment. So, you get to have informal communication, which pushes algorithms to show your profile in the "friends suggestions" section of people with similar interests to yours. That's why you should post stories and engage with others' stories because the more you interact, the better you grow.
With that, you should also share others' stories on your profile and ask them to do the same to grow mutually. To do this emphatically, instead of asking people to send you their videos, you should download Facebook videos and post them on your profile to surprise them, which will help you build a great connection with others. 
Help in Creating Ephemeral Content
The creation of ephemeral content is another advantage of using Facebook stories. It means that they disappear after 24 hours. It can prove very handy, especially for the growth of businesses. That's the case because they create a sense of urgency and exclusivity which can drive the users to engage with your content and take action.
Thus, you can leverage this sense of urgency by creating time-sensitive and limited-time discount offers. This would lead to developing a feeling of missing out among the buyers as soon as possible. As a result, they will try to benefit from your offers, pushing your conversions and sales.
Allow Integration with Other Platforms
Facebook stories can also be integrated with other social media platforms such as Instagram, allowing you to get double benefit against your efforts. First, by cross-posting accounts, you can get viewership from Facebook and Instagram, the fastest-growing social media platform. Moreover, you can also ask the audience to follow your other social media accounts by sharing their links in the story section.
Consequently, you will succeed in creating a more robust social media presence and enhanced engagement on all social media platforms. Therefore, if you benefit from Facebook stories, you must integrate them with other social media platforms to increase your growth.
Enhanced Personalization
Supreme personalization is also the hallmark of Facebook stories. It means they allow many creative features, such as filters to make your photos and videos beautiful and textual overlays to watermark and tag others in your stories. This helps you give your posting a more professional outlook, which helps build an emotional connection with your audience.
As a result, people get addicted to your content and visit your profile regularly, enabling you to grow your following graph constantly. In addition, you can share behind-the-scenes footage and highlight company culture to strengthen your bond with the audience using Facebook stories.
Conclusion
Facebook stories are a powerful tool to increase your visibility and enhance your engagement at personal and business levels. Therefore, by creating visually appealing and fascinating content, you can unlock the potential of Facebook stories to reach the highest growth level to get more personal and business conversions.