Home » General Articles (Random Topics) » How to Download Facebook Stories? Ultimate Solution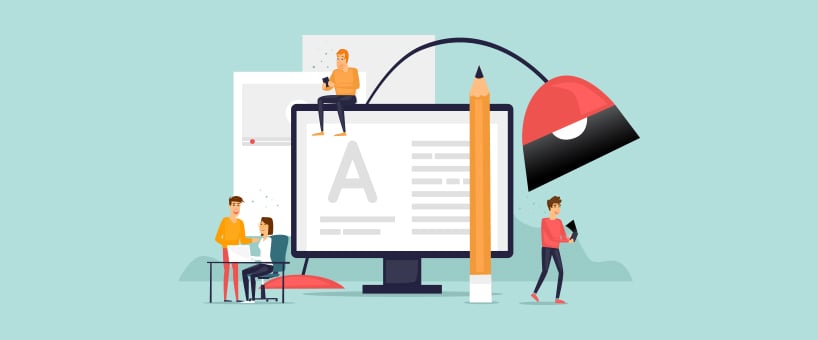 May 2, 2023
The rise of social media platforms has seen many new platforms coming into this spectrum. Nevertheless, Facebook remains the most popular social networking site since it launched way back in 2004. Over time, Facebook has introduced many features for its users, and the latest one that is becoming the center of attention is its stories.
Facebook stories have gained massive popularity ever since this feature rolled out. In a story, you can share a picture or video that can be viewed by your friends and followers for a 24-hour period before it disappears. The stories appear right at the top of your news feed on Facebook; that's the reason it has gained much attention in the recent past.
You can view the story of anyone who you are friends with or following. However, you won't be able to see the same story after 24 hours of its upload time. Unfortunately, you won't get an option to save Facebook stories directly through Facebook. That's the reason we are here with this blog to provide you with an ultimate solution to download Facebook stories.
Download Facebook Stories – Ultimate Solution
Downloading Facebook stories has become much easier since the introduction of the Facebook Story Downloader on DupliChecker. This tool is designed to help you save Facebook stories on your device without spending much time or investing any effort. It's a web-based tool that can be easily accessed through the web browser of your device.
Wondering how it can be used to execute this task?
The steps shared below can be followed to download Facebook stories:
Firstly, copy the URL of the Facebook story you wish to download.
After that, access the online Facebook story downloader and paste the URL of the Facebook story in the given space.
Finally, hit the Download Facebook Story button.
This is all that you need to do to download Facebook stories! Your request will be processed after you complete these steps. As a result, your desired Facebook story will be downloaded to your device instantaneously.
What Makes this Facebook Story Downloader a Top Choice?
The Facebook story downloader available on DupliChecker should be your go-to option for downloading Facebook stories due to its exceptional features. There are several aspects from which this utility stands out from other available options over the web. Some of them are discussed below.
Download Unlimited Facebook Stories
When attempting to download Facebook stories, you may face a restriction from online platforms that don't allow you to save multiple stories for free. Instead, they might ask you to pay a subscription fee to use their service of downloading Facebook stories.
However, this tool won't let you face such a hassle. It provides you with an opportunity to download unlimited Facebook stories whenever you want without costing a single penny. So, you can relax and enjoy saving as many Facebook stories as you want!
Get Top-Notch Results
Another reason people run away from online tools is the quality of the results they offer. Mostly, the videos and pictures and blurry, and they also contain a watermark of their service. The Facebook video download service on this platform works differently, as it makes sure to provide you with outstanding results.
In addition, it doesn't add any watermark to the Fb story you're looking forward to downloading through it. The tool focuses on delivering the picture or video in the same quality as it's uploaded in the story on Facebook.
No Disturbing Ads
Have you ever used an online video downloader that comes with adware? Yes! There are various utilities available over the web that contain adware. In easy words, when you use such tools and click the download button to save Facebook stories, they open several pop-ups and new tabs, resulting in a bad experience. In addition, your system can also come to the verge of getting attacked by viruses and losing confidential details.
That's the major reason behind people running away from using online tools to download Facebook stories. However, it shouldn't be the case anymore due to the availability of Duplichecker Facebook video downloader, Twitter video downloader, and online video downloader. This tool won't let you face the nuisance of disturbing ads, and you'll be able to enjoy downloading Facebook stories without coming across adware.
No Technicalities Involved
As you can see from the steps shared above for using this tool, you won't be required to follow any complicated procedures. The interface of the Facebook video downloader is quite user-friendly, which can allow you to download Facebook stories without taking anyone's assistance.
That's All!
So here, this blog comes to an end. Conclusively, the Facebook story downloader is the ultimate solution on which you can rely to download Facebook stories. The easy-to-use interface and exceptional features discussed above can help you know why this utility stands out from others. So, whenever you need to save a Fb story, simply turn to this tool and get your hands on top-quality results instantly!