Home » General Articles (Random Topics) » How to Use a Credit Card Generator?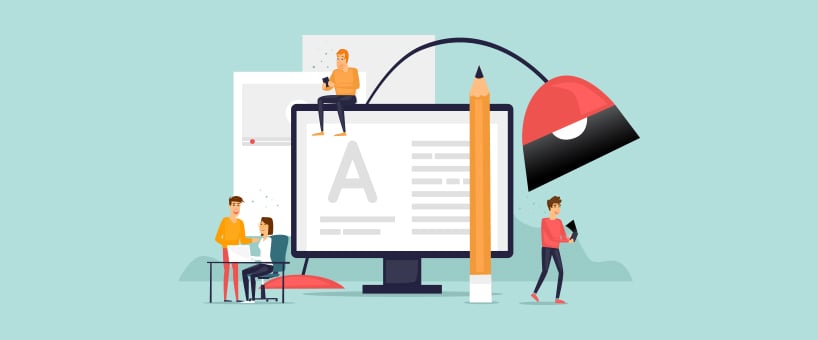 May 9, 2023
Many of you might have experienced a situation where you desired to access an online platform, but you were asked to make an account first in order to reach that website. Unfortunately, account creation often requires you to add your credit card details, especially if you want to apply for the trial period of a premium tool. But what if you don't have a credit card or you have security concerns about sharing such confidential information?
What if we say that there is an easy way to counter the issue and complete the account creation process without disclosing any personal details? Yes! You can generate fake credit card numbers easily using Duplichecker Credit Card Generator which saves you from sharing original credit card details and enables you to access your desired platforms effortlessly. 
In this blog post, we will shed light on the process of creating a credit card and why it is beneficial to generate fake credit card numbers with an online tool.
How to Create Fake Credit Card Numbers?
The online credit card generator allows you to generate random credit card numbers easily without facing any undesired complications. However, following the mentioned-below method will enable you to generate countless fake credit card numbers with our online utility.
In Basic Mode
Select the card brand from given options such as Visa, Union Pay, MasterCard, etc.
Add an expiry month and year to give your fake credit card an original appearance.
Now, insert the Card Verification Value (CVV, CVV2) number.
Add the number of cards in the text field according to your needs.
Hit the "Generate" button to initiate the process. The tool will automatically create virtual credit cards within a few seconds.
In Advanced Mode
Choose the card brand name, select the country as per your preference, and Insert the bank name.
Enter the Card Verification Value (CVV, CVV2), and add the Card's Expiry month & year.
Add money in the next field and enter the number of random credit cards you desire to generate.
Click on the "Generate" button. The credit card generator will process your input and give you flawless output instantaneously.
Why Do We Need Fake Credit Cards?
Many of you might have a question in your mind: why do we need fake credit cards? Or, what purpose will they serve us, or why should we make efforts to generate them? Well, the following information will surely help you find the answers to these queries appropriately.
Testing Purposes
This is one of the most common reasons that lead people to strive to generate fake credit cards. People associated with software testing would have an idea about the need for credit card numbers to check the accuracy of created applications and how it handles different inputs. Therefore, they need tons of credit card numbers to test the application effectively. The use of an advanced fake credit card generator helps them in fulfilling this requirement. With these random credit cards, they can examine the software without using any original information.
Account Creation
People often come up with the problem that the majority of sites require them to enter their credit card details to complete the registration. Many individuals often feel nervous about sharing their actual credit card details and look for any alternative. Our fake credit card generator is a real help that enables such individuals to sign up successfully without adding any personal information.
Access E-Commerce Sites
The majority of Ecommerce websites ask you to create an account on their platforms to view and buy products. Adding random credit card numbers is a great way to bypass the account creation procedure and access the products library straightaway.
Final Words
The above information would help you learn about the necessity of creating fake credit cards. Moreover, the procedure shared in this blog would have guided you about the simplest way of creating a random fake address. We hope that this article will lead you to avoid sharing any personal detail and try using random credit card details to ensure your privacy and save yourself from various online frauds effectively.