Home » PDF Tools » How to Compress PDF on Mac?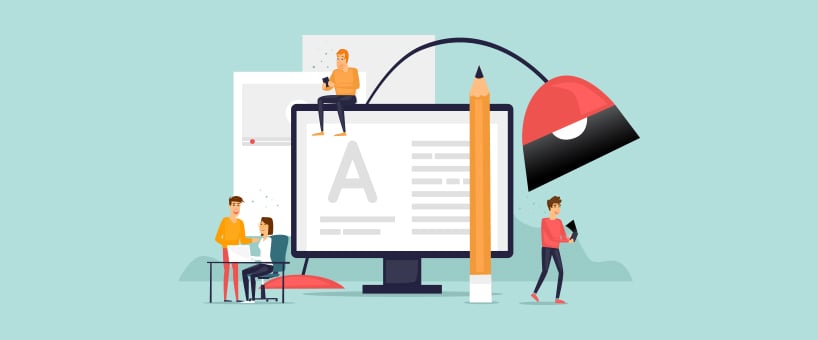 February 14, 2022
Mac users are often found trying various techniques and tricks to save the device storage, like deleting the junk files, uninstalling unused applications, erasing unnecessary files, etc. The less storage capacity often forces the Mac users to delete the important files to free up space.
However, this is not a practical approach at all. There are many other ways that can be tried to save the storage of Mac devices such as by compressing PDF files.
We all know that PDF is a highly appreciated and useful format for storing and sharing confidential information. People prefer PDFs for maintaining records of their businesses sharing financial information due to their compact style and multi-system support.
Moreover, the password protection feature of the portable document format is another reason that leads people to use it for the safe and secure sharing of information. However, the large size of PDF files often makes it strenuous for people, especially Mac users, to save them. But, the problem can be countered easily with the help of a PDF compressor.
A PDF compressor is a web-based utility that enables you to reduce the size of massive-sized PDFs up to 50%. The most important benefit of using this online utility is that it doesn't affect the quality of the documents.
Now, you might have a question in your mind right now about how we can use a pdf compressor on Mac. Well, the process of using a shrink pdf tool on a Mac device is simple and straightforward. We are going to elaborate the process of reducing the size of PDF with a pdf compressor in the steps below for your ease.
How to Compress PDF on Mac with an Online Tool?
The following set of instructions enables you to reduce pdf without facing any difficulty.
Access the URL https://www.duplichecker.com/compress-pdf.php.
Drag and drop the PDF file on the tool, or upload it by tapping the Choose File button.
Choose the quality you want for your compressed PDF file from the given options.
Hit the Compress Button to initiate the PDF compression process.
The tool will process your input and provide you with a reduced-size PDF in a few seconds.
Advantages of Using Online PDF Compressor
The traditional or old method of reducing PDF file size has gone outdated due to the advent of modern utilities. Now, you can shrink PDF files without disturbing their quality and alignment.
The online PDF compressor presented on Duplichecker.com is the ideal utility that makes it no uphill task to compress PDF below 1000kb on a Mac device. The prominent benefits of using this PDF compressor utility are highlighted below to help you get familiar with them effectively.
Supports All Devices Including Mac
Whether you are using iPhone, Mac, or any other device, you can easily access this pdf compressor without facing any hesitation. The pdf reducer supports all the devices, operating systems, and web browsers.
Shrink pdf without Wasting Money
Unlike other web-based utilities, this PDF compressor doesn't require any premium membership. Any individual can reach this platform from a Mac device and make pdf smaller without paying a single penny. The tool also doesn't have any trial period that enables everyone to use it anytime they want without stepping into any convolutions.
No Need to Sign Up
People who don't want to share their email account or any other personal information can use this online PDF compressor without any hesitation. The tool doesn't require you to get registered on any platform or install any software on your device in order to use its free services. Furthermore, you can compress unlimited PDF files with this free tool without facing any limitations.
Compress pdf size According to Your Need
The pdf compressor on Duplichecker.com allows you to choose the quality of your compressed file yourself. So, you can select the compression quality of the PDF file according to your desire. This excellent feature enables you to reduce PDF below 200 KB or compress PDF below 1000 KB as per your preference.
Significance of PDF Compression
Reducing the file size of PDFs saves you from facing various hassles. You can easily share the documents from one device to another through an online medium without any restriction. Moreover, Mac users can manage their device storage effectively by shrinking the size of PDF documents on their devices.
The compression of PDFs helps you in keeping the files in your device without placing any burden on its storage. Furthermore, you will not feel any hurdles while sharing the PDFs. For example, Gmail has a limit of 25 MB, and no one can attach a file bigger than this limit. Compressing the PDFs will enable you to meet this requirement and upload your PDF files swiftly.
Bottom Line
Compressing the PDF file size is a challenging task for many people, particularly Mac users who often look for some exquisite ways to reduce their PDF sizes. The PDF compressor available on Duplichecker.com is the perfect tool for all Mac users for compressing PDF files. This online utility is available round the clock for everyone to shrink the size of their PDFs. You can also use other PDF tools available on this platform, like PDF to Word Converter and Word to PDF converter, without spending a single penny.