Home » PDF Tools » How Do I Search Google Using a Picture?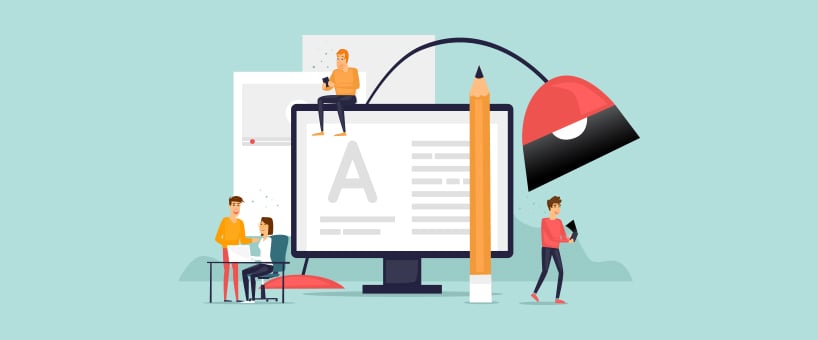 February 15, 2022
Typing a query in the search bar is the common approach people use to search for information. However, this traditional method of data searching becomes ambiguous or complex when you are not sure what you are exactly searching for.
For example, you have a picture of a bird, and you want to know more about its origin, characteristics, and other information. But you don't know the name of the bird. In such scenarios, getting the best results from search engines becomes challenging.
However, you can counter this problem by doing an image search. Yes, you are hearing it absolutely right! You can search for any information regarding a picture using reverse image search technology.
Image search technology is an advanced way of tracking a picture, finding its origin, or searching for similar images.
Artists, photographers, and bloggers get the most out of it as they often search for high-quality pictures in different sizes. Also, this technique helps them find online platforms using their artwork without their consent.
We all know that Google is the most used and appreciated platform for finding any information on the web. This platform also provides you with a fast and free image search facility.
However, many people find it strenuous to use Google image search to discover pictures. But, there is no need to fret out, as we will uncover the method of using Google to do a successful search from iPhone, Computer & Android. Moreover, the process doesn't need any special skills to learn. After going through the information discussed in this post, you'll be able to find pictures online from any device instantly.
Now, let's begin without any further ado!
Google Image Search from Android
The advent of modern facilities has made it essential for everyone to get familiar with the modern ways of searching for information that can save time and effort. Now, it has become quite simple to search for an image on the web or find its origin from your Android smartphone.
The following process will enable you to make a flawless image search from Android straight away.
Open the Google app on your Android.
Tap the Discover option displayed at the bottom.
Now, press Google Lens in the search bar.
Upload the picture against you want to search for similar pictures.
There are various ways to upload a photo to initiate an image search.
Take a photo from your device using a camera and upload it on the tool.
Fetch a picture from the local storage of your device. You can also select an area of a picture by tapping the Select Image area. Then, drag the corners of the box around the area you want to search.
Once you are done with uploading, scroll down to get your search results.
Google Image Search from iPhone/IPad
If you are an iPhone/iPad user and finding it hard to search for similar pictures to the photo you have, then we have got you covered. We are going to share an easy and simple to execute method that will enable you to make Google image searches from your iPhone and iPads without facing any hurdles.
Open the Google app on your iPhone or iPad.
Hit Google lens appearing in the search bar.
Upload the picture to start a photo search. You can enter the picture from your device directly or take a new photo from your camera.
If you want to search for any object from the picture, then tap the Select button. Narrow down the box around the object you want to look for. Feel free to select the area you want to search for with an image search.
The search results will be shown on your screen that you can check by scrolling down.
Google Image Search from Computer
Making an image search on a computer isn't an uphill task. You can find the origin of a picture or find similar images within a few seconds from your computer using Google image search. However, you must have Chrome, Firefox, or Bing web browsers to make a photo search from your computer device. The following steps will enable you to make a successful image search without facing any hurdles.
Copy an image from your computer.
Open any web browser on your computer device like Chrome or Bing.
Now, open Google Images.
Press the Search by Image button.
Upload your file by selecting file; browse option. You can upload a picture from your device's local storage, Drag & Drop a picture (only from Chrome or Firefox), or by entering the URL of a picture.
Once your entered file is uploaded, enter the search by image tab.
Similar images will be displayed on your screen within no time.
Use Third-Party Image Search Utilities
There are many other ways that you can opt for to make a reverse image search from your computer. For example, the advanced online photo lookup utility on Duplichecker.com can be a good option for finding similar images or sources of a picture on the web.
The best thing about this facility is that it enables you to get the results from all major search engines like Google, Bing, Baidu, Yandex, and more. You don't have to make any hard efforts to get the origin of a picture anymore, as the image search utility will serve you in this regard.
Furthermore, you don't have to get yourself registered or install any application on your computer for tracing out a picture. The free-to-use reverse image search tool lets you get your hands on desired pictures without observing any such hassles.
Bottom Line
Reverse image search is a perfect way to search for any picture over the web without investing a manual effort. The methods discussed above will help you make a result-oriented Google picture search from Android, desktop, and iPhone. You can also try the image search tool on Duplichecker.com to find pictures on other search engines besides Google. The use of this picture search will allow you to get the desired output instantly and without wasting any resources.