Home » Academic Writing » A Complete Guide to Academic Writing: Definition, Types, and Writing Tips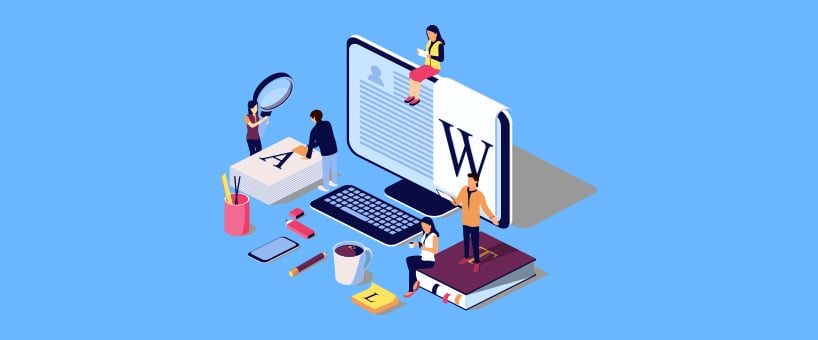 October 10, 2023
Are you one of those individuals who want to know about academic writing and how to write it effectively? If yes, you are not alone; millions want to know the standard ways of crafting academic content.
Academic writing is similar to other types of writing in many ways, such as the need for proper structure and high-quality content. If you're unsure how to structure an essay, this blog post will guide you through the step-by-step process of creating good academic content. It will cover everything related to academic writing, from choosing a topic to citing your sources.
So, continue reading this blog post to learn more about academic writing and helpful tips for creating excellent content.
What is Academic Writing?
Academic writing is an essential skill to learn for individuals, especially college students. As the name defines, academic writing is a formal style that students and researchers mostly follow in scholarly publications. Academic writing mainly focuses on evidence-based information and logical reasoning to help readers understand a particular subject theory.
Writers usually follow an academic style to identify and examine a concept and propose a theory or rational conclusion. Similarly, scholars use academic writing according to the nature of the work. For instance, literary critics use this writing style to present a convincing argument using fact-based research. Scientists write in an academic style to explain their unique ideas and research.
Academic writing helps students learn to think critically while presenting complex information more simply and concisely. There are different ways to write in this style. Essays, term papers, research papers, and analysis essays are major academic content types based on the same principles.
Attributes of Academic Writing
Here are the most prominent components of academic writing:
The most important aspects of academic writing are as follows:
1. Planned 
Appropriate focus and planning are demanded to write academic content. Drafting technical or complex information gathered through extensive research requires proper concentration from the writer. If you fail to give your full attention, you may not succeed in writing impressive content. It is essential to add information regarding your topic in a prepared manner that displays your expertise in the respective subject.  
2. Structured 
The structure of academic content should be consistent, and the information must be stated logically. It should also include points and evidence supporting your claims and help readers quickly grasp what you share with them. With the appropriate and consistent structure, you can perfectly convey the information.
3. Verified 
In-depth research is required to write an academic paper. Without proper research, you may not be able to create content that can impress your readers. Extensive research helps you find relevant and authentic information that will be useful to make your content reliable for the readers. This also provides evidence for your point of view and claims with facts. But, the evidence you add to your paper should be correctly referenced.
4. Formal Style 
The tone of academic writing is always formal. You cannot use slang or informal vocabulary. Most students usually make the mistake of using loose language in their academic assignments or research papers. This will serve them negatively and create a bad image for their readers. On the other hand, a formal tone helps them maintain simplicity and balance in sharing their viewpoints.
In scholarly writing, you must share the information you learn in the classroom or read in books. This practice lets your readers know you have extensive knowledge of a specific topic. You can also share your views or information about any scientific question that might interest your professor or scholars.
Academic Writing Structure
The structure of scholarly papers is almost identical to blogs, articles, and other textual content. Here are the three major pillars of an academic article's structure:
● Introduction
To start the content, you need to introduce your main topic excitingly and compellingly, which helps you grab the readers' attention and guide them about the thesis of your paper. Adding the thesis of your academic paper in a single line is suggested to enhance its clarity.
● Body 
This is the most crucial portion of your scholarly paper, as all the information related to your topic will be shared in this section. All headings, subheadings, and paragraphs you add in this section should be well-written and easily understandable. Moreover, the paragraphs should be well-connected. The easiest way to manage the connection between paragraphs is by ensuring that each initial sentence links to the preceding paragraph. This will help you maintain the smooth flow of information throughout your academic paper.
● Conclusion 
Many students pay less attention to this part of the paper, which causes severe problems for them later. In this section, you need to summarize the information shared in the article. It is essential to learn that the conclusion section is not for sharing new ideas. It should only include the summary of your paper and what information you want your readers to take with them after reading it.
Different Types of Academic Writing
There are multiple approaches to writing academic content. It's entirely up to your preference to choose any particular way to write academic writing. Similarly, the nature of the content is also another essential factor. Based on these factors, academic writing is classified into four types:
1. Descriptive Writing 
It is one of the most practised and used academic writing types, mainly used to state facts and statistical information in the most straightforward manner for the audience. This type of content usually includes terms like report, define, identify, and summarize. If you find such words in the content, then it will be descriptive academic writing. This academic writing type is mainly followed for school-level writing and theory-based projects where students must describe complete details of any idea or information.
2. Analytical Writing 
This is another widely used academic writing type in the scholarly field. In this type, you mix up different types to give readers easy and simple-to-learn information. Besides sharing easily understandable language, analytical writing helps you organize your information, enhancing your readers' understanding. Also, in analytical writing, you add factual information and discuss how they are relevant to each other. Terms like relating, compare, and contrast are commonly used in analytical writing.
Here are a few suggestions for writing analytical content effectively:  
Organize the information you want to discuss in your writing.
Get familiar with the relationship between your factors before organizing them.
Concentrate on one analytical category in one paragraph.
Make sure your introductory paragraph is engaging and concise.
3. Persuasive Writing 
Persuasive writing is almost identical to analytical writing with the addition of the author's own opinion. In this writing, you add your point of view relevant to an ongoing topic, along with facts and information. It can be in the form of an evaluation of the facts, recommendation, and argument. The primary reason for this additional input is to support your arguments and evidence. In persuasive academic writing, terms like evaluate, argue and discuss are widely used.
4. Critical Writing 
Critical writing is mainly preferred for highly advanced work. Critical writing is similar to persuasive writing, but in this academic writing, you need to add another viewpoint besides sharing your own opinion. This academic writing is mainly used for research, reviews, and critical analysis, where you are required to share your viewpoint. Evaluating, debating, and disagreeing can help you understand critical writing.   
Useful Tips to Write Academic Content
The following suggestions will help you write an impressive piece of academic content.
1. Never Use Colloquialisms 
Academic writing always has a formal tone. Therefore, adding informal language or words to your essay may decrease its effectiveness. Adding words we use daily, like basically, actually, totally, etc., must be avoided in scholarly writing. Furthermore, in academic essay writing, you can never use slang or abbreviations in any way, especially when you are writing the thesis of your paper.  
2. Avoid Using Clichés 
Adding phrases or expressions repeatedly in your writing reduces its attraction and makes it dull and annoying for the readers. Many writers often have this habit of adding clichés while crafting content, which must be avoided while writing academic content. These particular phrases are not mandatory at all; that's why you need to discard them from your writing while proofreading your content. Similarly, it is also suggested not to add flowery language in your paper and prefer using simple, plain, and clear writing in your essay to make it easily graspable for the readers. 
An excellent academic writer always writes according to their readers' expectations and ensures their writing is free of ambiguities that can make it difficult for their target audience to understand their message.
3. Use Appropriate Vocabulary 
The role of vocabulary in your paper is highly crucial as it has the ability to strengthen your arguments. Adding jargon or extremely hard words in your writing to show your readers how vast your vocabulary will provide you with something other than losing readers. Instead, use academic words that can support your information, claims, and evidence. Using descriptive words will be a great way to make your readers understand the points explained in your paper. Sharing information in the academic vocabulary will help you please your readers and enable them to get familiar with the idea you desire to convey to them. 
4. Ensure Your Writing Doesn't Include Contractions 
Many of you would love to use contractions in your writing to make it look appealing and stylish. For those who don't know about them, contractions are combinations of words that have been shortened by fusing them or removing the syllables from these words.
The most common examples of contraction are, aren't, don't, and can't. It is essential for academic writers to understand that contractions make your academic essay look informal, which can damage its appeal. Using them in your regular conversation is good, but when it comes to academic content, it is advised to eliminate them from your writing.
5. Add Arguments with Clarity  
Academic writers need to understand that their arguments must be clear, authentic, and stated in understandable language. The use of excellent words will enhance your chances to impress your readers. The structure of your academic essay should also be flawless. Strive to share information in coherent paragraphs and sections. Moreover, ensure you have stated the thesis statement in your introductory paragraph and reviewed it adequately during proofreading to confirm you have discussed every point appropriately in the paper.
6. Make Sure the Formatting is Correct 
Formatting is another critical factor that enhances the appearance of your academic essay. It holds great importance to ensure your essay is appropriately formatted. You can consult your teacher to learn about the formatting requirements for your essay. Moreover, your font selection should also be according to your instructor's guidelines. The commonly practiced formatting guide suggests using a 12-point serif typeface with a line spacing of 2.0.
7. Never Publish Your Paper without Proofreading
Proofreading is a must for ensuring your academic writing is free of errors. You may have overlooked various writing mistakes while drafting academic papers. Appropriate proofreading helps you detect grammar or spelling mistakes in your writing. You can also check grammatical mistakes in your essay using any reliable online grammar-checking tool to save you time and energy.
Proofreading also enables you to ensure that you have discussed all essential points in your writing. Moreover, it allows you to confirm that your papers have a coherent thesis, structured body, and adequate conclusion parts. Examining your written work before publishing or sharing it with your supervisor will help you ensure you have answered all essay questions. This will help make your work inspiring and valuable for readers.
8. Citation is Inevitable
Citation is a process of giving proper credit to the source of information in your paper. This act is immensely useful as it saves you from the charges of plagiarism. However, the selection of referencing style is crucial in this matter. There are different citation styles for an essay. You need to choose the one your teacher asks you to follow or matches your content's nature. But, make sure you use a suitable citation style, as it will make your essay look more academic and reliable.
Adding citations in your references impacts your exploration of various sources to find relevant information. Moreover, this will help you insert information from other authors that support your statements. However, citing a source adequately in the required style is challenging, especially for students. However, an advanced citation generator can be useful in this regard. The facility will enable you to make citations in your required style effortlessly.
Final Words:
In the last analysis, academic writing includes all kinds of writing associated with academics. Academic assignments, research papers, proposals, research letters, and journals are examples of academic content. The information discussed in this article will help you know about academic writing and its types. Also, the suggestions we have shared will help you in writing a high-quality academic essay.