Home » Content Writing Tips » Writing Tools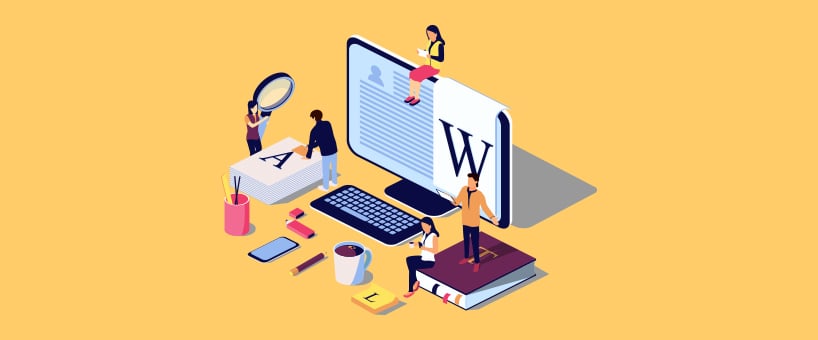 August 18, 2019
Writing represents language in the true sense. Writing is the most precious skill that can be learned and improved with more practice. With the need for writing for various purposes as information transmission, record keeping, the need for various tools has also appeared.
They have made the writing activity more effective. Today writers have endless options and arsenal tools for writing. They can benefit from technology advancement to the full. These tools have played a major role in the development of various writing styles and scripts.
Early writing was started by the use of pens made from bamboo, bones, stones which then developed into metal pens later on. Ink and paper were developed side by side. Birds' feathers were also used to write. Fountain pens, ballpoint pens, and electric pens were invented with technological advancement. Manual typewriters and calculators came out as another step in the development of writing tools.
Rubber instruments were developed
to enhance control and grip. A fully powered laptop is one of these tools that can provide speed as well as accuracy in writing. Writers may also use notepads with covers that well worth the investment. Digital recorders can be used as a simple and effective tool to record things. It facilitates one-click operation in a most sensible format. Alpha smart is another latest keyboard with a built-in screen offering fast work processing services. Other tools include pens, pencils, fancy phones, writing soft wares that facilitate the writing process.
Technology has also affected our relationship with the text in both manual and digital contexts.
Computers and the internet
have enhanced our access to the latest and wide sources of information which are helpful to the writing process too. Digital text has changed the ways of interaction. They have enhanced all the ways of communication. It is both flexible (edited and saved on the computer) and fixed (through printing). Technology has given both benefits and losses to writing. It has made writing and editing easier as information can be saved and reused. But the technology requires up-gradation as well with minimal changes. Also, they are difficult to be learned depending on the age group.
A writer must be given
the freedom in the selection of tool he wants to use. A writer can use any language to write in. One of the most important writing tools in this era is social media. It can be used to approach better ways of understanding and learning. It is must-have for all writers. Another important aspect is collaboration tools. Writers have to communicate to leaders through their writings and share information effectively and efficiently. They must also learn to use HTML and wikis to keep themselves updated with day-to-day information.
Latest writing tools
have given the main advantages of flexible editing, making writing more public, printing, and text producing. Along with word processors, content management systems and courses are also being used there through which the writer can excel in his writing skills. Spell checks, dictionary soft wares organization, communication, inspiration, media, and utility tools make writings more authentic and acceptable.
[Pro tip as Text Analysis Tool  https://www.duplichecker.com/text-analysis-tools]