Home » Content Writing Tips » Writing Music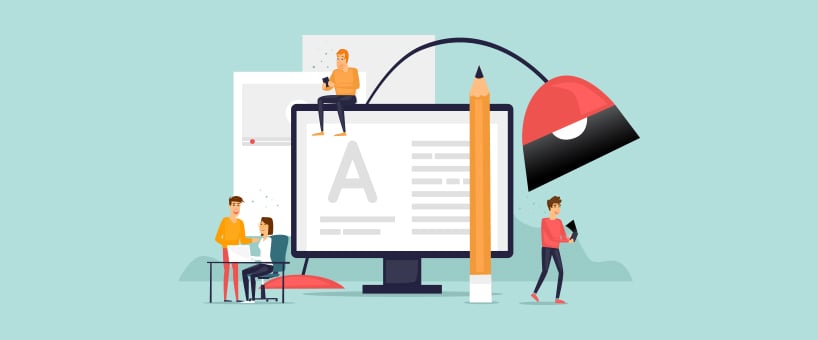 December 27, 2020
In the ongoing boredom and monotonous routine of daily life, everybody needs to escape by making any source of entertainment a good excuse. That source of entertainment makes a person able to forget about his difficulties and burden though for a second but is very much helpful to keep the mind fresh so that a person can lead a proper life. A sound mind in a sound body is very much required by a person so as to make life successful and perfect through all means which is possible only if a person is having a fresh mind out of the tensions.
Food For the Soul
Music is said to be the "food for the soul". When a thing is regarded as such an essential and meaningful thing then there must surely be something very much great about it. It is that source of entertainment which makes a person relax in a great way by keeping all other depressions of life aside and focusing on nothing but to just enjoy every rhythm of the music. It is the best thing for a person to give a relaxing effect to mind by listening to soft music or type according to the mood so that a relaxed mind could give better tomorrow.
Writing Music a Skill or Talent
Listening to music may not be a skill but writing music is the utmost skill that a person can gain. For writing a good song with some pleasant effects a writer must focus on the important chords and lyrics which should be having some content and a smoothing effect on the listener. Then step comes of selecting the proper type of chord which complements the song from all over corners well giving it an ultimate polish. These aspects must be done excellently so that song could become excellent enough to help the listener in gaining relaxation and coming out of depression making him able to have a fresh mind.
Read more: Plagiarism in Music
Essential Elements
Melody phrases and melody notes are also very much essential for a writer to develop uniqueness and soothing effect to the song. The songwriter must cover all the aspects so that there remains no block where the listener could find some mistake or error in not getting what he was finding. Apart from this entire, a writer must have knowledge about the different terms used in music like frequency and pitch which are very much essential for writing an excellent kind of song. There should be a regular manner followed in the change of frequency and altitudes used in notes.
Read more: Music Articles
Conclusion
A perfect song is that which gives the listener the effect he is expecting to get. Song relieving jarring effect to the listener remains no more music but is a noise which is never appreciated through any aspect. Quality of song is rated through the rating of listeners and a good song is really that which is composed and is written with the true spirit of imparting pleasing effect to the one who is listening to that song so that he can come out of the boring and dull routine which has made their lives dreary for them, but music can bring relief.