Home » Content Writing Tips » Writing A Business Proposal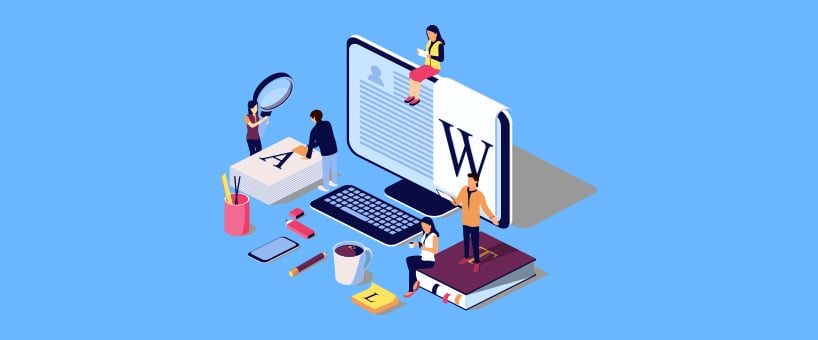 January 3, 2021
Writing business proposals can be very effective for anyone starting up when there are many issues and problems which need to be taken into consideration. Any business proposal is a written offer by a company for its clients. When writing a proposal for a business the most important thing is the opinion of your client. If you want to write a perfect business proposal you should see everything from the client's aspect. Make your understanding crystal clear of your clients.
Do you Know: What is proposal writing?
The proposal that Wins Clients
Your business success is entirely dependent upon your clients. Thus, any business proposal writing from the clients' point of you is the most effective. My articles will help you in writing a proposal for your business. I hope you find it very useful.
The most important thing for a business proposal is to look at things from the point of view of the clients.
Make the purpose of your plan very clear because this will motivate you to achieve an aim.
While writing a proposal its advised to see things from the aspect of different clients, since everyone have different requirements and this will help you to satisfy maximum number of clients.
Research is the key to the success of any business proposal. Carrying out proper market research is very significant for writing a proposal.
Your research should include the size and structure of the market; interpret its growth and the way you can access that market.
Understanding the competition in the market is also important. See who is the price leader and can you really compete with the existing members of the markets.
While writing a proposal make sure you write a brief one but do not ignore even a minor detail.
Through your proposal, you should convey sufficient information for your client to make the decisions.
A business proposal should be very accurate and professional.
It should contain all realistic assumptions which should be presented in the perfect way without any grammatical and spelling errors. Take the assistance of an online grammar check tool to avoid any inconvenience.
If your business needs any investment then it's compulsory to mention the entire investment opportunity for the convenience of your clients. Making sections while writing a proposal helps you to mention every detail. This way you won't be able to skip anything important.
Your business proposal should include accurate values of your costs and turnover. Your predictions should be realistic.
If you are one of those people who are not good at numbers then it's recommended to hire a person who is good at such things. Accuracy is very essential for the success of your business proposal.
The most important and necessary thing in writing a proposal is the executive summary which is the complete summary of your business proposal.
Your clients or the investors will start reading your business proposal from the summary and if it develops their interest they will surely study the entire proposal.
It is recommended to mention some benefits of your new product or service in simple clear words.
All these details play a vital role in your business proposal. When you are done with writing a proposal it's necessary to review the entire thing. Also, you can ask someone else related to your business to go through it. A complete study of the business proposal will minimize the chances of any errors. Your business plan however should be updated and reviewed with the passage of time. A perfect proposal will show how focused and concerned you are about your business.