Home » General Articles (Random Topics) » Compressing Images: 4 Ways to Reduce Their Size Without Sacrificing Quality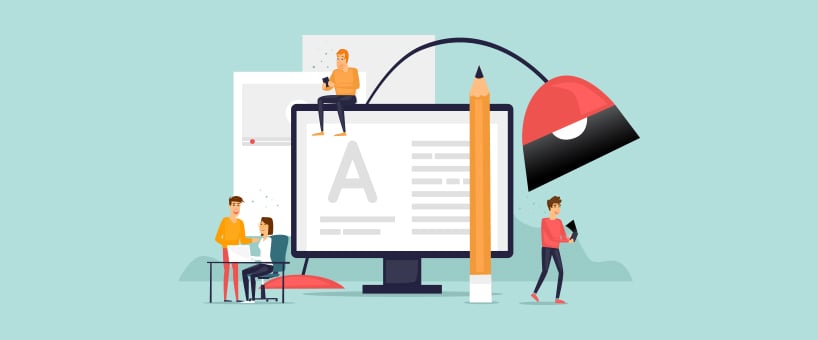 June 1, 2023
Compressing pictures is essential for website owners and even for ordinary users. They may have to reduce image sizes to share them via email, upload them on their websites, and save storage space.
However, not many people know about image compression and the best practices for compressing pictures. If you are among them, read this article till the end to learn everything about image compression!
What is Image Compression?
Image compression is a technique to reduce the sizes of pictures without damaging their original quality. In this technique, all the additional and unnecessary data of images will be removed to shrink their sizes.
There are two different kinds of image compression, including lossless and lossy compression.
In lossless compression, the essential data that affects the quality doesn't get removed, and the picture quality remains the same.
In lossy compression, the image's overall quality will be affected, which also affects the data. Both types of image compression have different uses.
For example, lossless compression is useful when you upload your images in their best quality without burdening the servers. Alternatively, lossy compression is used when quality does not matter.
4 Best Ways to Reduce Images Size
1. Online Image Size Reducer
The first and the best way to compress pictures is by using online image compression tools. These are web-based tools with advanced algorithms that reduce image size to a maximum level without disturbing their qualities.
The best thing about these tools, these are supported almost every image format. Mean, you don't need to convert the format of your pictures first to compress them.
Moreover, you don't need to install any software or application to use these compressors. All you need is to open the website whenever you want to compress images. And that's it.
You also don't need to sign up with the platform, watch spammy ads, or pay anything to use them. That's why most internet users prefer using online image compression tools over other options.
2. Image Compression Software
Apart from online image compressors, you can also try software programs. You can directly install these programs on your desktop and use them without the internet. Their offline image compression feature makes them better than any other way of compressing images.
Furthermore, they also provide the facility to compress images with multiple formats. So, like online image compressors, you don't need to convert pictures before reducing their sizes.
Besides, these offline software don't harm the image quality. So, you can get your pictures back in the quality you have provided to the software programs. Moreover, these programs also help you compress multiple image files simultaneously.
However, they have a few drawbacks as well.
First, you need to find and install these programs on your desktop before using them. If you don't have the software installed in your system, you need to install them first and then proceed with image compression. Second, you cannot use them on your mobile devices. Lastly, most of these programs are not free to use.
3. Photo Compression Apps 
Mobile apps are another great option for photo compression. These are helpful options for mobile or tablet users. You can easily find image compression apps on both Play Store and App Store. Just install them on your devices and start compressing your images.
Apart from that, they provide similar features that online tools and software programs offer. However, they have their drawbacks. For example, you cannot use these apps on other devices if not installed.
Moreover, they also show you a few ads you cannot close until they are finished. And that is the main reason many users prefer web-based compressors over apps.
4. Change Image Formats
If you don't want to use the methods mentioned above, then you can convert images to any other format, especially JPEG. JPEG is one of the most commonly used image formats.
Most images people upload, download, or save on their devices are in this format. There are many advantages of using a JPEG image format.
For example, it is responsive to every device. JPEG pictures are comparatively lower in size. If you have your pictures in any other format like PNG or WEBP, you can compress them into JPEG. You will be amazed to see that the image sizes will decrease to an incredible level, and their quality will remain the same.
Final Words:
Compressing pictures is relatively easy these days due to the availability of plenty of image compression options. Users can use any option that is suitable for them. However, they must choose a method that doesn't affect quality while compressing pictures. Moreover, they should also select the right tools that use advanced algorithms to compress images. Otherwise, they won't be able to shrink photos as they want.