Home » General Articles (Random Topics) » What is a Good GPA in College and How You Can Improve It?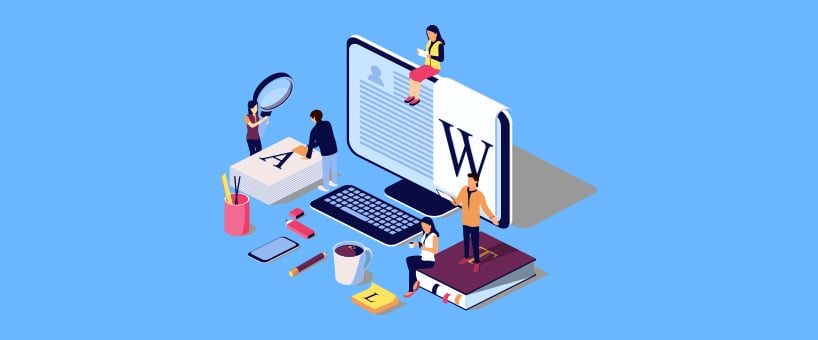 June 6, 2023
Getting higher grades in college is the desire of every student. But, it demands extensive effort and struggles to outshine all your mates and inspire your instructors with your performance. As a student, you need to perform remarkably in every part of your college academic life to earn good grades.
Anyone studying in college should know what exactly is a good GPA. Most universities, especially American colleges, and universities use GPA to prove whether you are a good student or not.
In this blog post, you will learn about what GPA is and why it is essential for students. YOu will also learn some techniques that will help you improve your GPA.
What is GPA?
GPA stands for Grade Point Average, which is a number that defines how good your marks in your course are on average.
Generally, colleges use a scale from 1.0 to 4.0 to track students' GPAs during their studies. The GPA score is used to determine if a student meets the standards and expectations set by the degree program.
You cannot use your grade point average score to determine your performance throughout your degree program. This score can increase or decrease throughout your time at the university. It will change according to the improvement in your performance or how much you fall behind.
Top Reasons Why GPA Matters
The following are a few reasons that will help you understand why GPA is a crucial element for students.
● A Quantitative Assessment Factor  
GPA is a quantitative assessment factor used worldwide to evaluate students' performance in college or university. Certainly, the GPA scales vary in different universities and educational institutes, but still, it is the only factor that all leading academic institutes prefer to examine their students' educational achievements.
● Scholarships and Employment  
High school students need to understand that if they want to get a college scholarship, they have to make efforts to increase their grade point average. All colleges and universities award scholarships and awards to students with the highest GPAs. Moreover, GPA plays a crucial part in getting hired for a job. Most job offers also have a "Minimum GPA Required" that signifies the necessity of improving your GPA.
● Depicts Consistency and Determination 
GPA not only defines your academic performance but also reflects your determination and commitment. Employers often consider GPA to evaluate your perseverance and desire to achieve your goals. Therefore, GPA is not only a way of evaluating students' academic performance but also used to determine their determination towards their work and how consistent a person is in keeping things in a smooth flow.
● Helps You Get Admission to Desired University  
The first thing universities and educational institutes observe in applicants is their grade point average. When applying to a particular university for a Master's or PhD, you must meet the minimum GPA requirement. It is not a guarantee that you will get admission if you meet this requirement. However, this will only help you stand among the eligible candidates. So, the higher your GPA is, the more chances you will have to outshine others and get admission to a selected educational institute.
Tips to Improve GPA in College
Here are a few important suggestions that will help you earn excellent grades to improve your overall GPA in college.
1. Attend Classes Regularly  
This is the most obvious suggestion for students who trying to improve their GPA. There is no doubt that missing classes become unavoidable due to illness and other personal reasons, but missing them just because you find it boring should be avoided. Students who believe they can easily cover the course by themselves at home without attending classes often face complications in the end. So, if you have a genuine reason, make sure you have shared it with the instructor verbally or through a written application.
2. Participate in Curriculum Activities  
Attending classes regularly isn't enough as you need to participate in all class activities. This will show your eagerness to learn new ideas and concepts and help you impress your professors. Participating in curriculum activities also allows you to remain more focused during the lecture and improves your reputation. There are possibilities that your professors will award you some extra grades for this active participation in classroom activities.
3. Never Miss Deadlines  
College assignments are crucial in academics, and all of you would have an idea about it. You need to meet the deadlines for submitting the assignment; otherwise, you may lose a grade. Therefore, students who strive hard to raise their GPA should give importance to this matter and complete their assignments within the given deadlines. By doing this, they can also identify gaps in their knowledge about the topic and improve it before the examination.
4. Take Help from Your Professors 
Consulting your problems with your professors will prove to be a great approach to improving your academic performance. Talking to your instructors to get feedback on your performance will help you get familiar with your deficiencies. If you fail to earn good grades even after making extensive efforts, consult your supervisor and ask for guidance. The suggestions you get from them will certainly help you to score better.
5. Set Goals for Yourself 
Setting goals for yourself is another excellent approach that may work in improving your performance. But, the goals you set should be extremely hard that may consume ample time. Instead, setting weekly goals can help you achieve good results. Besides, evaluate your performance regularly to measure your success. This will help you find what you need to do to achieve your goals.
Final Words:
Earning a good GPA is highly important to get admission to your desired institute. The suggestions we have shared in this blog post will help you discover your weak points and eliminate them effectively to observe improvement in your performance. This will ultimately lead you to improve your GPA. We hope that this blog provides great support in making a difference and leading you to improve your GPA efficiently.