Home » Content Writing Tips » Guidelines for SEO Writing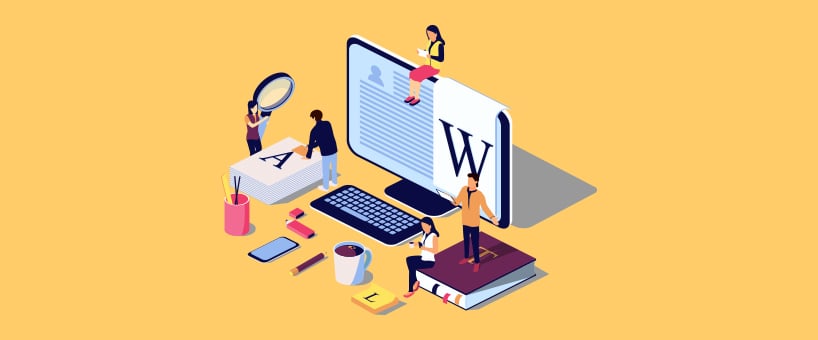 October 26, 2020
SEO stands for search engine optimization. Common sense is the most important factor in such writing. It is not complex like other writings but plays a key role in increasing traffic to the website. No magic is involved in this writing but you only need to improve this skill through learning. Writing always has some objectives that do not waste any time or lessen the website customers and advertisement revenue. Marketers don't value such writings which give nothing to the reader nor increase the website ratings.
Write for SEO
The most important purpose of writing anything for SEO is to enhance its usefulness for the audience. It always provides some value and benefit to them. It must be related to their everyday life or business. The main audience of SEO writing is the audience who look at them to get some new ideas or benefits. The purpose should always be to highlight the value which you are going to deliver. Try to directly speak to them. The second important feature is that it must be backed by some famous websites. Don't get anxious about SEO tactics but focus on that particular purpose of value. Also, check plagiarism of the written content to avoid any severe consequences
Content is the King
Content is the King in SEO writing so it should be well thought, useful, and relevant to the point you are explaining. The subject must be based on new ideas to keep the audience involved throughout. A unique feature of such writing is to use and focus on certain keywords consistently. These keywords are required to be highlighted frequently yet not affecting the flow and context of the written material. They are embedded in the sentences to maintain the quality of the article. Writing comes out as natural inner strength so gather the words and organize your thoughts to make up the entire story on paper.
Read more: 4 Essential Ingredients of a Great Content
Create Quality Work
Don't rush to complete the writing as time and effort are needed to produce quality work. Liberty enhances the quality and structure of your writing. Every writer must check his written work for any holes to be filled. Your draft may require some changes in flow, delivery, or tone which only comes out after reading it again and again. Always write for the audience and then check it for SEO principles. The use of high-quality content makes writing red-well by the audience. The actual theme or idea can be matched with the delivery of content through it.
Writing Topics
SEO writing can be done on any issue from human lives and interests to statistical data and facts. Also, you have to keep the writings within the words limit. This writing can be improved by attending SEO seminars and courses which tell you how to keep the readers hooked. Produce your own new and original thoughts on any topic which will be much valued by the website for which you are writing. The basic technique is to use the right words in the right place. Above all SEO writing is the best way to explain and communicate your ideas with the public that are applicable to their lives.Here are many other Seo Tips you can use in your content for better ranking results.
Read more: Improving a Website's Rank with SEO Tools