Home » Extremely Actionable SEO Tips – Part 1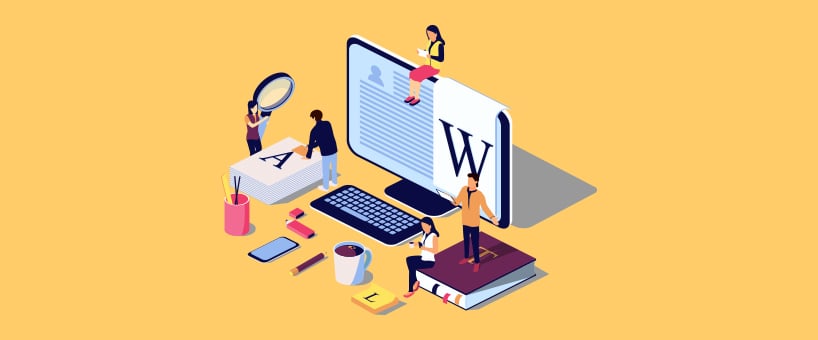 September 24, 2019
You might always be worried about the authenticity of SEO tips. It is easy to implement random tips, but the consequences can harm your site's ranking or can even be exposed to severe penalties from Google. We're always committed to providing actionable tips to our readers for the betterment of their site's SEO.
After looking at the entire process of SEO, we've broken down its core parts by segregating it into tips that you might have never come across. You will find four powerful, actionable tips in this blog to implement. It is not only limited to on-site search engine optimization but also covers off-site SEO as well. Let's not waste your time and jump directly to the topic.
Understand Your Targeted Audience
Before moving on to launch an online business, the first thing that you have to cover is understanding your audience. It will let you come up with different ideas that can help you out in penetrating the market. You have to look at your audience's search patterns and their online behaviors to know, where they spend most of the time. In this regard, you'll have to conduct research over social media and other online platforms related to the niche you've targeted. You can look into the Quora answers; what people are exactly looking for.
Keyword Research
Keyword research is the starting line of any Search Engine Optimization Campaign. It is because if you don't have an idea what people are exactly searching for. There are higher chances that you'll not able to synchronize your content with them.
No matter how much quality content you're producing, but the bottom line is to make it harmonize with the user search patterns by adding relevant keywords. For this purpose, you can use Google Keyword Planner, Ahrefs, SEMrush, and other sources. It will let you generate ideas about your content and get a detailed list of keywords.
Find Low Search Volume Keywords
Many people, while starting a new website, begin to target high search volume and competitive keywords, which ultimately leads them to disappoint quickly.
Because it is not possible to rank a newly launch website easily. Therefore, at the initial stage, make sure to target keywords with low search volume no matter if the search volume is also low. It will let you rank on the top of the search engine result page. It can become the fastest way to grow your organic traffic.
Inbound Links
After you've successfully covered your on-site SEO, now you'll have to walk through off-site Search Engine Optimization. In this regard, make sure to build incoming links to your site. You can go for guest blogging to create links to your website.
But, bear in mind to establish these links on reputable sites, which have high domain authority and traffic as well. It will let you generate traffic, and your domain authority will also be increased. It is the pivotal factor in the eyes of Google to understand how much goodwill you have in your targeted niche market.
Pro Tip for backlinks https://www.duplichecker.com/seo-backlink-tools
Lastly, these are only a few tips, but the list can go beyond your expectations. However, there are many other SEO factors that negatively impact your site's rankings. So, it is essential to figure out them to improve your site's rankings in search engines.