Home » Which Actions Can Negatively Affect your Site's Ranking?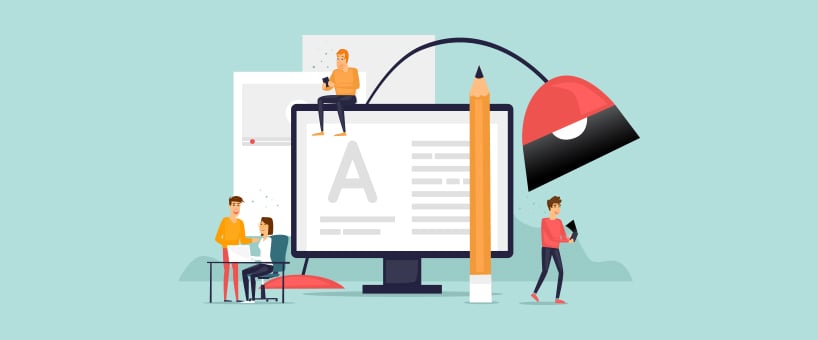 February 21, 2020
We all are well-versed of how search engine optimization tactics help a website and its pages to achieve a good position in search engine result pages. Most of the websites in this online world strive hard to get their site to the first position in SERP against their targeted keywords. But, many of them find it difficult due to improper understanding and unawareness of actions that are negatively affecting their SEO.
There is no need to worry as we are here with this blog to give you an insight into the measures that you must get rid of. Let's get started.
Bad Quality Content
Content quality is the priority for the visitors as well as Google. But, many websites don't pay much heed to the content they are publishing on their sites' pages. It is the biggest problem that you might not be considering.
Hiring amateur content writers and designers for content creation won't help you achieve what you desire – success. Yes, it will save you some bucks as the professionals charge a lot more than ordinary content creators. But, you wouldn't gain any short term or long term benefit from this.
The ordinary content writers might end up with silly grammar and spelling mistakes that can spoil the mood of readers, and they won't be willing to pay a visit to your site again. It isn't tough to resolve this query and turn things in your favor with better quality content.
Targeting Similar Topics
Search engines admire fresh content that users haven't seen before. If you keep focusing on the topics that readers have seen on hundreds of other websites, then, unfortunately, it will not get a good rank in SERP. Even if your content manages to appear on top, it will not get the traffic that you desire, because why would any person read something they are already aware of.
Moreover, when you are going to write on the titles that are already available on the internet, then the chances of occurrence of plagiarism would be high. Even 1% plagiarism can destroy your site's reputation, and search engines might take no time to deindex it.
Tip: Using the plagiarism detector and paraphrasing tools can assist in staying safe from the negative consequences of plagiarism as it will detect and allow you to paraphrase the plagiarized information.
Low-quality Backlinks
Backlinks are considered as one of the most critical aspects to improve your site's ranking. But their quality is more important than their quantity. Purchasing low-quality links is a thing done by many sites in a hope to dodge search engine bots and rank on top. If we were talking about it a few years back, then it was possible. But now, search engines have become smarter, and each link pointing towards your site is judged based on its authority and search engine rankings.
Hence, instead of focusing on purchasing low-quality links, you should focus on publishing high-quality content that can earn natural links from authoritative sites.
Slow Loading Time
The lower the time your website will take to load; the better chances it has to rank high on search engines. The reason behind it is that search engines want to show the websites that provide the best user experience to the visitors. The page speed is one of the main factors that help search engines to judge the experience users will get when they visit that website.
Uploading large-sized images, embedding external videos, and many other factors increase the loading time and affect your SEO. If you want your site to rank on top, then you have to take steps for improving its speed, so that it gets loaded within 2-4 seconds.
The Bottom Line
If you are involved in any or all of these problems, then you should take steps to get rid of them. These things can destroy your SEO, and your site might not be able to rise again in the SERP if it's too late. You should redesign your SEO strategy and avoid these mistakes to gain positive outcomes.