Home » PDF Tools » How to Reduce PDF File Size Without Losing Quality?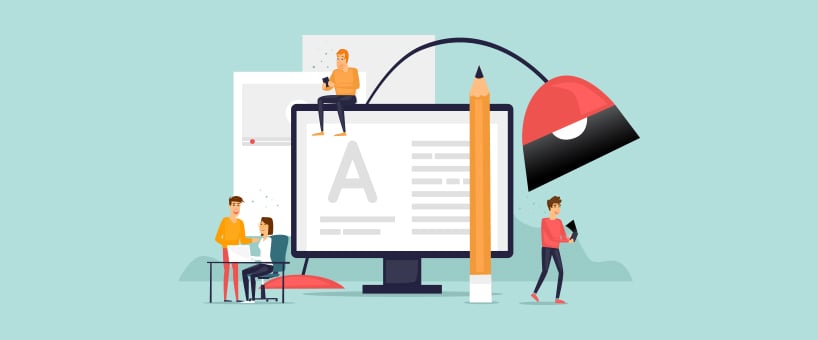 February 16, 2021
The rising popularity of digital mediums has given the world a new shape, as the traditional ways of performing tasks have become digitized. The technological revolution has made the lives of people easier in many ways and proven to be of great advantage for them. Post and fax were the conventional methods of sharing essential documents, but now, electronic mail has replaced the aforementioned ways. Whoever wants to share work no longer needs to rely on physical means, as the online platforms are readily available for free, such as Gmail, Outlook, and Yahoo.
When it comes to storing or sharing files over the web, PDF is considered the best file format. However, the lengthy documents increase the file size of PDFs that becomes troublesome for people. The inception of online services has resolved this query as well; you can get your hands on a PDF compressor that processes and shrinks the size of your file within a matter of seconds. The next question that might bother you could be whether the online PDF compressor will compromise the file quality. Well, we are here with this blog to help you find a way that can reduce your PDF file size without affecting its quality. But before looking into it, let's first discover the reasons behind the necessity of reducing a PDF file size.
Why Do You Need to Reduce PDF Size?
1. File Sharing
The users are given a free hand by many online platforms to share their files with one another. However, they impose a restriction on the size of files that the users can share, which becomes an issue for the people who need to share large files. What people mostly do is split their PDF into multiple files to share them over the web, but that's not really a solution as it can cause disturbance for the receiver. Therefore, it becomes essential to reduce PDF size that will allow you to easily share a PDF file without removing any material stored in it.
2. Website Speed
Many people upload PDF files on their websites. Uploading heavy PDF files will put a burden on your website's server that will ultimately slow down the speed. The websites that take longer than 5 seconds to load on average face a negative impact on their performance. If your website is not loaded in the first 5 seconds, the visitor will leave the page and might never revisit it. This will increase your site's bounce rate, and it can also face a downfall in the rankings on search engine result pages. You can prevent yourself from facing such consequences by reducing the PDFs sizes.
PDF Compressor – Best Way to Reduce PDF File Size
When you hunt for a PDF compressor utility over the web, hundreds of platforms will appear in front of you. However, not all of them are efficient enough to provide you with high-quality results. Many PDF compressors can reduce your file size, but they may impact your file's quality and reduce your work's worth. Therefore, you should get your hands on an advanced PDF compressor on popular online platforms, such as DupliChecker and SmallSEOTools.
The PDF compressors on these platforms don't affect your PDF file's quality while reducing its size. For using these tools, you just need to connect your device with a good internet connection. The tool doesn't demand anything else from the user's end. You won't have to pay a penny or get registered for compressing your PDF files on this platform. After accessing the tool on your desktop or smartphone, you just need to upload a PDF file from your device and click the Compress PDF button. That's the whole process of compressing a PDF document without losing quality!
Final Words
That's all you need to do is to reduce a PDF file size without losing quality. There's no need to manually shrink the file, as the advanced PDF compressor utility is available round the clock. No restrictions are imposed on the usage of the PDF size cutter tool, as you can compress as many files as you desire without losing the file's quality. Whenever you need to share a large file through an online medium, you can turn to a PDF compressor tool and save yourself from all other hassles.
Read more: Is Compressing PDF Online Safe?