Home » PDF Tools » Is Compressing PDF Online Safe?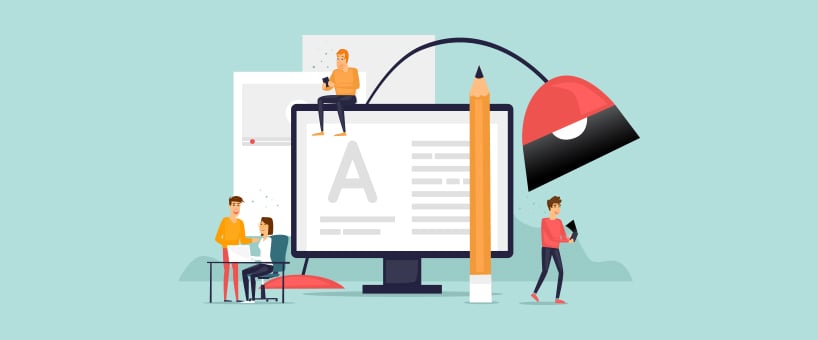 August 20, 2020
We are living in a digital world where you can find tons of modern tools that can assist you in performing your daily official or personal tasks efficiently, and within on time. This dramatic advancement in technology has blessed us with numerous opportunities as well to accomplish our duties without a minor chance of error. The innovation in technology is helping almost every single field of life. Whether it is banking, teaching, writing, or any other walk of life, digital technology is useful everywhere.
While talking about advancement, you may also have an idea about the conventional method of transferring data from one place to another. People used to deliver information through a mail service, or by themselves. Later, after the invention of the internet, the data transmission became more manageable, but still, there were complications like you could only send the data of a limited size. Even in recent times, you may know that you can only transfer the file of fewer than 25 MBs through an email. This limitation sometimes causes severe problems, especially when you need to send a file very urgently.
So, to overcome this issue, the best way is to compress your PDF file. As we all know that PDF is considered the most popular and reliable way to send data over the internet, and people use it to transfer their confidential documents in this format. Still, this format has an issue of considerable size, but you don't need to get worried, as you can use an efficient online PDF Compressor to reduce PDF size.
Significance of an Online Tool to Secure PDF Compression
Many people believe that using the online tools for compressing PDF files may not be safe, and the content that they would upload on the tool may get compromised. However, it is essential to understand that you can find many efficient PDF Compressor online tools over the web that can provide you with the safest compression of your PDF files. A competent online PDF Compressor tool usually has an advanced algorithm that prevents any third-party to get access to your uploaded file, also the content you upload on this tool will be erased from the servers instantly. So, you don't have to worry about the confidentiality of your content, as an advanced online PDF Compressor is the safest option you could have over the web.
The conventional method of reducing the size of a document was tedious and unsafe, where you may have to take help from some professionals or required expensive software. These applications might contain some virus that can affect the performance of your device, or might have hacked your personal information. Now, we are living in a modern world, where you can find all the information and tools over the internet. Similarly, you can find many PDF compressor tools online that can assist you in lessening the size of your PDF files. So, you don't have to go through the hassle of downloading or installing any software on your device to reduce your PDF files' size. But, is this a secure way? What if my confidential information leaked over the web? There are many safe and trusted platforms like Duplichecker.com, smallpdf.com, ilovepdf.com etc that provide you with a secure and reliable PDF Compressor. You can upload your files on this tool without having any hesitations about the privacy of your content. This platform is famous for its efficient and secure tools and gives you the guarantee of the confidentiality of the content you will upload on these tools.
Additional Features of Using an Online PDF Compressor
An efficient online PDF Reducer tool offers you a secure compression of a PDF file, without disturbing the quality of the content. The other advantages of using a powerful PDF Compressor are as follows:
Reduce Size
An efficient online PDF Compressor enables you to reduce the size of your PDF files in KB, within no time. You are not required to learn any special skills to use this online PDF tool.
Storage
Another significant advantage of using an online tool is that you don't have to install any software on your device. The massive sized software was a burden on the storage of your devices and affected the performance. But, an online tool gives you the facility to reduce the size of your PDF files on the web without any hurdles and gives you the results within seconds.