Home » General Articles (Random Topics) » What are PLR Articles?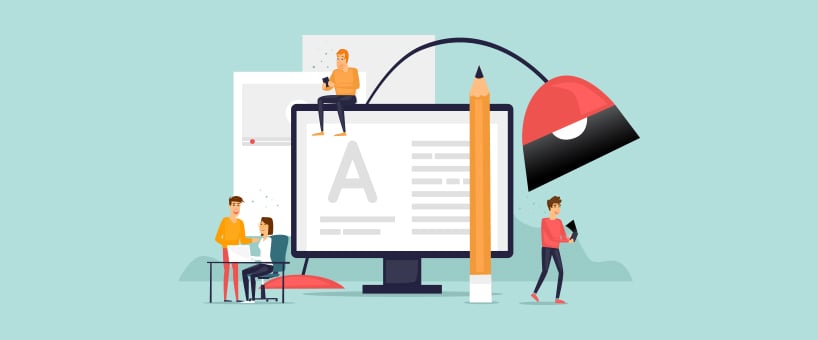 September 1, 2020
PLR is an internet marketing concept that stands for Private Label Rights. It is a license where authors sell intellectual property rights to their work. Such a license enables buyers to publish or rebrand the content under their own name. Private label rights are for different content, such as articles, e-books, graphics, and even videos. The content which is most popular and widely used in connection with this concept is PLR articles.
Maintain the Flow of Content
Bloggers know how challenging it is to maintain a constant flow of content on blogs. PLR articles help in maintaining the flow. You can ask an author to write an article [usually in return for payment] so that you can publish the original article under your own name, whenever and wherever you like. These articles are an inexpensive way of producing content for a blog. Thus, cost-saving is the core advantage of such articles. Whereas freelance writers like Michael Kwan may charge huge amounts for writing an article, PLR articles can be bought for a negligible amount of money.
Professional & PLR material Writers
However, there is a huge quality difference between the work of professional and PLR material writers. Since PLR resellers sell their content to almost anyone and everyone in return for payment, this may cause content duplication and the same article appearing on different media under several different names. To cope with this problem, PLR buyers demand that the article should be original and unique. Copying of material from other sources is not allowed. Online plagiarism checkers are available to check if the content is unique. Much of the PLR article-writing work is outsourced to developing countries to reap benefits of the favorable currency difference. Like imports, a weak foreign currency facilitates the provision of cheap labor.
Types of PLR Articles
There are various types of PLR articles including
Re-written articles
Keywords focused articles
E-books academic articles, etc.
Keyword Focused Articles
The most widely used and controversial form of PLR content is keywords focused articles. These articles are mainly used for search engine optimization. In the recent past, PLR content has become an entire industry with multiple sites emerging that sell or buys PLR content. Websites like freelancer.com have played a major role in bridging the gulf between article writers/sellers and content buyers.
How exactly PLR material helps a blogger or a marketer?
A blogger must use great content on a blog when his or her sole motive is to make money with the least possible efforts. The blog can be set up with PLR articles and e-books to attract e-mail subscribers. Here, keywords focused articles also help in generating internet traffic for the website. More visitors raise the probability of more [and fruitful] clicks on the advertisements placed on a blog or website. Bloggers are paid for each click. Furthermore, affiliate advertisements are sent in an e-mail to the daily or weekly subscribers. Once this is done correctly, the blog can start earning a good profit every month.
What more you can do with private label rights articles is to add in the resource box a link back to your blog and send these articles to free article services, such as EzineArticles. Other blogs or websites which intend to use those articles, will have to include that resource box. This is an easy way of link-building for your blog and getting additional traffic.