Home » General Articles (Random Topics) » Methods to Compress JPEG under 50KB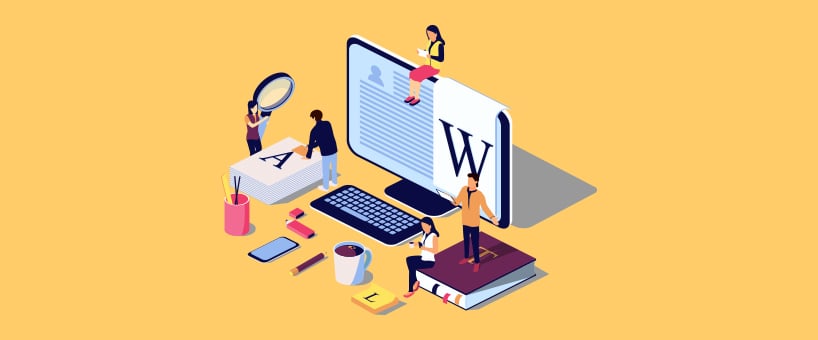 September 27, 2022
JPEG is certainly the most preferred image format for millions of people. People from all around the world prefer this format for the smooth and error-free sharing of image data.
However, the ambiguity starts when you need to share a large-sized JPEG file. The pictures clicked with professional cameras usually have massive sizes. Sharing or uploading such large files on a web-based platform is challenging as most online portals have set a size limit for uploading files.
Luckily, there is a simple way to swiftly overcome this severe issue and share your JPGs. You can compress your images to transfer them easily through online platforms.
Now, the question arises of how we can compress images.
Fortunately, multiple ways are available these days to compress JPEG under 50KB. You can effortlessly share your images through online mediums after compressing them through any advanced image compression methods.
In this blog post, we are going to shed light on some remarkable ways to compress images. Therefore, we advise you to read this blog with full concentration to learn the easiest ways of image compression.
Try an Image Compression Software (Offline)
Technological advancement has made it no uphill task for us to handle our personal and professional tasks efficiently. Compressing large-size images has also become an easy-to-do job with advanced image compression software. This utility processes the picture you upload for compression and shrinks its size to your desired limit within a fraction of a second. The best thing about using image editing software is that it can be accessed without connecting to the internet.
However, the professional layout of most image compression software makes it essential for a newbie to learn the skills to operate them effectively. Additionally, the majority of image editing software is paid for. So, you have to spend money on buying them.
Last but not least, you will need to install image compression software on your device to enjoy its features. This may also take a significant portion of your device storage. Therefore, if you opt for this method, keep everything mentioned above in mind to avoid any hassle.
Take Assistance of Pictures Compression Applications (Smartphone Users)
Want to compress images in your smartphones? Don't worry! You can shrink them from your mobile phone straight away. Yes! It's true. There are plenty of advanced image compression applications available on the Play Store and App Store that can be your helping hand in this regard. You can upload the images to these applications directly from your smartphone and compress them according to your requirements.
Many applications are advanced enough that they have the ability to compress JPEG to 50KB without affecting the quality of the images. However, you need to be extra vigilant while selecting an image compression app. Low-quality or unreliable images may not provide you with the expected results. Exploring the review section of apps will be helpful in finding the performance of an image editing app.
Use Online Image Compressors
Individuals who are tired of installing bulky applications on devices to compress images but couldn't get the desired results can give a try to an online image compressor. You might have heard the phrase, "Everything is available on the web these days." This is true in this case, as there are tons of highly advanced utilities available online that can assist you in reducing the size of images. You can choose a reliable picture compression tool as per your choice and compress JPEG under 50KB quickly. So, how can I find the best tool to compress images? This might be a question popping up in your mind right now. Well, we have got you covered! Below are a few most useful facilities that you can try to get the best quality image compression results.
Smallseotools.com
SmallSEOtools.com is a big name when it comes to online tools. This online platform provides a high-quality image compressor tool that gives you the liberty to shrink pictures easily without compromising their quality. The user-friendly interface and easy-to-follow steps make it child's play for you to compress JPEG under 50KB using this facility. Moreover, the compress image tool is entirely free and doesn't demand any installation or registration from its users.
DupliChecker.com
Duplichecker.com also offers an AI-based image compression tool that ensures the quality of the picture while compression and gives you super quality results in no time. The advanced algorithms working at the backend of this facility make sure that no part of the image gets blurred or missed during compression. Furthermore, you can choose the quality of image compression as per your preference. The best part of using this facility is that it allows you to compress 10 images in a single go. Isn't it simply amazing?
Searchenginereports.net
Looking for a tool that doesn't require hard manual effort to reduce image size? This online image compressor tool can be the best pick for you. The image compression tool on searchenginereports.net is capable of providing you with an opportunity to compress JPEG below 50KB without stepping into any complications. Furthermore, the tool offers you a chance to compress 5 images in a single run. Just like other mentions, this online facility is also free to use and doesn't require any download for compressing pictures.
Final Words
Compressing the images enables you to upload and share them easily without facing any restrictions from online platforms. The assistance of advanced facilities is inevitable to reduce your efforts and get the best image compression output. You can choose any suggested method in this blog post as per your preference and compress your pictures with zero chance of error. We hope this blog post has guided you about the need to compress images and the effective ways to shrink your high-quality pictures effortlessly.