Home » Content Writing Tips » Components to Improve Writing Process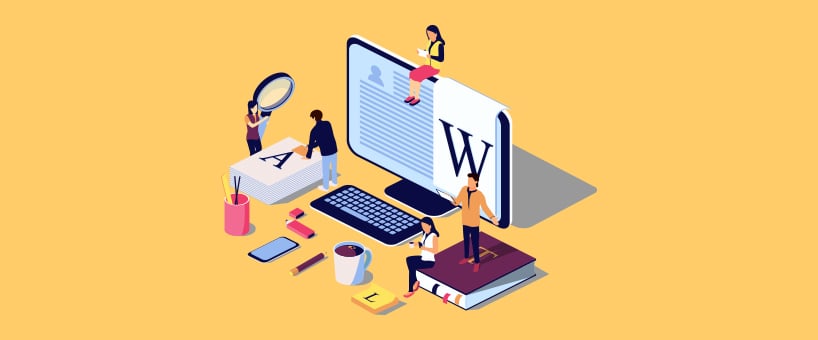 March 23, 2021
Writing Process
Writing is a time-consuming process and if you want to write with creativity then it takes much time. Writing is not just to mention the ideas or facts but also organize those ideas in a refined way and then focuses on revising and reviewing. It is necessary for the instructors to let the students aware of the elements of writing because during their assignments or project they don't know how to start and finish. By knowing these tactics it enables them to complete assignments in an effective way.
Components of Writing Process
There are some smart writing tips for students/writers to complete their writing tasks in less time but with efficiency. These three elements are the source of good and worthwhile writing, and also the source of creativity. Following are the guidelines which one needs to follow while writing the articles/assignments and paper:
1. Invention
Before making the first draft the students/writers need to analyze the audience because this is the most important factor as the audience reads what they want. The writer should know their level of understanding and expectations. The purpose and audience two important factors that could not be avoided by the writer. Initially, the writer should generate different ideas and note down all of them and this exercise is also called brainstorming. The writer gathers all the material related to the topic in the invention stage to improve the facts and the figures.
2. Composing
After performing the invention strategy the writer should do the composing. The writer should organize ideas in an effective manner means defining your writing style to attract the audience.  Here the organization of ideas is very essential; manage the whole points in different chapters and paragraphs. You should define the statement of the paper and then narrow down the topic in different areas. The arguments should be organized in such a way that they will clearly support the claim. In the conclusion, the main points should be repeated and at last, must add some recommendations so that the reader understands your opinion.
3. Revision
The revision of the first draft is very necessary because the documents with unrelated phrases and mistakes in the document make a negative impact on the reader. He wants a reliable document with proficiency and creativity. While revising and proofreading the writer can check the spelling mistakes, paragraph transitions, and punctuation and grammatical errors. The sentence structure is again very important to review. It is not always necessary that the writer have to cut the material sometimes he/she has to add the material too because of insufficient arguments.
If the audience finds mistakes within the document he will convert to another platform so missing one of the elements makes the document useless. Writing is not difficult to do but the hard reality is that the writer needs to follow the guidelines mentioned above in order to achieve the purpose of writing.