Home » General Idea of Search Engine Optimization for Beginners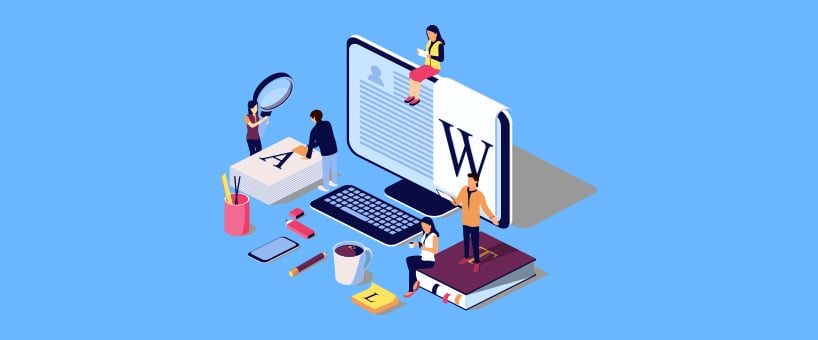 July 6, 2019
A computer has become a specific part of life all over the world. You can easily find research papers, weather forecasts, tracking of military progress, exchange of ideas like blogs, and chats with the help of this machine.
Surprisingly, the usage of this machine is increasing day by day. Even the number of websites on the World Wide Web is hugely rising at an exponential rate.
We live in such a fast-growing society where we need everything much more comfortable than before, something which can solve our problems in seconds. In this situation, search engines have transformed the way of search, which is very quick and easy for a layman or a beginner.
Since the mid-1990s,
search engines are using the web to investigate the number of websites developed. Today, 80% of people are browsing on the Internet by a search engine because of its convenience, and flexibility. A search engine is a platform that permits anybody to reach a specific website in the sea of web pages.
For this, you will have to enter a query in the search bar. This query may include music files, videos, images, and any document which you need. Many search engines are providing the same services, but Google, Yahoo, and Bing are at the major ones.
Search Engine Optimization
Search Engine Optimization is a refining process which attracts a lot of people by Optimizing Important Pages On Your Website. Generally, we use an acronym for this term as "SEO" that is Search Engine Optimization.
It is noted that SEO is considered to be a component of your professional internet marketing strategy which enhances the traffic and visitor's experience of a specific website. Such improvement can only take place if you are acting upon the search engine guidelines and standards.
In what way SEO Work?
SEO brings specific changes in the design, content, and how people access your website, which makes it more attractive and user and search engine friendly.
You can use SEO to attain a high ranking in the SERP (Search Engine Result Pages).
It seems to be more convenient for users when their query results return the most relevant results. For the sake of this, search engines always work to get the insights of the web pages to either increase or decrease their ranking according to its algorithm. It is only for the convenience of its visitors so that they can get topics and keywords related to their results.
Here are some of the most common types for planning the design of your website, such as:
On-Page SEO
Off-Page SEO
Technical SEO
On-Page SEO
As SEO directly relates to the optimization of our web page content, so On-Page SEO correlates with the content on your web page and how well it is optimized.
On-page SEO generally includes factors like:
Page titles and headings
Images
Meta descriptions and tags
URL
Fast-loading pages
High-quality and regularly updated content
Internal Linking
There are many other terms like "relative content," "updated content," "backlinks," and "trust factors." The most popular sites, like "Hulu," YouTube, provide fantastic content and links to their users. They have gained "page trust" in the eyes of search engines. So, if the webmaster decides to change the on-page SEO than the popularity of these sites will remain unaffected.
Besides this, the chances of removal of your website have been increases quickly as it started to rank high. Why?
It is so because many search engines are instantly indexing the web, If you have posted a cluster of Twitter "tweets" or uploaded bundles of new content to your "blog," then the chances of your search engine positioning will be better in a precise term. To make sure the stability of your post, you should be truly focused on, that "Content Is King." They have spent a lot of time, effort, and money to build a search engine that works! That is why Google is so popular. It just works!
Off-Page SEO
Also known as "off-site SEO" includes all those activities that take place away from your website to increase your site's ranking. For example, if you write a blog post and someone with significant influence in your niche retweets a link to it, that will be considered as off-page SEO.
The primary factor used to rank certain websites is the number of links a website has from another website. These are known as "inbound links."
Get help in Backlink analysis
Technical SEO
The third and last type of SEO includes website and server optimizations, which helps to crawl search engine spiders and direct your site more efficiently to help improve organic traffic and ranking.
The Bottom Line
Today, visitors are focusing on the content relevancy of websites and pages instead of links. By refining your SEO, you can:
Work to enhance your perceptibility on the search engines.
Reach and involve more potential customers.
Can improve your chances of fetching more targeted organic traffic.
Optimize your social media profiles
Optimize your social media updates
Build links by making your content shareable
Use Pinterest
Create a Google My Business listing