Home » 6 Things in an SEO Expert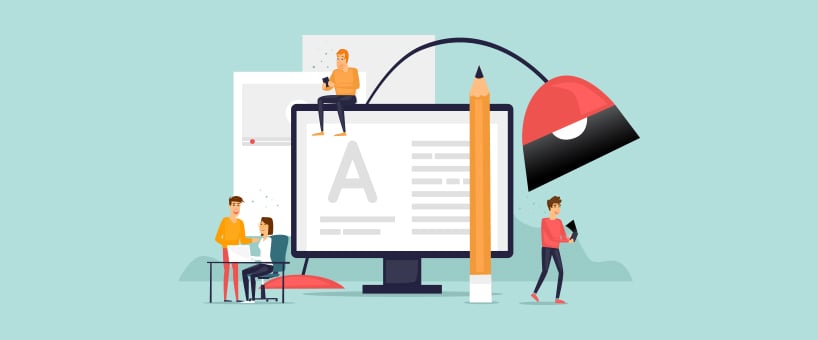 April 30, 2019

Hiring an SEO Expert? Here are Top 6 Things You Need to look for in an SEO Specialist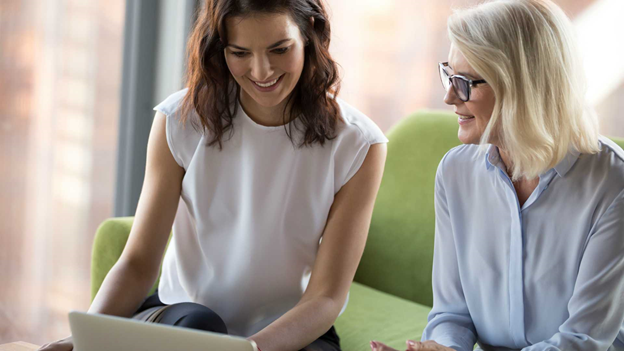 When you are operating a large business or a medium to small enterprise, you need to rely on the marketing strategy that doesn't only save time and money but also the approach has to be effective, reaching a larger targeted audience.
When depending on the online traffic for sales or marketing, maximizing the number of visitors to your campaign must be your key objective. This would be solely achieved by ensuring that your site appears high or either on the top on the list of results returned by a search engine. Therefore, either you need to master the workings of performing a successful Search Engine Optimization (SEO), or you need to hire an SEO expert.
Here, we are going to unveil 6 extremely crucial tips that will help you find the right SEO specialist for your business.
1. Sharing the Same Objectives
You might have piled a decent amount of cash on the look of your website with plenty of visual sizzles. If it is not attracting the expected targeted audience, all the efforts are going astray. This will impact negatively on the revenues of the business as well.
It would be the perfect time to hire an SEO expert. The specialist could be hired as an employee or as a business consultant. Apart from reviewing your site and improving the search engine rankings, it is essential that the expert shares the same business objectives and goals that you have envisioned for your enterprise.
Look out for the suggestions from SEO candidates that they prescribe about fixing existing structural issues like preventing engine bots from crawling away and content indexing. This could give you an idea of how much knowledge the selected candidates prevail.
2. Years of Experience and Proven record of Successful SEO Performed
Since the term SEO became common in the digital world, many are calling themselves an SEO expert. They may have done a couple of work here and there, but that doesn't mean they know what they are doing. It takes years of experience and constant admiration to get into the bigger picture of SEO and become known for its expertise. SEO experts with decent experience will tend to see the strategy and tactics to be able to identify what the website truly needs to attract more audience.
When interviewing an SEO candidate, it is necessary to ask about technical approaches, but you should not hesitate on asking about the happy clients they have had with their performance. While hiring an SEO expert, you should at least discuss with three of the references on how the individual helped them with their online venture.
3. Identify If the Expert Has Understanding of All Three Levels of SEO
To have successful SEO on your campaign, a true SEO warrior will take the matters in hand three ways. After all, no one wants their results to get improved the old fashioned one-directional way. Following are the levels an SEO candidate should have mastered in.
Technical SEO which includes the work on the structure of the site. It helps in determining how easy or tricky it is to index the content of a campaign and for the search index to crawl.
On-Page optimization rankings matter the most. If your page is rightly optimized, it will have a remarkable ranking as a result. This includes the knowledge of elements such as rightly ranked keywords and proper HTML tags that helps to boost the traffic on your campaign. [Selecting the Right Keyword with proper research]
Off-page optimization is the actions taken outside of the website such as link building that hugely impacts on your search result rankings. [Analyze Backlinks]
If your content is obscured too down on the website architecture, search engines can't really access it. Therefore, SEO consultants should know how to collectively perform the above three levels of search optimization to overcome any technical issue and to minimize the architectural limitations of your website.
4. An All-Rounder and Savvy Marketer
An SEO expert knows that once the technicalities are sorted out comes the turn of doing traditional marketing the digital way. Transparent, relatable and up-to-date content that outlines the benefit for your viewers can lead them to take action and turn into customers.
People always appeal towards a product or a service that has well-outlined functions and how it solves their problem. The marketing strategy of today's digital world is different. It has to be quick in providing the maximum information. Therefore, today's SEO needs to comprehend the culture and norms to whom the product or service is marketed.
A real SEO expert will know that appealing web designing, content product, social media landscape, and viral content marketing cannot be disconnected from SEO. He or she has to be multi-goal oriented to grasp on several SEO techniques to run a successful campaign.
5. Exceptional Communication Skills
An SEO expert needs to have a clear communication style that reaches and captures a more vast audience. People from different countries and cultures now reach to content you post on your website online. Even when communicating before the colleagues from similar or other departments, the communication has to be comprehensive and understandable to everyone. Collaborating and communicating well with the IT or Graphics Team, for example, can eliminate several issues that could be caused by barriers in communication.
6. Curious and Passionate for Results
An SEO specialist that continually investigates and is curious about improving ways to perform SEO is fantastic. It shows the determination one has for work. Many of SEO experts may have a pool of knowledge but fails to learn something new over time. It hinders the hunger to grow and obtain success.
Having a passion for the work you do adds fun to it. Therefore, great SEO minds make sure to enable that not only their personal skills are improving, but the organization is growing as a unit.
To conclude, look for an SEO expert that does not only strive for a certain rank to achieve but has a strategic approach to accomplish several goals. After all, the higher the conversion of users into customers, the more revenues it will generate as a result thus making every stakeholder pleased and happy.