Home » Content Writing Tips » Become an Expert in Technical Writing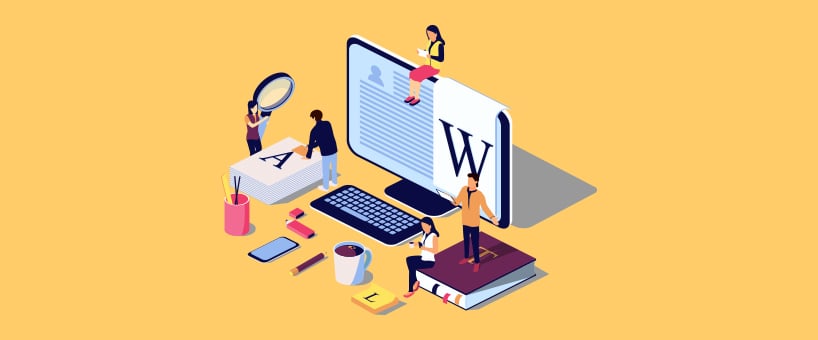 June 8, 2021
Writing is the most trustworthy way of communication which is done in every corner of the world. There is a variety of communication depending upon the kind of information that a person wants to deliver such as:
Verbal Communication
Non-Verbal Communication
Written Communication
Active Listening
Visuals & Graphics
But in this blog, we more focus on the written communication that an expert writer applies in any field. Technical writing is a form of writing in which complex information is written accurately.
What is Technical Writing?
Technical writing includes a one and only goal that is very specific to the topic that you are discussing. It includes executive summaries and reports. This type of writing is mostly used in the area of
Information Technology
Software Engineering
Production or Supply Chain
Aerospace Field
Bio-Technology
Finance & Accounts
Expertise of a Technical Writer
A person who writes these kinds of writings is called a technical writer. Technical writing has many benefits as it provides a detailed explanation of complex devices or topics. So, if you want to become an expert in technical writing you must focus on these points as discussed below:
Understandable Info
The main goal of technical writing is to make sure the information is understandable to the layman.  The format of writing involves transparency so, that a reader will not have any kind of problem in reading and understanding the procedures of any technical device. The quality of a technical writer is that he explains his work in detail to increase understanding. 
Error-free Writing
The main task of a technical writer is to make sure that the information is totally accurate. For this, you must avoid the common mistakes in punctuation, spelling, capitalization, or grammar because it makes your writing unworthy for readers. That's why it is essential to proofread your content and check the grammar, spelling and structure errors to avoid any embracement.
Clear & Concise
This type of writing is very clear that explains ideas in a precise way to save readers time. It also helps the writer to include all knowledge of a concerning topic in a paragraph. The points that make the technical writing presentable are titles, stating goals clearly, brief stories, and your complete plan of what you want to write. So, its main purpose is to make the work easy.
Add Fresh Content
In technical writing, the information must be current and updated regularly about the concerned topics. He must know the attributes of quality content so, he can find the latest and appealing info. Also, he should have a piece more knowledge than the reader.
Technical writing is extensively used in the IT world and providing guidelines about training. If you follow these little tips while writing then it makes your readers more focused and they can understand anything soo smoothly.