Home » General Articles (Random Topics) » How to Copy & Paste an Image URL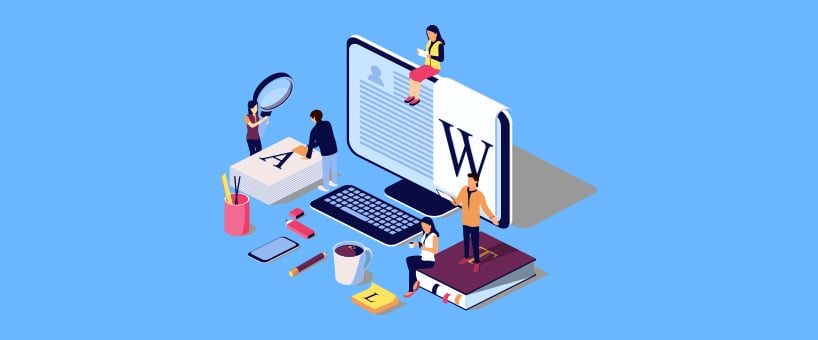 February 6, 2019
There are billions of pictures over the internet, but only some catch the eye. These pictures can be downloaded easily but what if the resolution isn't good enough to completely take over your desktop screen when you choose it as a wallpaper. The reverse image search by DupliChecker will help you look for similar images, and you can easily find the resolution that fits the screen.
Even if it's an item you want to buy but can't find a price that matches your budget, let reverse image search find on how many sites is the item present, and hopefully, you will find it in a reasonable price. Image finder can search for images similar to the one you like in databases of search engines.
A URL or call it Uniform Resource Link is the location of the picture over the internet, this address will help image lookup tool to fetch the image from the given address and will help you find more of the same kind. If you are using Google's browsers Chrome and Firefox, or Apple's Safari, then you have two easy ways to copy the URL of the image.
The first way
is by right-clicking the image and looking for a "Copy Image Address, Copy Image URL or Copy Image Location" option. The menu below is from Google Chrome, and you will find the Copy Image address option by right clicking on any picture. When you are done, all you have to do is head to the DupliChecker's reverse image search tab, look for a search box where it says enter URL and paste it by either right-clicking in the field and selecting paste or by using short cut keys for it which are CTRL+V.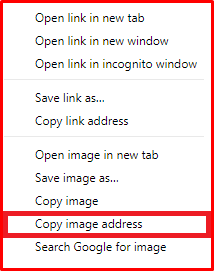 Sometimes people accidentally don't copy the exact address of the picture, so If you are aware of the image extensions, you can check it by yourself easily just to be sure if the address you entered is the correct location of the image or not. All you have to do is look for an extension at the end of URL like:
.JPG, .PNG, JPEG are the most commonly used image extensions over the internet so if the address you copied looks something like that then it is the correct one.
The second way
is by opening the image in a new tab which will allow you to copy the address from the URL bar of the browser. All you have to do is select the whole URL by triple-clicking and then right click on it to choose copy option and paste it in the URL field of the tool with the same method we used in a first way.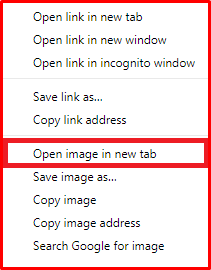 If you are using Internet Explorer, then you will need to follow these steps to copy the link of the image:
Right click on the image
Choose Properties
Find the Address (URL)
Highlight the whole URL by holding left-click and dragging your cursor
Right click on it and select Copy or use the shortcut key Ctrl+C
Paste it in the reverse image search "Enter URL" field and you will get to know how to reverse image search