Home » Preference of Reverse Image Search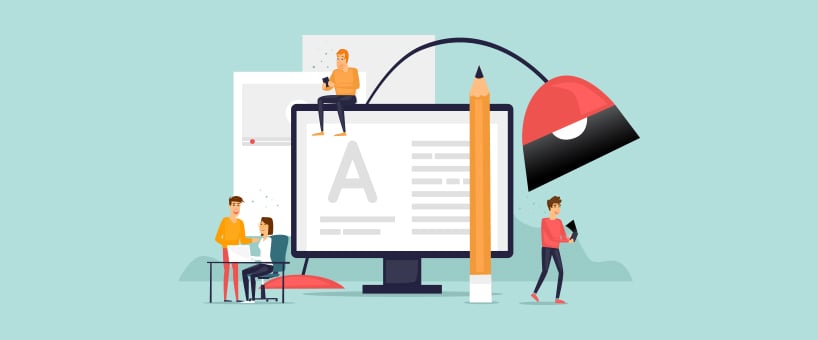 July 4, 2019
Why Should We Prefer Reverse Image Search?
Ann Smarty is one of the first SEOs who invented the term
"Reverse Image Search."
Today, many businesses and companies are using this search engine, but once you have learned their importance and way in which this search engine works, it would become your first and foremost strategy all along. In short, it is the best way to track all the related images on the web.
Likewise, it provides an excellent opportunity for marketers as well as for the readers who are looking to enhance their knowledge.
The Functioning of Reverse Image Search
In many situations, reverse image search has been done on Google, but there also are many other tools. On Google, you should bring your special attention to search by image instead of text. Quite simple is the way:
Go to the Right-hand corner of your Google page.
Click "Images."
Title of the search bar will change to image search.
Upload your desired image.
You will get all the related images of your search
Reverse image search gives a much better outcome than search by typing a text. Reverse image search However, to understand the working of this tool is not quite enough. One should become familiar with the significance of this search engine too. Following are the fundamental strategies which could be quite beneficial:
Find identical content
Are you afraid that someone is stealing your images and content? If yes, then not to worry about it. You can find where else your actual images are appearing online.
This tool would be the frequent and quicker way to accomplish your searches for duplicate content. Meanwhile, it seems too much worthy in identifying, even if you are duplicating images mistakenly. If someone asks you to publish an article on your blog, always use a reverse image search engine to make sure that either the content is duplicated or not.
Find the actual source of an Image to maintain linking
Surely, if you want to use this tool in your articles, it would be a great way of finding the actual source of an image. Frequently, another website will get a link back in an article because the author expected the image belonged to that company.
Unluckily, it's not usually an accident that an individual or a website steals an image from another website and then claims it as their own in order. If it is so, it means that you would be giving a worthless link to the wrong business, which can also lead you in trouble.
Trace people linking to your actual images
Indeed, this is the best way to find a person who is linking to your images without acknowledgment. It will assist you to discover articles where your image or screenshots are used. You can go through the article to check if there is any link back to your original post with that image, and if not then reach out and ask for credit.
The Takeaway
Reverse image search is likely to be made a part of your daily routine plus it is a fantastic technique to know that who is sending you a stolen image (or he is stealing your image). It shows a quick and user-friendly response. Users can make the most of reverse image search by using it for various purposes. For example, one can track where its images are being used on the web. in short, it is useful and quick method to locate duplicate resources on internet.
Clever use of image search engine
It used in a variety of fields. If you choose to hunt for your required search by text, it seems to be quite difficult in finding the accurate results because the browsing page returns you a lot of unrequired information.
In a situation like that, reverse image search can come to your rescue and give the required results. For instance, you can use the tool to find a studio or apartment, labels of unlabeled products, celebrities' information, verify social media profiles and posts, trace higher resolution images, recognize, classify plants and animals, and much more.