Home » How to Convert Your Files in The Desired Format?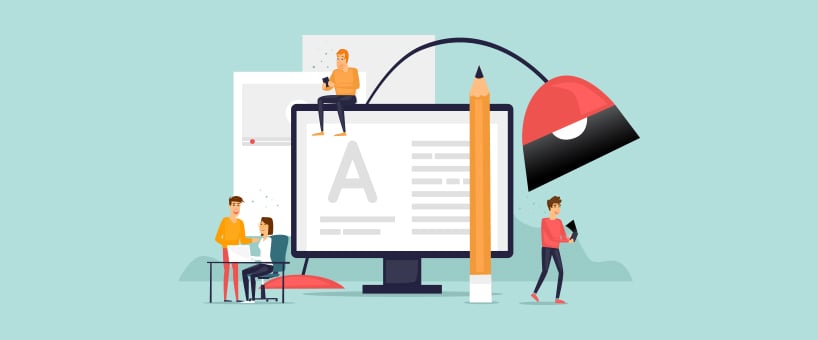 September 16, 2020
We are living in a digital world where you can get access to many online platforms to find appropriate tools that can assist you in writing high-quality content. You may also have used many document formats to manage and share information. Each document format usually has some advantages and some limitations too. The document files enclose different data types for adequate storage and presentation, which makes it easier for people to understand the nature of the content of that document file. For instance, the JPG format clearly denotes that the data is in image form.
Various Formats of Documents
However, keeping the document in various formats also requires some additional efforts from your side. People have to install multiple applications on their devices to run these different document formats, which require a considerable amount of space for their hard drives. But, it becomes essential to create various formats files for the same information as you might be asked to share that information in a particular format.
Online Document Converter
So, instead of writing all the content again by yourself, it is recommended to use an efficient online converter that can assist you in turning your documents in the required format. Writing all the content by yourself is not only a hectic and tedious task but also requires a massive amount of time and effort from your side. But, you don't need to go through such hassle anymore, as some efficient online tools enable you to convert your documents in the desired format within no time.
Word to PDF
For example, the Word is considered as one of the most popular formats for creating and editing a document. Still, this format is not recommendable for sharing a paper due to its inconsistency. You may get different formatting of a Word document after sharing from one device to another. On the other hand, PDF is one of the best formats for transferring information from one device to another without disturbing the quality of the document. So, if you want to convert your word format into PDF, then you don't have to write all the content again in a PDF as you can turn it directly by using an online word to PDF converter.
Now, let's discuss some other PDF tools that can be used to convert your files from one format to your desired format.
PPT to PDF
If you are a student or a teacher, then you have to make presentations often to explain your ideas or information with others. The PowerPoint presentation mostly contains images, text, hyperlinks, and graphs, which might get disturbed while sharing from one device to another. That's why the best approach to overcome this severe issue is to convert your PPT file to a high-quality PDF.
An online PPT to PDF converter allows you to turn your PPT files into PDF without disturbing the design or structure of your presentation. Additionally, PDF format assists you in making your presentations secure from any third-party access by giving you the opportunity to apply a password on it. So, the conversion of your PPT file to PDF will save you from any privacy issues, and an online PowerPoint to PDF Converter is the best way to perform this document format conversion.
JPG to PDF
Pictures have become an essential part of our lives, as people use photos to relive their past and to recognize people. The images are also a significant form to convey your emotions, ideas, or feelings to other people. In this world, where almost everyone is using social media to, the role of images has become more vital.
Most of us know that JPG is considered one of the best formats to store and share pictures and widely used all around the globe.
However, this format has a limitation that you cannot insert any text or graphs in your JPG file. So, if you want to include some information in an image, it becomes inevitable to convert it into some other document format. Therefore, you can convert JPG files to PDF online for inserting additional information with your pictures in a single file.
To Sum Up
We mostly have to deal with many document formats in our day to day office and academic tasks, and we often find it challenging to see all the required features in a single format. So, the best way to convert your document in the desired form is the use of an online converter. The efficient online PDF Converter allows you to turn your documents in the required format without installing any application on your device and provides you with accurate results within no time.