Home » Content Writing Tips » Writing Cover Letters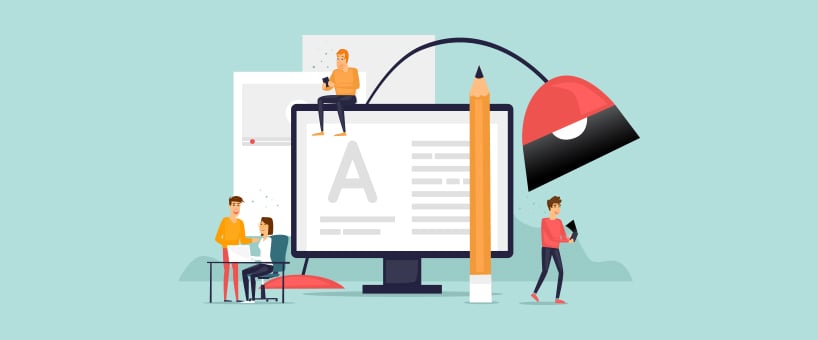 August 18, 2012
Cover letter is an important document and a key part of your job application to convince prospective employer. It is great opportunity for jobseekers to highlight additional information to standout in crowd therefore it is necessary to accompany a well drafted cover letter with resume. It is a summary of your qualifications, achievements and previous job experiences therefore it should be well formatted.
Only a well formatted cover letter can convince potential employer to scan your resume. It is a surprising fact that job seekers often ignore the importance of cover letter. Lots of candidates are failed to write the cover letter and only submit their resume. Strong cover letter with job application can really help a candidate to stand out in the pool of candidates. Considering the importance of cover letters, it is necessary to know how to draft a perfect cover letter. Writing cover letters is not a difficult task therefore today I will share some important steps to draft a convincing cover letter:
Adopt Standard Format for Cover Letter
Cover letter is one page summary of your qualifications, achievements and whole professional history. It is professionally acceptable way to introduce yourself against the vacancy you are applying for. It serves as handy list for recruiters to get information about candidate. You can mention some highlights of your professional career.
Do Not Repeat the information of Resume
Cover letter should contain the juicy highlights of your resume instead of repeating the information of resume. You can mention those details that cannot be included in the resume. You can include your major accomplishments, recent experiences or anything else relevant to this.
Do Not Beat About the Bush
Do not just fill the letter with details as it can be wastage of time. Highlight all details in attractive manner to persuade reader to read your cover letter as well as resume. In the first paragraph, state the reason of writing cover letter and at the end of letter write your expected actions and request for meeting or interview for further discussions.
Talk About the Organization
Before tailoring resume and cover letter, conduct some research to collect information about products and services of organization. Tell them that why you are impressed with their services and why you wanted to get employed in their organization.
Provide Evidences of Your Attributes
Read job description properly and pick up maximum five qualities required by employer and match them with your attributes. You can mention some projects that you had handled during your previous employment (if you find them perfectly matched with the requirements of employer). You can write as "I have worked as sales manager for ten years and had handled lots of team projects and with the help of my strategies I had increased the profits of the organization." Try to provide a reason to recruiter to call you for interview.
Be Specific and Brief
Try to be as brief and specific as possible to attract the attention of recruiter. Include job related experience and skills in the resume to portray perfect picture in the eyes of recruiter. Make sure to keep cover letter as brief as possible.
Keep It Free from Errors
Proofread your cover letter more than twice to keep it free from all logical and grammatical errors. Do not forget to sign it after taking its print out. This may seem old fashioned but it is still necessary for authenticity.