Home » Top 4 Must Use SEO Tools for Enhancing a Website's Ranking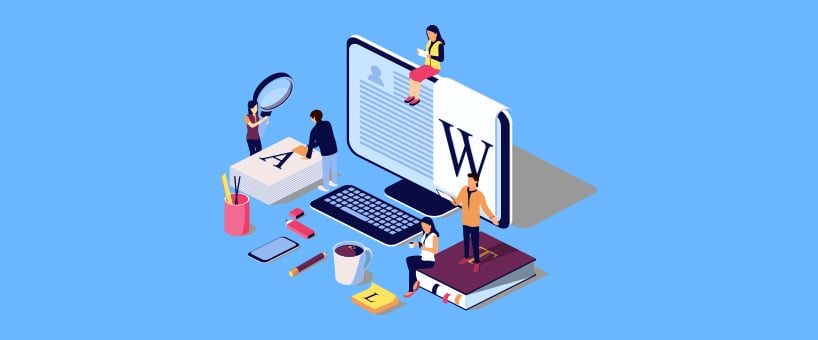 October 22, 2019
Search Engine Optimization works as oxygen for any website. Cut off on oxygen supply, and your website will be suffocated. Just like the human body needs oxygen to breathe, a website's uninterrupted existence on search engines is reliant on its SEO.
Many webmasters have a misconception that search engine optimization is a one-time chore. However, the reality is entirely different. The algorithms involved in SEO keeps on evolving, and websites must be updated with these changes recurrently to avoid droppings in search rankings.
Keeping an eye on SEO might seem a hectic task, so you must be wondering what could be the smartest way to adapt these changes.
Well, you should be aware of the existence of several SEO tools that can assist you in making optimization a piece of cake for you. In today's blog, you'll learn about the top 4 SEO tools that can become your helping hand in enhancing a website's ranking.
Keyword Density Checker
Keywords play a massive role in getting your site a high rank on SERP. If you're eager to find out how your competitors are getting a higher rank, you can run the keyword density check for analyzing the targeted keywords used by them. After examining those keywords in detail, you can update your website's content accordingly.
This tool will also assist in figuring out whether content writers properly follow the keywords' density, or they have done overstuffing. A few years back, overstuffing keywords was a hack to get a top rank in result pages.
But today, search engines have become smart enough to differentiate between a perfectly written and keyword-stuffed content. And, there's no way you can get away with overstuffing of keywords.
Backlink Checker
Purchasing backlinks is one of the shortcuts that you might have used for manipulating your site's ranking. By doing this, you aren't doing any good for your website, as it would be de-indexed by search engines sooner or later.
You shouldn't focus on the quantity of the backlinks as Google prefers the sites that have quality backlinks. You can use the backlink checker tool for auditing the backlinks that can damage your site's ranking.
Plagiarism Checker
The content published on a website should be of high-quality. You might have heard about that hundreds of times, and yet we couldn't emphasize it enough.
Along with it, the material should not be copied from any other available source on the internet. If your website contains plagiarized content, then it can lead to severe damage to your site's SEO and credibility.
To avoid the occurrence of plagiarism, you can use a plagiarism checker tool before uploading content. If plagiarism has been detected by the tool, you can make changes to the text and make sure it is 100% original and unique before publishing.
Remember, Google admires and loves the fresh content, indexes it faster, and gives that webpage a high rank. Therefore, you must focus on the quality as well as the originality of your content.
Image Compressor
The loading time of a site is one of the crucial SEO factors that should be improved for enhancing its ranking on search results.
Google primarily focuses on ranking those sites, which give the best user experience. And if you want to optimize your site's loading time, then you can use the image compressor tool. This tool can be used for reducing the size of images without affecting its quality. The size of the images has a significant impact on the loading time. Hence, by compressing the pictures, your site's rank on search engines will improve as it will become more user-friendly.
Conclusion
The digital environment is dynamic, and it keeps on changing rapidly. Thus, it's essential to keep checking the SEO strategy of your website and optimize it according to the newest algorithms. You can access the tools mentioned above with duplichecker.com, which is providing the safest platform without charging a penny from its users.
There are several other SEO tools on our website that can help in enhancing your website's ranking. We will shortly come up with a new blog in which those tools will be discussed in detail. Stay tuned!