Home » The Essentiality of Keywords in Digital Marketing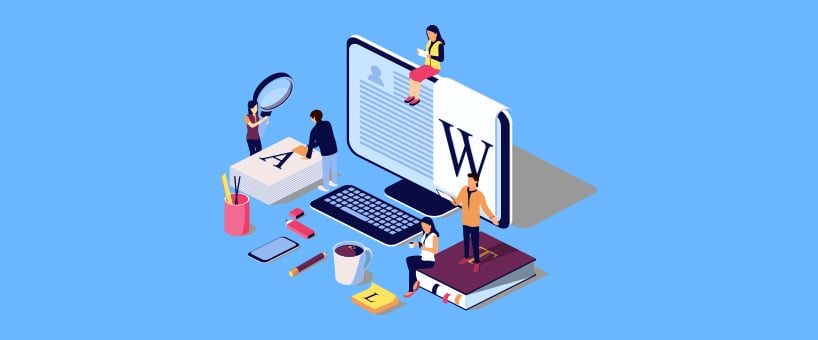 September 6, 2019
Every SEO professional is well aware that great content is the magic stick to drive organic traffic to the website. But you might know that the topics that are mostly searched by people are not the prominent one.
Quality content not only helps to rank in the search engine result page but also let your visitors become potential customers.
So, to craft amazing content, you will need to have a keyword with a high organic search.
If you are working on the same niche for a while, now you might have an idea about the most relevant keywords, terminologies, and phrases that are widely used by people to look for those products or services.
But the keywords with the high search are more competitive, and it becomes difficult to rank them.
You need to bear in mind when we are talking about the essentiality of keyword; it means explicitly SEO keywords. Search Engine Optimization is nothing without the appropriate usage of keywords. So, it is essential to grab the attention of netizens to make sales by optimizing website with keywords and related search phrases.
Keyword Research
The mantra to run a successful online business highly depends on the way you conduct your keyword research. Below you will find some key points that are inevitable to track the performance of your keyword research.
Create the First Draft of Keywords
All you need is to start thinking from the visitors' standpoint. You will be able to figure out the relevant keywords that need to be used to attract netizens and convert them into potential sales.
Use Keyword Research Tool
There are plenty of keyword research tools available online; some of them are free, while others are paid. These tools are helpful for you to manage and take an overview of your first drafted keywords list. You will get to know which phrases are the best that can have an excellent synchronization with the netizen's search patterns.
Shortlist Keywords
It is highly essential to shortlist your keywords, so that you may focus specific keywords rather than getting into trouble by using keywords that are not that essential for optimization.
Use Long-Tail Keywords
Since last few years long-tail keywords have gained significant importance, do the changes in user searches. People are now more likely to ask questions to solve their problems by entering queries into the search bar of search engine. It is true for every niche, and you have to work on this aspect more consciously as it is also highly crucial for voice search patterns, as the ratio has increased due to the rise of smartphones.
Placement of Keywords
Content Marketing is based on the way you place your keywords. It is essential that you sprinkle your targeted keywords throughout your content with an appropriate ratio. The question arises over here is that what is the appropriate ratio of keywords that needs to be used?
Well, different SEO experts have different opinions about the density of keywords, but you need to make it more organic. The average ratio is 1%, if your word count is 600, then you have to place the keyword in the content for at least six times. It will not be harmful, and you will easily target the user. But better it is to go with the flow, do not stuff the keywords forcefully.
Keyword Rank Checker
It is more than necessary for SEO to target the right keywords, make them rank in Google Search results, and check their ranking position. Internet is swamped with keyword rank checker tools; you can opt for anyone of them. These tools will make it easy for you to track the ranking of your targeted keywords. For a better understanding of keywords, you can read our complete guide on Keyword Research.
Conclusion
SEO is not an easy job; there is a possibility that all your hard work can go in vain if you are not using the right strategy according to your niche. So, before starting your camping draft an effective strategy that can drive traffic and make your digital marketing campaign effective and efficient. Make an onsite page checklist that can help you to achieve all your targets zand goals; it is highly beneficial for beginners in particular.
For more information, please visit this site: https://www.duplichecker.com/seo-keyword-tools