Home » Actionable Short Guide for Keyword Research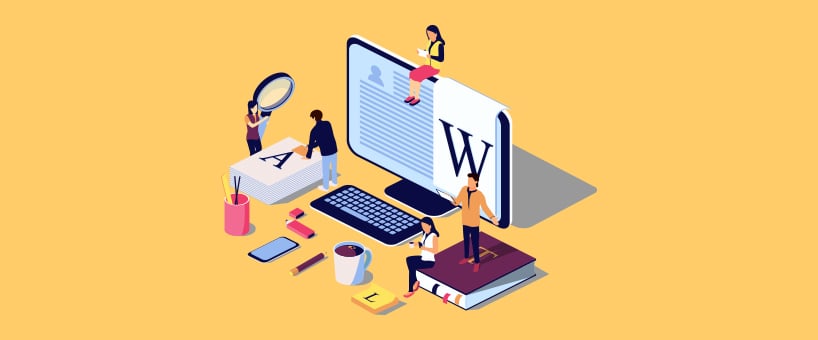 September 17, 2019
You might be in search of different ways to increase your site visitors. But before anything else, you need to know the relevant keywords related to your niche, necessary to attract your target traffic.
Amazingly, Google has enabled us to conduct thorough keyword research by providing Google Keyword Planner. But keyword Planner is losing its reputation because instead of showing exact monthly searches of a particular keyword now it is displaying a vague range of searches.
However, you can get the feature back, but you have to pay for running the AdWords campaign to get access to the results.
But there is no need to panic because the tool is ridiculously amazing and can give you a lot of advantages. It is because the tool is providing incredible keyword suggestions that you will never come across anywhere else.
Keyword Ideas
It is crucial to think about different keyword combinations that can work out best for you. Along with that, you have to come up with a detailed list of keywords, as the keywords are very essential in digital marketing. However, you must bear in mind not to add anything which is abstract or the user is not searching. Instead, you have to synchronize your keywords with the user search. 
Analyze Keywords Used by your Competitors
You can also check out the keywords that your competitors are ranking for. It's like a cherry on the top; your competitor might have performed the strenuous work of keyword research. All you have to do is to have an in-depth look; what keywords they have sprinkle out in their content. For this purpose, you can use SEMRush or Ahrefs to conduct competitor's analysis.
Keyword Research Tools
You can use different keyword research tool for the research. There are free as well as premium tools for this purpose. The most commonly used is Google Keyword Planner because it is not only free but an authentic resource to research for your targeted niche. Along with the free ones, there are premium tools as well like SEMrush and Ahrefs; which you can use for the same purpose.
Keyword planner does not ask for any charges until you have to run an AdWords campaign. You can get access to all the features without paying a single penny. The tool will help you out in choosing relevant keywords according to your topic. The suggestions by the tool are worthy enough to use in the article, blog, or on your site's general content. Along with that also make sure to add LSI keywords, which are important for creating relevancy.
It is a premium tool that can help you out in generating keyword ideas for the topic you are writing about. It will let you have a look at the keyword monthly search volume. But for accessing all the features of this tool, you have to pay a few bucks. And believe me, it's worth paying for this tool as it stands out in the market.
It is also a premium tool for SEO purposes. But mostly it is used for link building purposes of fetching enough information about other sites for guest posting. But they are also providing the feature to conduct keyword research and also shows the organic competition level on every particular keyword.