Home » Reduce Image Size Without Damaging The Quality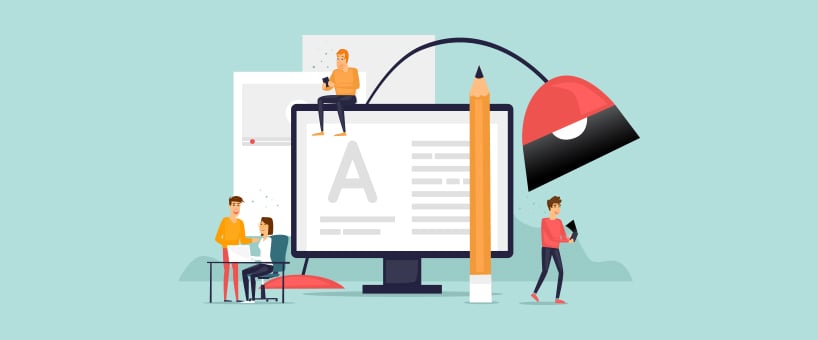 April 18, 2019
Image Compressor: Reduce Image Size Without Damaging The Quality
Image compression is one of the most famous terms used these days, especially in the area of web development. Compressing pictures means to convert the large sized images into their minimum size without degrading the quality of the photo.
Image compression can be achieved in various possible ways. The most convenient solution is to use an image compressor, which is a phenomenal tool. By putting an original sized image into it, you in return get a compressed picture with perfect quality.
Also, compression of images is something that allows you to optimize pictures can be achieved. Optimizing images on the web is a procedure of delivering high-quality photos in the correct format, dimension, size, and resolution while keeping the size minimum.
Importance of Image Compression for Websites
Just like text content, uploading pictures on your webpage is also very important and has a lot of worth. You must have heard, "An image is worth a thousand words.". Adding pictures along with your written content can make your site even more appealing and helpful to users. However, posting large images in their actual size is not a good idea as it can negatively influence the website's performance.
Through changing the size of pictures into a smaller size can be helpful in various ways:
● Enhance Page Load Speed
Page load speed refers to the amount of time which is taken by a particular webpage to load completely. It depends on many factors from your page hosting to page design and layout. The users love websites which loads within 2-3 seconds. So, if you post a lot of graphic content including compressed images, that will undoubtedly improve your website speed. It will enable your site visitors a faster experience which further would attract more users to your services.
● Makes SEO Ranking Better
It has been made clear that the loading speed of a page is also taken under consideration while deciding the ranking. Search engines like Google also do not like the sites which provide users with slow experience. Getting a better search engine ranking is a factor which is most significant for every webpage owner. Thus, it can also be improved by posting images after compressing the images as the load speed of your web page is a factor which can lead your page to become a top-ranking site.
● Increases Conversions
The website conversion rate is a ratio of visitors to your page that visits your site, sign-up your newsletter and buys a product/service from your site. If your search ranking has enhanced so it means that you can capture the attention of more users and might get more conversions. The loading speed of your page is directly related to conversions as well as ranking.
● Advantages of Compressing Images
Using an image compressor can not only positively impact your website, but you can also get many personal benefits.
Size of the images gets compressed, so it means that now you can save your storage space. Instead of 10 original sized photos, you can store 50 compressed pictures. You can use your memory storage or hard drive for saving more pictures.
When you host a website with images, mostly you also have to pay for storage along with the amount of data server receives and sends over a particular period. Hence, you can save more compressed pictures to your audience without paying more for the used bandwidth of your site.
By getting compressed images from the image compressor can assist you to transfer pictures in less time. You might have observed that if you try to send huge sized files via electronic mail that might take a lot of time to get loaded. The similar case is with images, so it is better to reduce the size of pictures before sharing online. This will significantly reduce the loading time for images time of the image files.
The best image compressor tool that I've used is freely available at Duplichecker.com. You can either try it or any other tool easily available on the internet.