Home » Content Writing Tips » Guides for Authors & Invention Strategies for Writing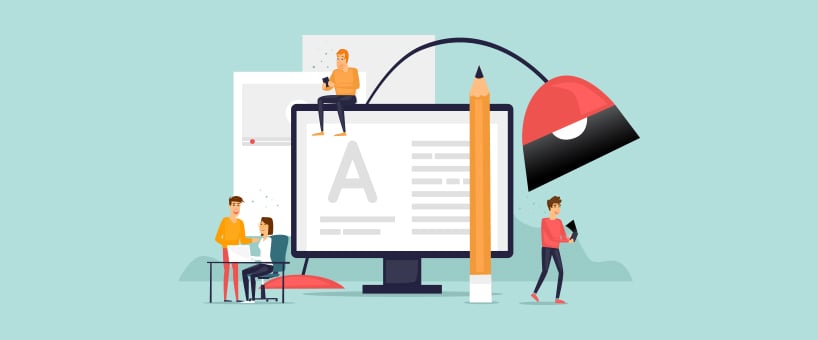 April 1, 2021
In the writing process, structuring the ideas in points or in paragraphs is very important because it helps the reader to understand. The writer needs to focus on the behavior, culture, or perception of the audience. It is better for the writers to sit lonely when planned an article to think about the topic which is interesting and easy to write.
Guidelines For The Authors
Following are the guidelines which help the authors to generate different constructive ideas before writing anything:
Before starting the process the author must know about the reason for writing and should aware of the target audience The purpose and the audience is the most important aspect of any research because it attracts the reader.
The writer should be very particular about the due date of the project and schedule for writing.
The students should organize all the ideas and information in an organized way with a graphical view for easy understanding.
Idea generating is a very crucial moment for the writers because at this point they used to be in the position of forgetting the ideas at any time due to any barrier like the language, noise, etc.
The author must plan the easy in the understandable structure like introduction, conclusion, and body.
Freewriting and brainstorming are very essential for the writers because in this way the writers can get new, unique information regarding the topic.
Experienced writers used to take a lot of time while writing because undergoing the writing process consumes much time of the writer.
After doing this prewriting the author should re-analyze the journal regarding why this topic is very necessary for me, its relation with my field, etc.
Invention Strategies for Writing
The audience wants to read a very valuable article that is why writers must go for some strategies that make their work more interesting. Invention strategies are very essential in the writing process to avoid mind blocking while writing. Following are the names of the invention strategies which the writer can hold:
Clustering
Listing
Looping
Dialogue
Mapping
Outlining
Reading & thinking
Question & Answering
Journaling
Observing
Consultancy
Visualizing etc
These are very helpful for generating valuable ideas regarding the topic. Also, many other activities come in the invention stages like the selection of topic, idea exploration, and organization of the information. If organizations want to introduce something new go for employees' invention strategies because in this way they can get a new and unique idea.