Home » Images Role to Make Website Popular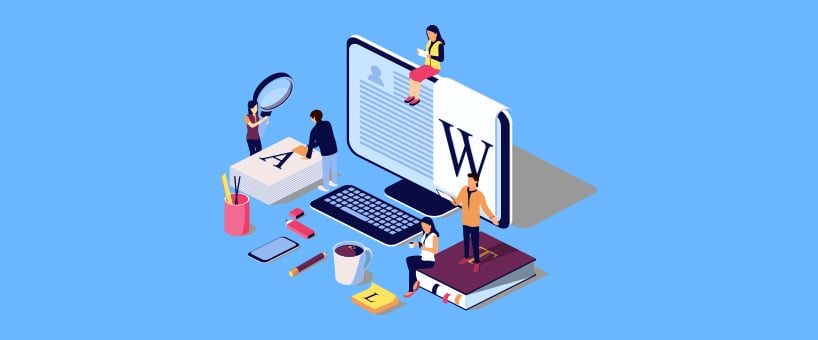 May 16, 2019
Images play a Crucial Role to Make a Website Popular

Google has modernized its guidelines about image postings, and it is a huge enhancement. The upgraded versions give you actionable details that will help you to get better image rank, develop them voice assistant friendly, create them in a way to appear in top results, and generate more traffic to your page. This upgraded version has many things to offer.
SEO Tips for Image Search
Search by image is used commonly in today's world. Hence, along with your content, you must keep the focus on SEO of images as well. Google itself has generated some helpful SEO tips for image search. Let's go through the actionable takeaways:
Optimize picture placement
This refers to insert pictures in such a manner that written material which is related to the picture is nearby. The text about the image will entitle Google to understand details about the image. Entering a caption is one of the best ways to implement this. Along with it, inserting a crucial picture near the top of the site is another best tip you can follow.
Give high-quality context
You must ensure that the photos are contextually related as the written material of the article would influence the way Google will interpret what the picture comprises of.
Develop high-quality and informative websites
Google contemplates the quality of articles during the process of image ranking. By producing a meaningful snippet of your content, you can relate your page article with the picture content.
Build device-friendly websites
Recently Google dictated that most users perform a reverse image search in mobile devices. This indicates that it is significant to become mobile-friendly as it will allow you to gain a better rank and increase the number of visitors to your page.
Make quality URL structure for your pictures
This SEO tip is an interesting one. Google also divulged that they utilize the name of the file and its path for the better understanding and rank accordingly. This is one of the real ranking factors which Google has shared with the users.
For instance, if your pictures comprises of several types of products then rather than entering all into a single sentences like "/pictures/"file, you can instead break them into small pieces to develop an organized structure of the pictures like /children/ and /women/ in order to manage the images of women and children clothing.
Technical Image Search SEO Advice
Other than the ones mentioned above, there are some technical image search SEO tips provided by Google for the high ranking of images and websites. Here are some of them:
Check the Title and description of your page
Google approves that as a part of its image search algorithms it uses the meta description along with the title element. This does not indicate that these are one of the ranking factors. The role of both of them is restricted to produce a snippet which enables visitors to decide whether to click or not.
Google states that:
"Images on Google automatically creates a snippet along with a title to explain each result in the best manner possible. Moreover, we also generated the pictures according to the queries of visitors. We also use various sources to find specific details, which included meta tags and informative details in the title."
Insert structured information
This is another exciting feature added to the new support page. Structured data is significant when it comes to producing results. Furthermore, though it is not quoted particularly in the support page, everyone is familiar with the fact that structured data or information are also relevant in the voice-assisted search which these days are a crucial area of the search. Now the feature of Google's voice assistant is installed in more than 5000 devices.
More Image Search SEO Advice
As user preference for search by image is on its peak these days, you must learn the most of it to gain more popularity. Google completes its support page by mentioning the SEO tips related to image search given down:
Optimize the size of the image for the speed of your site.
Insert informative captions, titles, file names, surrounding material, and alt text.
XML image site map is recommended.
Optimize the images of your page for sharpness.
Safe zone your Search SEO: keep the adult material into a separate image document.