Home » AI Insights » How Can Digital Marketers Use ChatGPT? [Top 11 Use Cases]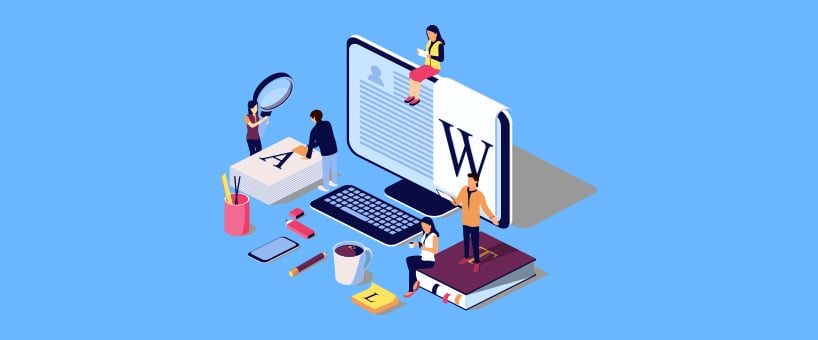 August 17, 2023
ChatGPT! The word every digital marketer knows. But most marketers need to learn how this great tool can help them.
Many only think that it is a content creation tool. So, they only utilize it for that purpose. However, ChatGPT is a lot more than any AI writing tool. It is a complete marketing tool that can help digital marketers quickly perform many hectic and time-consuming tasks.
Moreover, ChatGPT and GPT4 are both capable of helping marketers create outstanding digital marketing campaigns, provide accurate data, and solve multiple problems that marketers may face handling their campaigns.
If you want to learn how to utilize this incredible AI tool perfectly, this article is for you. It can help you know the best 11 use cases for ChatGPT and GPT4 that can revolutionize your marketing campaigns and generate a better ROI (Return-On-Investment) than you are thinking of.
Top Use Cases of ChatGPT for Digital Marketers
With time, people are exploring the abilities of ChatGPT. At first, people thought it was like other AI writing tools. However, gradually people realized that it was something extraordinary. Let's look at what it has in its bucket for digital marketers!
1. Create a Lead Generation Strategy
Usually, most people go on ChatGPT and ask it to generate a lead generation strategy. However, most need help to get the right ideas from this AI tool. The primary reason is that they must provide the necessary information to ChatGPT. Your input or prompt must be accurate and elaborative if you want the best output. Otherwise, ChatGPT won't be able to analyze your needs and provide the best possible answers.
For example, instead of "Create a lead generation strategy for my eCommerce store," you should guide everything about your business, your end goals, and what kind of strategy you want it to create. The best prompt for this purpose is "Create a lead generation strategy for an online business. The business sells online clothing in Perth, Australia. The targeted audience is millennials with a great fashion sense. And lastly, we want to enhance our reach in the local community."
2. Search Engine Optimization
SEO is one of the most crucial parts of digital marketing. It helps businesses grow in the digital landscape and generate tons of leads from the internet. In most cases, SEO is more impactful than all other marketing platforms combined.
If you need to learn more about SEO, ChatGPT can help. It has emerged as one of the most complete and best tools for SEO. From Technical SEO to On-page, Off-page, and Local SEO, ChatGPT can help marketers manage almost all tasks.
Here is how ChatGPT can help with SEO:
With ChatGPT, marketers can get tons of blog post ideas
ChatGPT assists users in generating meta titles and meta descriptions
It creates outstanding outlines for informative content
It generates product schema
It helps users know about FAQs and also provides their answers
It provides valuable keyword suggestions that writers can sprinkle into the content
Those who have learned to use ChatGPT for SEO now only use a few other expensive tools as they now have free and the best tool at their disposal. Moreover, it is also easy to use for everyone. All it needs is detailed and accurate prompts to perform any task.
3. Writing Marketing Emails
Emails are one of the essential elements of digital marketing. They can help you gain new and retain old customers. Moreover, it can help companies attract a wider audience and help them learn more about the company, its products, brand values, and promotions. In short, emails are essential for brand awareness.
However, writing compelling and worth-reading emails isn't child's play. Even many experienced writers need to learn how to write awesome emails. That's where ChatGPT can come in to assist them.
With ChatGPT, anyone can create professional emails for the organization's internal and external audiences. If email writing is bothering you, ChatGPT is a tool to try. ChatGPT can also help you personalize the language and tone of emails. For example, if your brand is known for its playful tone, you can ask ChatGPT to use that tone to write your emails. In short, no matter what your needs are regarding emails, ChatGPT can address all of them.
4. Data Analysis
Creating a successful marketing strategy always requires data analysis. The data suggests which strategy can help you generate more leads and sales. That's why many marketers purchase data analysis tools to analyze data and make informed decisions perfectly. However, they can save money if they utilize ChatGPT or GPT4.
Data analysis is an excellent feature of ChatGPT. Usually, many people don't know about it. However, it can perfectly analyze and interpret data to create better marketing strategies. Whatever data you want to analyze, upload it and ask the ChatGPT to analyze it. It will quickly analyze the data and provide valuable suggestions so you can understand it and make marketing decisions accordingly.
Unlike other data analysis tools, ChatGPT suggests how to utilize the data to make better marketing strategies and get outstanding results. Moreover, it is also free to use. So, instead of using any other paid tool, use ChatGPT or GPT4 to analyze data and save time and money.
5. Market Research
If you are facing issues in market research, you must know that ChatGPT can also help you with it. With ChatGPT, you can analyze the existing market as you can find your competitors with this tool. Moreover, you can also analyze their strengths or find knowledge gaps with this tool.
Apart from that, ChatGPT also assists marketers in performing a SWOT (Strengths, Weaknesses, Opportunities, and Threats) analysis. SWOT analysis helps marketers utilize their strengths, cover up their weaknesses, avail opportunities, and minimize threats. Due to all these things, SWOT analysis is necessary for all digital marketers.
Additionally, ChatGPT is also used to generate an audience persona. ChatGPT can help companies gain valuable consumer insights, including behaviour, preferences, and trends. These insights can assist marketers in customizing their marketing campaigns to achieve a better response.
6. Assist in Public Relations Campaigns
In digital marketing, public relations are always a part of the process. Although it doesn't directly impact overall sales, it helps companies protect their reputation and foster brand loyalty. Organizations that focus on something other than public relations need help to build an emotional connection with their audiences. Moreover, sometimes they also find it challenging to maintain their reputation if someone tries to defame them.
Marketers need multiple online tools and strategies to maintain a company's reputation. Plus, they need to generate content for that purpose consistently. This is why many marketers have to purchase AI tools for PR practices. However, after ChatGPT and GPT4, they don't need to purchase any other product for PR campaigns. All they need is to learn how they can utilize these remarkable tools.
For example, with ChatGPT, marketers can write newsletters and press releases for their clients. Moreover, they can also analyze the audience's response to their content. It can also help them know the best PR strategies to maintain their reputation and build a solid relationship with a targeted audience.
7. Social Media Content Management
ChatGPT can also assist marketers and business owners in social media management. If you are a marketer and need more time to manage all the tasks related to social media content management, try ChatGPT.
Here are some tasks ChatGPT can perform to help you perfectly manage content on social media:
Generate tons of content ideas
Repurpose content
Improve the content language according to the targeted audience
Create a great content schedule
Help in writing captions
However, if you need to learn how to utilize ChatGPT in your favour perfectly, you won't be able to get anything from it. That's why you should learn to write great prompts. That's the only thing that matters in ChatGPT.
8. Content Ideas Generation
Digital marketers usually need help to keep up with the pace of the market. Although they are creative and skilful, they need help getting unique content ideas. They only have a few ideas for content, and once they utilize all of them, they have to do a lot of research for new ideas.
However, in the time of ChatGPT, digital marketers don't need to worry about content ideas. ChatGPT can provide as many content ideas as anyone wants. It can also give ideas that can revolutionize a digital marketing campaign.
You can ask ChatGPT to give content ideas to cover the knowledge gap and attract many visitors. It can quickly generate those ideas and take digital marketing campaigns to the next level.
Moreover, ChatGPT not only generates ideas for blogs or website content, but it can also generate ideas for ads, social media content, emails, marketing copies, newsletters, etc. So, get assistance from it and make your campaigns more diverse.
9. Ad Copywriting
After the development of ChatGPT, copywriting has become a lot easier for marketers. They don't need to brainstorm ideas for hours to write impactful copy. Instead, they can now do it in the blink of an eye.
If they have a solid idea about ad copywriting and have a great plan, they don't need to waste hours getting their copy ready. Instead, they can have it within a few seconds. However, those marketers who want their copy to do wonders online need to capitalize on their capabilities and experience and combine it with artificial intelligence. That's how they can get outstanding results.
Moreover, they must not be satisfied with ChatGPT's copy; they should modify it according to their audience, brand personality, and cultural values and give a personalized touch. That's how they can make the copy more fruitful.
10. Create a Marketing Strategy
Seasoned marketers undoubtedly possess a wealth of knowledge about their market, its trends, the audience, and many essential aspects of digital marketing. Nevertheless, ChatGPT and many other AI tools can produce more accurate marketing strategies than humans. The reason is that they are much better at analyzing and interpreting data.
Tools like ChatGPT use the latest AI algorithms to understand users' needs, locate trends, and analyze how they can make a profitable marketing strategy. If you successfully provide all the data to ChatGPT via elaborative prompts, ChatGPT can understand your needs and create a marketing strategy to generate tons of leads and conversions.
If you fail to write a detailed and explanatory prompt, you may not be able to get the right marketing strategy from ChatGPT or even GPT4. You must maintain the prompts, which are the most important thing while using ChatGPT.
Moreover, even if ChatGPT creates a successful and outstanding strategy, you should analyze it carefully. For example, you should go through the content schedule, content marketing strategy, platforms to use, and other essential things to understand whether the strategy is excellent.
11. Content Improvement
With ChatGPT, you can quickly improve your content language, tone, style, and structure. If you want your marketing content to capture your readers' attention, you can utilize this incredible AI tool. Just tell ChatGPT about your targeted audience, readers' persona, and your needs, and ask it to improve content accordingly. It can do it within only a few seconds.
Many content creators get a lot of assistance from ChatGPT to improve the overall quality of their work. Even if they don't like AI content, they still use ChatGPT to get some helpful recommendations. Surprisingly, ChatGPT provides tons of great suggestions to users and helps them make the content more impactful.
To Conclude:
ChatGPT is one of the best tools for digital marketers. It helps marketers perform a lot of tasks with ease. The best thing about ChatGPT is that it is effortless to use. No one needs to learn any particular language to ask ChatGPT to perform a specific task. They can give commands/prompts in their native language.
However, the biggest issue is that people must learn how to use ChatGPT prompts to achieve the desired results appropriately. It is imperative that ChatGPT understands users' needs and provides accurate or complete data when users are asked to provide prompts. That's why marketers must learn more about prompts to make ChatGPT more precise and helpful.