Home » AI Insights » 17 Interesting and Cool Things You Can Do with ChatGPT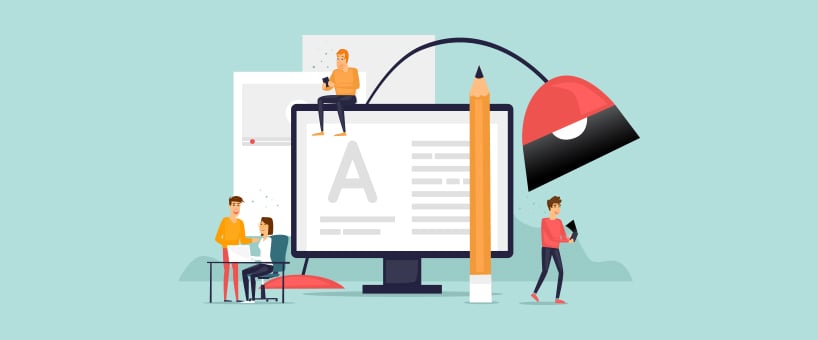 September 1, 2023
We all need to understand that AI is here to stay longer and will surely become an influential part of shaping different industries. Fortunately, ChatGPT has become the most popular and discussed AI tool, undoubtedly proving itself as one of the most incredible utilities.
Besides offering great assistance in finding information relevant to almost every topic, this AI chatbot has many unique and advanced features. For instance, you can ask GPT to tell you some jokes, etc. This AI chatbot can handle every professional task, like writing code, crafting an essay outline and many more cool things.
In this blog post, we will share a few cool and exciting things you can perform with ChatGPT. So, keep reading this blog post till the end.
15 Cool Things to Do With ChatGPT
Here are a few creative ways to use ChatGPT to make your life easier!
1. Brainstorm Ideas
People associated with creative fields like writing, graphic designing, etc., usually face the situation when the creative juice stops flowing. That's where ChatGPT can come to rescue you. In addition to providing you with the information you desire, the AI tool can also generate highly engaging and stimulating responses, which will allow you to come up with creative ideas.
Moreover, you can also use this AI chatbot to get valuable suggestions regarding your unique ideas. Furthermore, ChatPT also allows you to ask open-ended questions. The thought-provoking responses you get from this AI tool will help you expand your thinking and develop new ideas.
2. Learn a Language
Many of us love learning new languages. The most used way to learn languages is through online language learning applications. But ChatGPT has made this process a no-uphill task for all of us. ChatGPT lets you easily personalize conversations based on your knowledge, proficiency, and interests. This online facility provides an easy and comfortable learning environment without fear of being judged or embarrassed.
Moreover, the AI bot has a massive database of information related to different languages, accents, and dialects that will support you in enhancing your knowledge about any particular language. You can practice your writing and speaking skills in conversation with ChatGPT.
3. Create a Chatbot
Have you ever thought of creating your own Chatbot? I guess many of us might have thought of it but couldn't succeed in getting the desired results because of less knowledge and technical skills. But what if we say you can use ChatGPT to create your Chatbot? Yes! You can train this advanced AI tool on particular responses and integrate it into your application, messaging platform, or website.
Moreover, ChatGPT generated extremely natural and human-looking responses, making this facility incredible for developing a chatbot to manage natural conversations with your users. But, the question that might pop into your mind is how we can create a chatbot using this AI tool. You need to use an API to integrate the model into your website or app. However, it is essential to understand that you may need to give the training data to the model to make it know how to create responses against user input.
4. Serve as a Virtual Assistant
Are you looking for an assistant who can help you manage your daily meetings timetable and remind you of necessary appointments? If yes, then why not train ChatGPT? With this AI tool, you can easily create a virtual assistant.
However, you will need to build a custom application that can interface with the model. This utility will get user input in text and voice and generate responses accordingly. Certainly, the process of creating a virtual assistant is a complex and time-consuming task. However, it can provide a highly effective and natural interaction between you and your assistant.
5. Craft Appealing Social Media Captions
Social media has become the most influential medium in the recent digital world. People love sharing their pictures, videos, and other exciting content on social media. ChatGPT also supports taking your social media game to new heights. You can use this AI tool to generate compelling social media captions. The captions you generate will have originality and the capacity to engage your targeted audience. You can also use the output as an inspiration and modify it as per your preferences.
6. Generate Scripts for Videos
YouTube has become a prominent source of income in recent times. This allows individuals to earn a handsome amount of money by posting high-quality and exciting content on YouTube. However, the content you upload on YouTube should be flawless and highly attractive, which can engage your targeted audience.
ChatGPT serves you in writing better scripts for your YouTube content. Using this AI tool, you can quickly generate a script on the topic you desire to make a video on. Furthermore, it can use statistical data and other crucial information in the script that enhances its attractiveness and makes it more engaging for the audience. However, you may need to modify the generated script according to your particular style.
7. Unveil the Essence of Written Content
ChatGPT allows you to uncover the sole idea of any research paper, report or study, saving you from wasting extensive time learning the basic idea of the content. This amazing feature is handy for university students who go through various pages and journals without feeling intimidated. You can ask ChatGPT to elaborate on the thesis statement in a few words or paragraphs. You can also instruct it to give the information in bullet points.
8. Create and Fix Code
Are you interested in learning about coding processes? ChatGPT is the best option for you. This AI facility allows beginners to learn about the basics of coding programs. Similarly, it allows you to fix the bug in your written code, saving you from wasting hours. Certainly, the tool may not help you learn the process from scratch, but it can surely provide you with coding examples or suggest answers to most errors.
9. Get Suggestions and Advice
Having a person who can listen to you with complete attention is no less than a blessing. ChatGPT can be your partner in this regard. This AI facility is an excellent listener who can listen to you and provide an outsider's perspective on a sticky situation. You can also consult ChatGPT regarding your daily life problems, and it may surprise you with well-thought-out responses.
Moreover, you can ask for advice from this AI-powered Chatbot relevant to your upcoming project, exams, or other tasks. It will certainly surprise you with excellent advice.
9. Play Games
Have you ever thought of playing games with ChatGPT? Many of you might not even think of something like that. The advanced AI tool can play Trivia word games like Hangman, role-playing games, or adventure games with you. Isn't it simply unbelievable?
10. Create CVs
Resume writing is undoubtedly a challenging task that requires excellent writing skills. But ChatGPT can save you from strenuous effort and write a powerful CV. It only requires you to share the information you want to include in your CV and how you want to present yourself to interviewers or employers, such as highly professional, stern, and a team player. ChatGPT will manage the remaining process, and you will get your desired output. If you want to apply for multiple roles simultaneously and require a CV or a cover letter, ChatGPT can create it for you in no time.
11. Prepare for a Job Interview
You need to perform remarkably in your interview to get your dream job. Giving the answers to all questions from interviewers is inevitable to land your dream job. However, ChatGPT can be a helpful tool as it allows you to try as many trial interviews as you desire to get fully ready for the big day. The utility possesses vast expertise across all fields of professional life and can ask all possible questions relevant to your industry. It also offers excellent responses to these questions, which will help you learn how to tackle tricky questions.
12. Solve Math Problems
ChatGPT is a great tool that helps students, teachers, and researchers solve complex mathematical calculations. Earlier, the tool wasn't capable of solving mathematics questions. However, the latest update made this utility a reliable way to handle math questions efficiently. This enables you to find the answer to any math problem you are stuck on within no time. The best thing is that the utility also provides a helpful explanation of its working, which is immensely valuable for you to learn how they solve the same problem yourself.
13. Write Professional Emails
Email is still considered the most effective and appropriate communication medium in this professional world. Email is the perfect option to share any information with your colleagues or communicate with your clients. However, writing an email in a professional manner is essential to share information in an unambiguous way.
ChatGPT offers expertise in crafting a remarkable email that appropriately conveys your message. It helps you formulate a response that defines the purpose of your email. You can also choose the tone and style of text in your email by modifying your input accordingly. With this approach, you can save the energy you spend writing a lengthy email and invest it in other crucial matters.
14. Compare Cryptocurrencies and BlockChain Technology
Crypto is undoubtedly another popular topic discussed almost everywhere on social media platforms. This modern currency system has taken the internet by storm, and you will find millions of blogs explaining different techniques to earn profits through your cryptocurrency. But, the biggest issue is that these blogs are highly technical and have jargon, making it laborious for ordinary people to understand them fully. But fear not, as CHatGPT can solve this problem.
This advanced AI chatbot can be an educational instructor that can guide you through everything about crypto and help you get familiar with all popular cryptocurrencies or blockchain projects. Moreover, it also assists you in comparing their features to help you choose the best one to invest in. However, you must be familiar that ChatGPT doesn't provide real-time answers, so you cannot ask it for the current value of any crypto coin.
15. Summarize Ideas
Summarizing your ideas to make them understandable for everyone demands excellent writing and comprehension skills. Also, extensive time is required to explain your idea or information precisely. But what if we say that an AI chatbot can also serve you in it? Yes, you can use this tool to summarize your idea. By feeding each section to ChatGPT, you can ask it to summarize each section while covering all crucial points. The facility will automatically get straight to the bones of the topic, sifting through all the fluff and giving you quick results. You can also ask this tool to share suggestions or comments based on the main points.
Final Thoughts:
ChatGPT has undoubtedly revolutionized the patterns of managing educational and professional matters. From crafting essay outlines to writing inspiring emails to customers, this AI Chatbot offers remarkable support in managing our tasks. It is true that it doesn't provide 100% up-to-date and accurate information, but still, the ratio of precise results to false is negligible. It is also essential to understand that ChatGPT isn't connected to any search engine and doesn't offer you real-time information. But, to get your hands on relevant information and sort through masses of data, this AI Bot can surprise you. Hope this blog post will help you learn how ChatGPT can do wonders for you and make your life much easier.