Home » PDF Tools » Effective ways to compress pdf files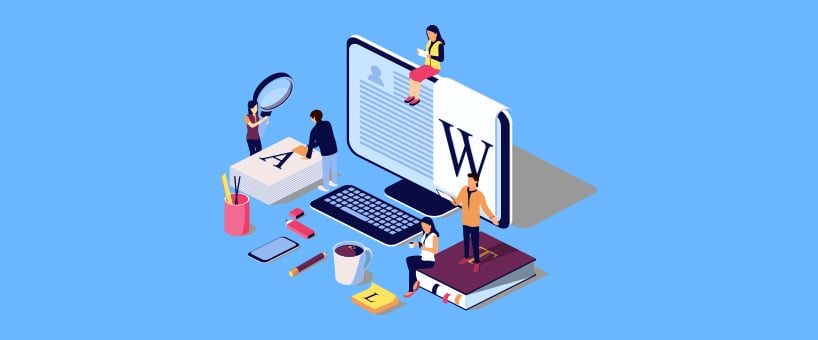 January 27, 2022
PDF is a highly valued document format across the planet that is widely used in all sectors of life. Be it academia, banking, research, or the financial sector, PDF files are preferred for preserving records. Multi-platform support, standard layouts, and password protection features make PDF one of the best document formats for maintaining and sharing textual files. However, the large size of PDF files often makes it difficult for people to manage them adequately.
PDF files often include large amounts of textual data, images, diagrams which increase their size. You are probably familiar with the fact that most online facilities set a size limit for uploading files. Therefore, sharing large PDFs through online channels can be a challenging task. Also, storing all the lengthy PDF files on your device will take up a large portion of your device memory or cloud storage.
Just think once, your desktop or mobile, and take all the device storage, and make your device start to slow down. Isn't that scary? Not only that, large PDFs cannot be attached to emails, because most email service providers set a size limit for uploading files. Therefore, it is unavoidable to reduce the size of the pdf to avoid hassles and prevent yourself from facing all such troubles.
The first thing that might be on your mind right now is does it not affect the quality of the content when we reduce the size of the pdf? Well, there are many options that you can choose from to compress the PDF file size without compromising the format and quality.
An ongoing blog post will cover the various effective ways you can try to compress pdf files. All these methods are absolutely free of cost and are hassle-free to follow. So, let's get started with unravelling the first way to compress PDFs without further ado!
Avoid Portable Document Format (PDF) Scans
Many people believe that it is important to print each page and scan it again to create PDFs and combine multiple documents. However, this belief is completely wrong, because a digitally converted PDF file is much larger than a scanned page. In addition, the advent of modern utilities such as PDF converters and document format converters allows you to convert other text files to PDF or merge/split PDF files to compress pdf to the desired size. Moreover, you don't have to go through any hassle to merge documents as PDF using modern facilities like PDF merge and Adobe Acrobat.
Reduce Your File Size Using Word
Word documents are one of the most appreciated formats that allow users to edit documents as they see fit without feeling any limitations. Converting your PDF files to Word using a PDF to Word converter will allow you to remove all unnecessary images, textual data, and other irrelevant elements from your content. Excluding images from the text will definitely help you reduce the size of your document. Once you are done with all the modifications, you can convert your Word document back to PDF with the online Word to PDF converter.
Use PDF Compressor
If you don't want to go through the hassle of shrinking a pdf, then choosing an online pdf compress facility can be a perfect choice. Digital innovation has provided us with many online tools which help us to compress the size of our documents. Now, it is completely up to the individual to choose the tool that best suits his requirements. The use of online compressors gives individuals the freedom to get rid of the tedious and hectic procedures that they might have to follow beforehand to reduce the size of their PDFs. They are only required to upload their PDF file in the compress pdf utility and hit a few tabs. The next procedure will be done by the tool itself, and you will get a small PDF file in a few seconds.
Moreover, our online PDF compressor does not require any installation on your device. A strong connection to the internet is all you need to compress your large PDF files. However, the PDF compress tool you choose should be fast and reliable; otherwise, you may not get the compression result you want.
In the end
Reducing the size of large PDF files is essential for smooth and hassle-free file transfers. Many online platforms have a size limit for uploading documents, which makes it difficult to post your PDF through this medium. Compressing PDF sizes lets you publish them over the web or quickly transfer them from one device to another. All the suggestions we share can be used to reduce PDF file size. However, we recommend that you try the PDF compressor tool for fast, ad error-free PDF compression. Using this utility will save you from manual effort and provide you with reliable results in no time. PDF Compressor at DupliChecker.com is the ideal option that you can choose to shrink pdf. Duplichecker provides you with the facility of fastest and free PDF compression and does not set any restrictions like account creation, application installation, etc that's why Indonesian people mostly prefer this compress pdf (kompres pdf) utility.